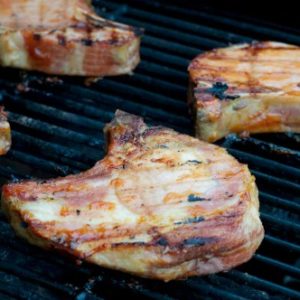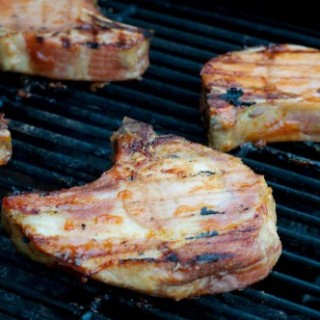 BBQ Smoked Pork Chops
Smoked pork chops grilled with barbecue sauce.
Smoked Pork Chops

Barbecue Sauce
Low and Slow - the key to a moist smoked chop is off direct heat and cook slow to warm all the way through.

Using a pastry brush, brush barbecue on both sides of your smoked chops.

Place the pork chops on the closest rack to the heat source after a few minutes flip chops-the goal is a nice set of grill marks on each side without over-cooking.

Move to the upper rack to fully cook meat to proper temperature.

Depending on the thickness of your chops, use a meat thermometer for accuracy.