Looking for something different, give this Corn and Black Bean Salsa a go! Super easy to throw together for a snack or get-together.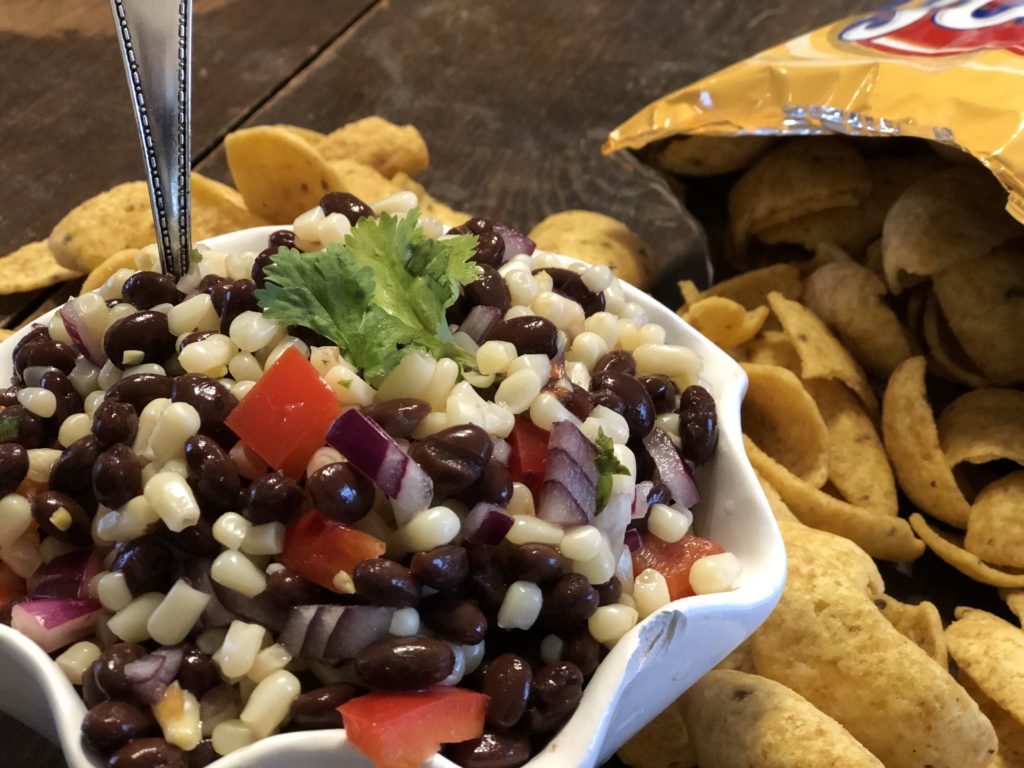 So there are probably a million corn salsa recipes out there so I'm throwing this one in the ring with them. I got this recipe from a really good friend years ago and love it so much, I felt the need to share!
This recipe specially calls for shoe peg corn, to be honest I wasn't exactly sure what that was. So I did the only thing I knew, I Googled it!
According to Wikipedia:
Shoepeg corn is a cultivar of white sweetcorn valued for its sweetness. It is characterized by small, narrow kernels tightly and unevenly packed on the cob. The corn has a sweet, mild flavor.
So to me Shoepeg corn seems a lot closer to the sweet corn that we put up in summer, which we usually put up when it's smaller kernels that corn in the can.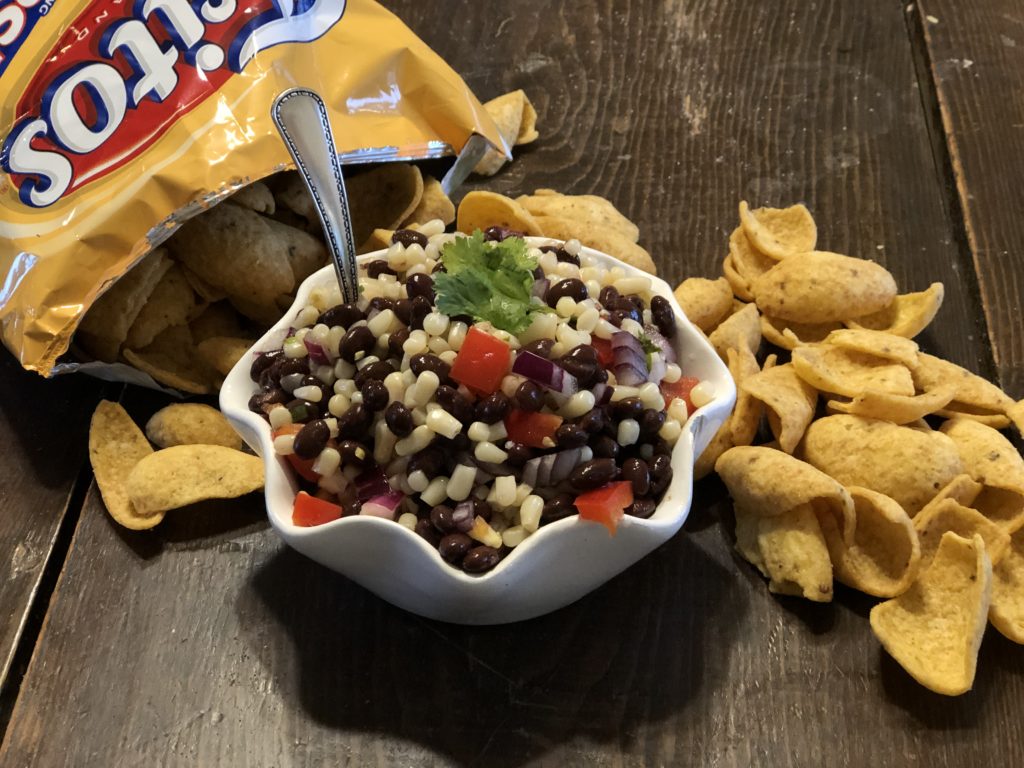 Corn And Black Bean Salsa
While my husband would eat this stuff with a spoon, I like to serve it with corn chips, but just about any chip will work. Tortilla chips and plain potato chips work great.
This is a perfect recipe for get-togethers. It can be made ahead of time and actually gets better the longer it sits.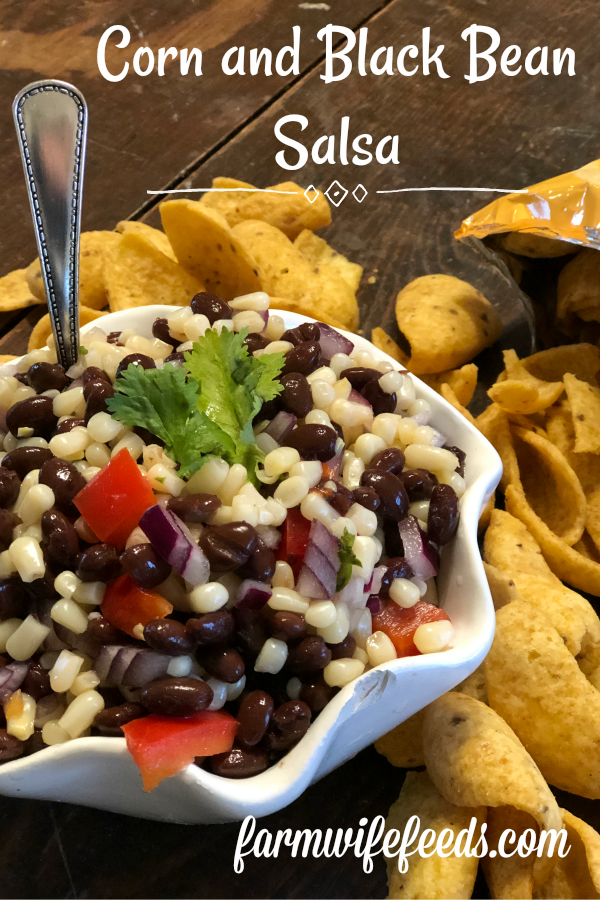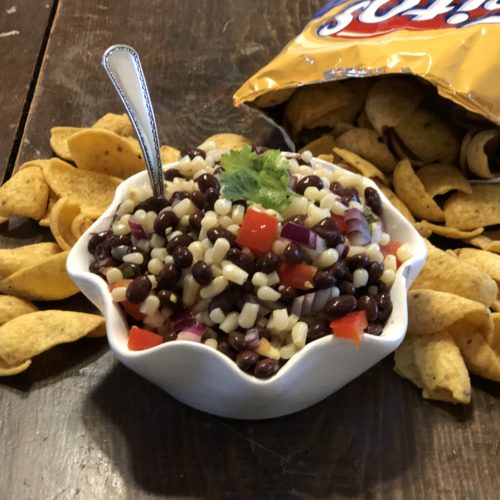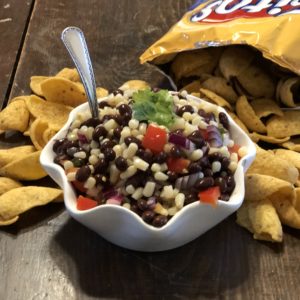 Corn and Black Bean Salsa
A delicious snack or appetizer that's easy to make ahead and keep in the refrigerator.
Ingredients
2

cans

white shoe peg corn, drained

2

cans

black beans, drained and rinsed

1

small

red onion, diced small

1

bell pepper, diced small

dealers choice on color

2

limes, juiced

1/4

cup

cilantro, chopped

6

Tablespoons

apple cider vinegar

6

Tablespoons

sugar
Instructions
Stir together the apple cider vinegar and sugar, set aside

In a large bowl stir together corn, black beans, onion, red pepper, cilantro and lime juice

Pour vinegar/sugar mixture over corn mixture and stir to mix well

Store in refrigerator till ready to use, the longer this "marinates" the better it tastes