Can it get any better than Grandma's Homemade Noodles!  Let me tell you these are so homemade you use an eggshell as a measuring device!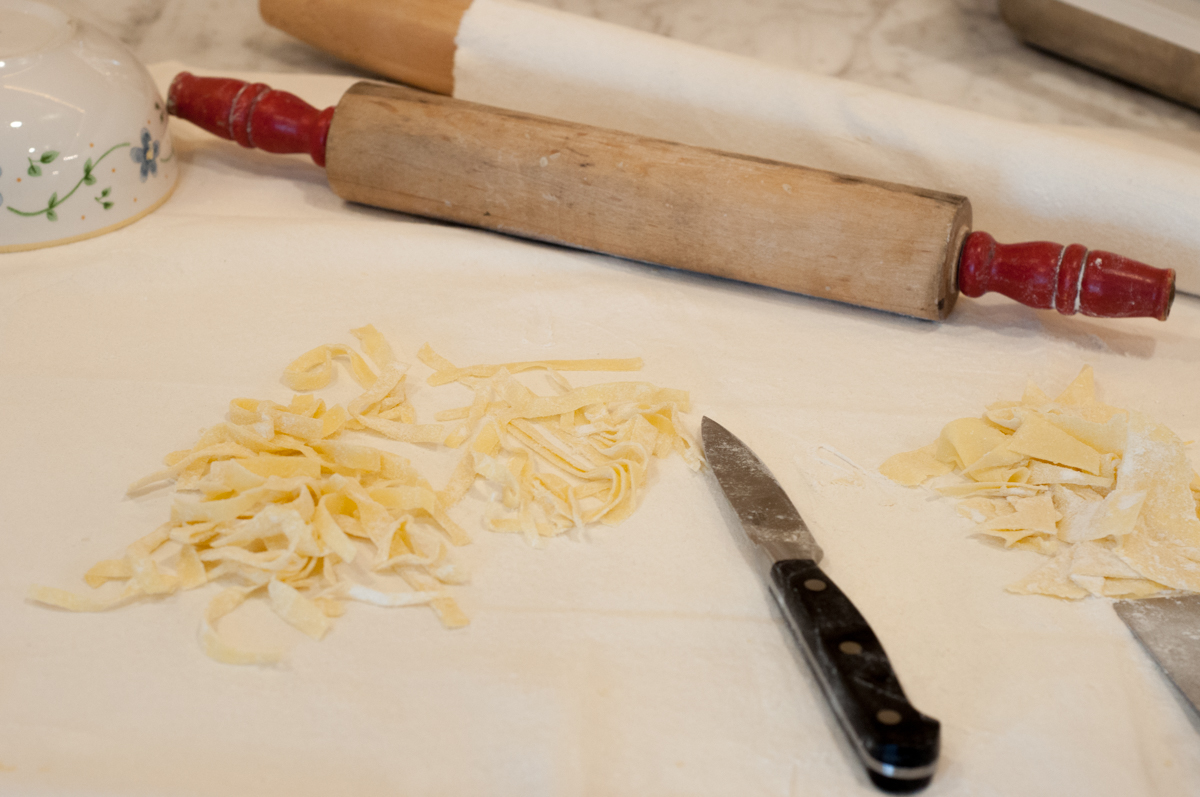 These noodles are the highlight of all our family holiday dinners!  And sometimes if we are lucky we get them even on regular days!
I remember my Grandma making them, now my Mom and I hope someday my kids remember me making them.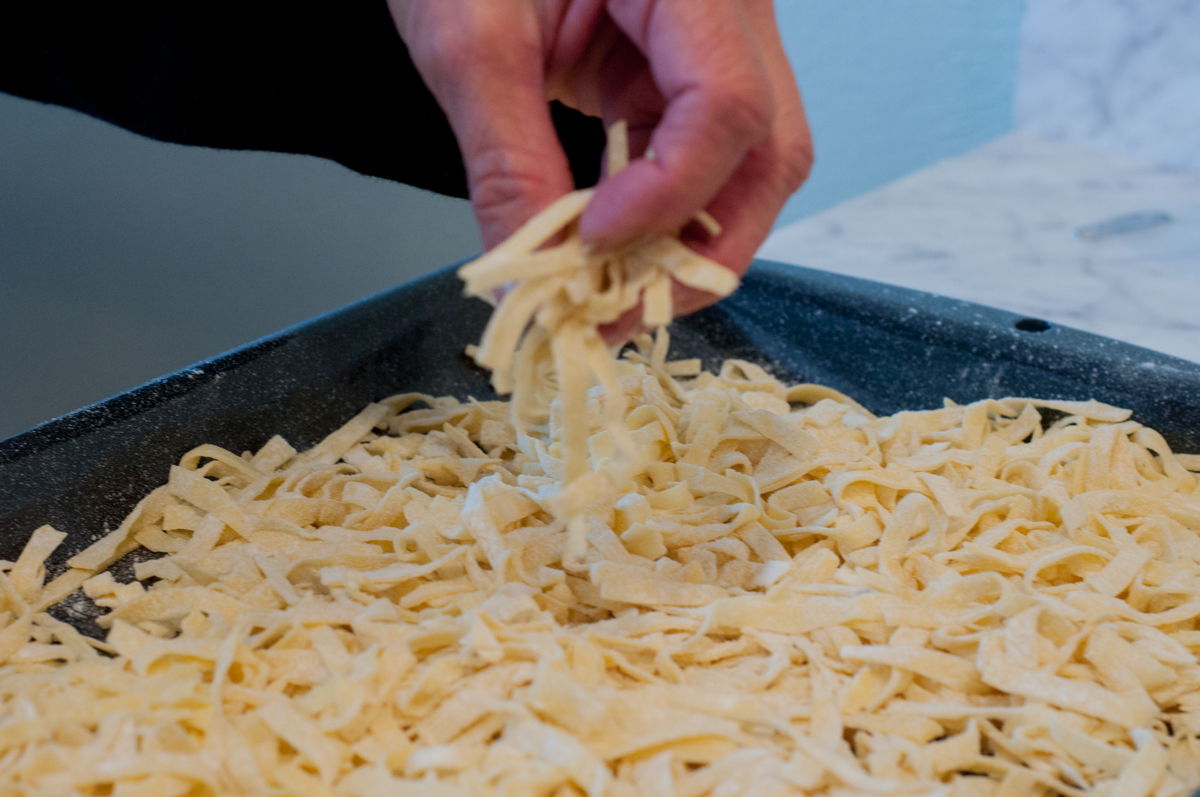 My Mom and my Grandma always cut them with a good sharp knife but I love using a noodle cutter – I'm  not very detail oriented and this just makes it easier for me!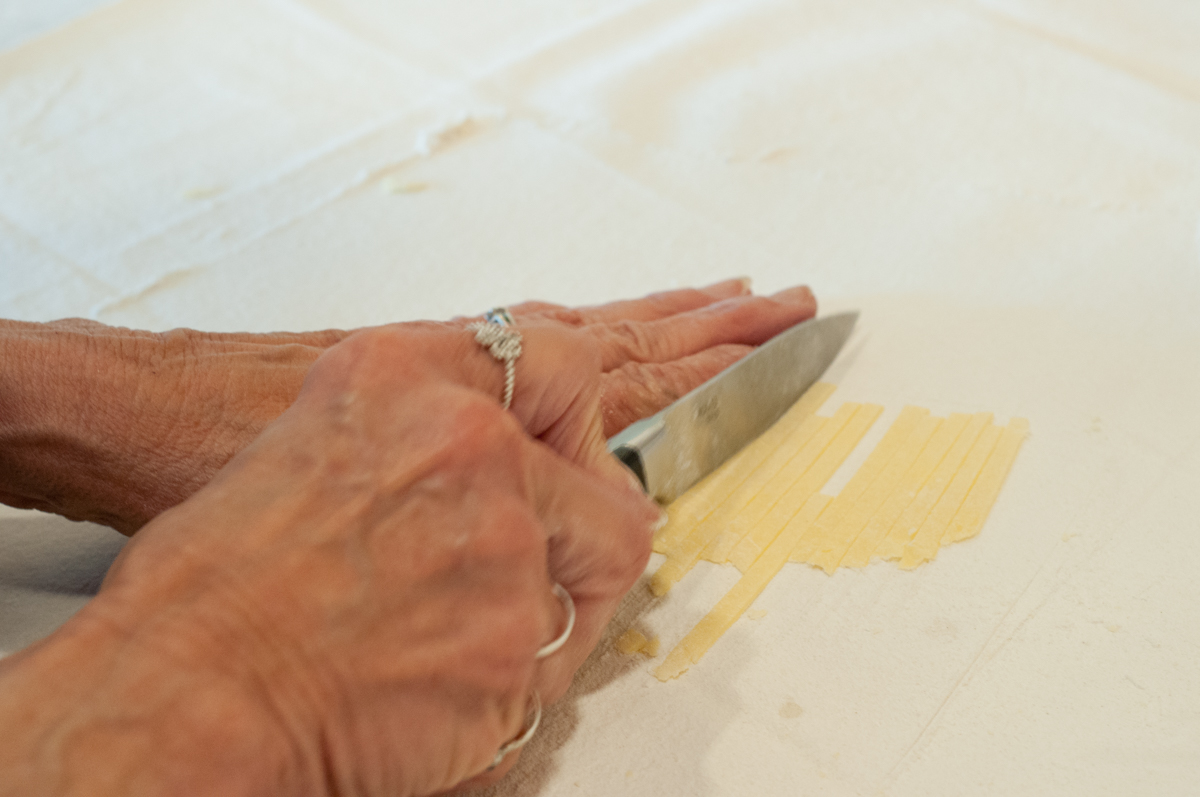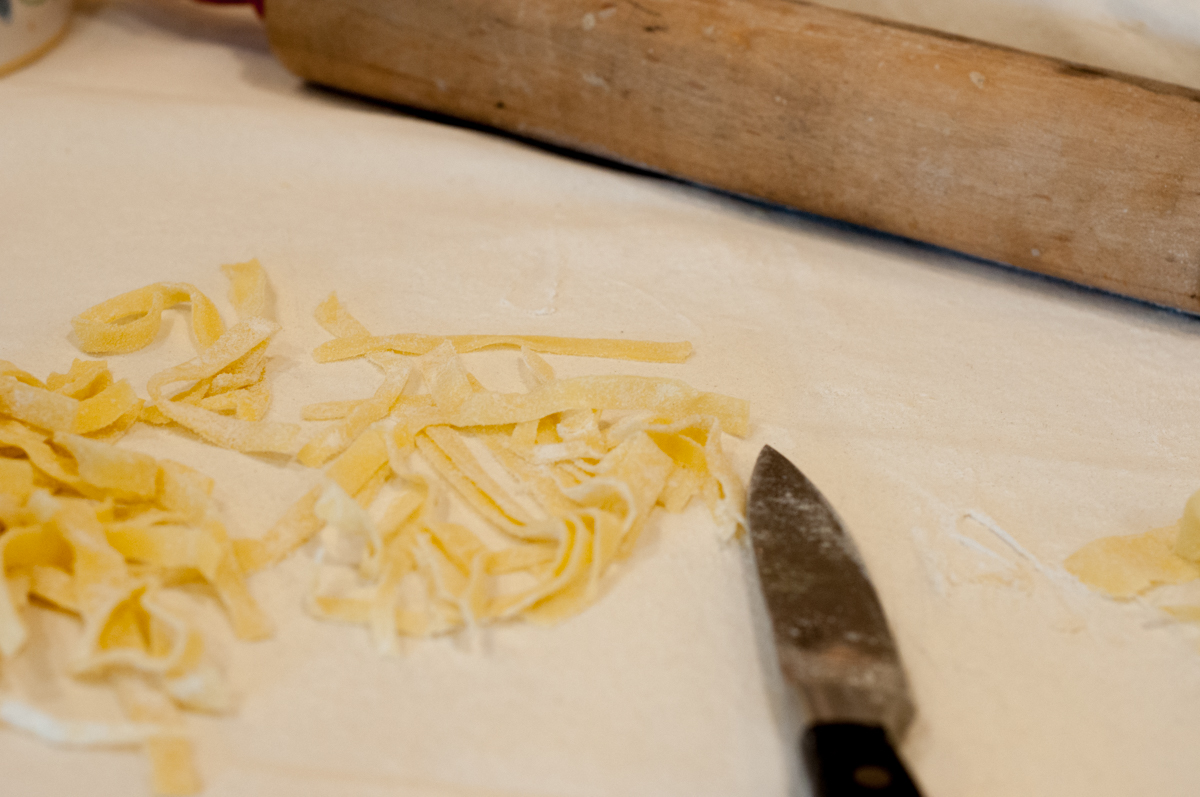 Grandma's Homemade Noodles
While I reserve these for special family dinners you could totally make a huge batch and use them in Homemade Chicken Noodle Soup and make any day super special!
Homemade noodles sound daunting, don't get me wrong I was right there with you! But they are truly easy, easier than I ever thought. And let's be honest, I'm tired of food intimidating me, if I mess up I mess up – no one is going to starve around here and for just such mess up occasions I keep frozen pizzas in the freezer!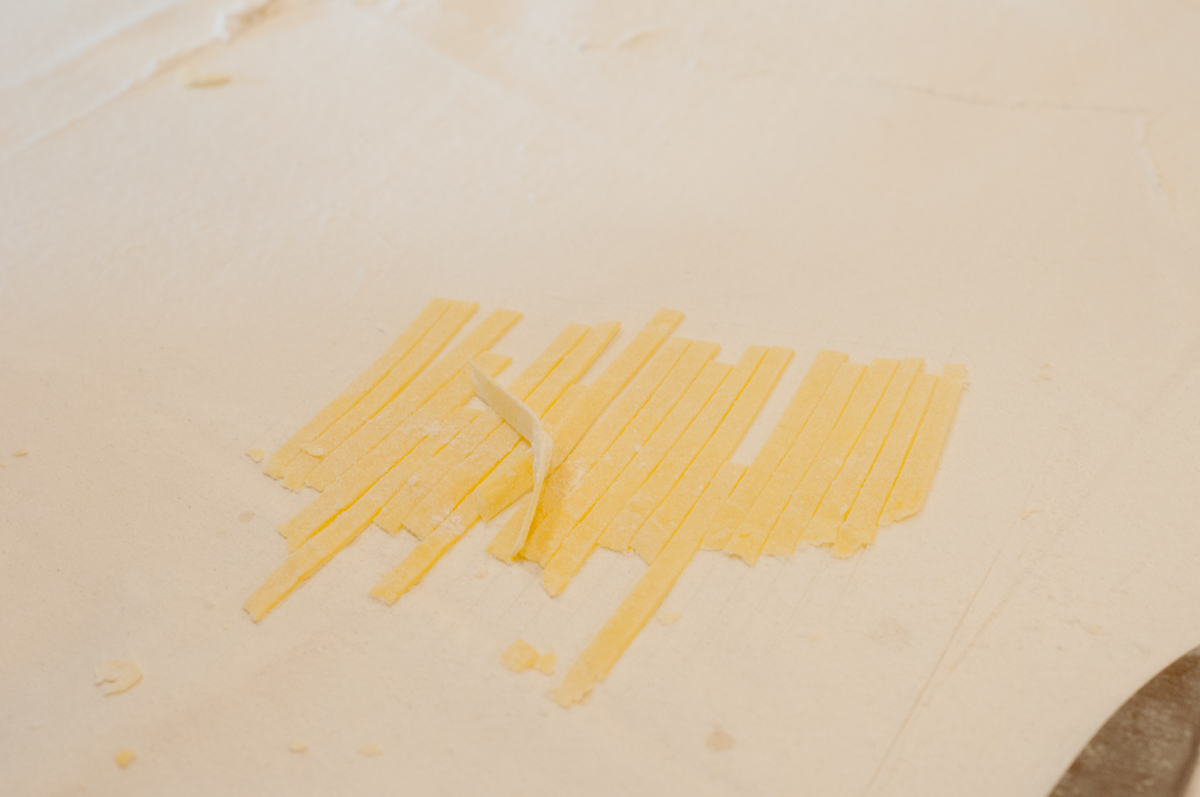 These noodles keep in the freezer but can also be cooked right away!  Simply boil some broth and drop the noodles in, season with salt and pepper to taste and serve!  They are always a hit!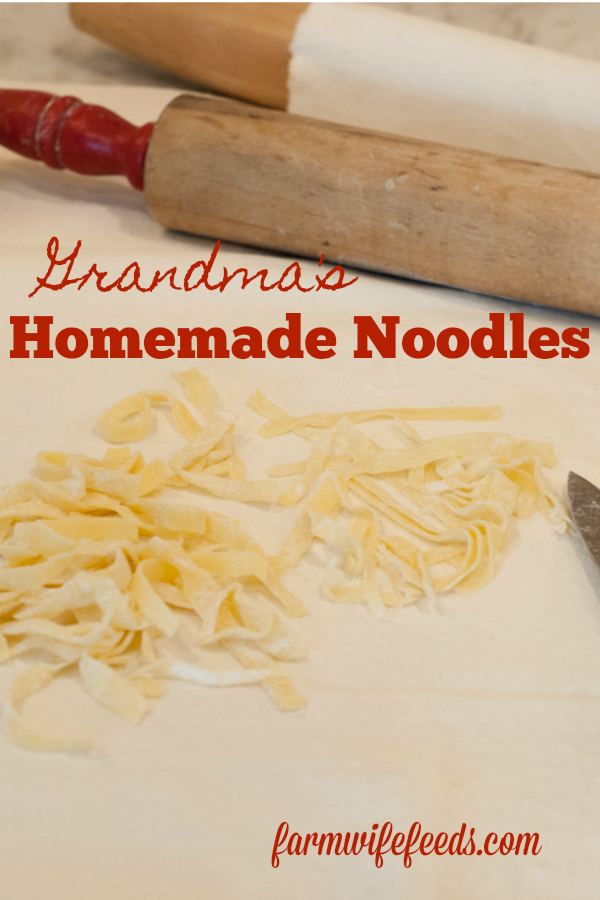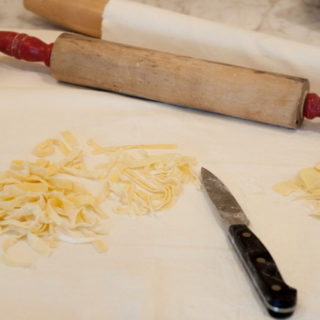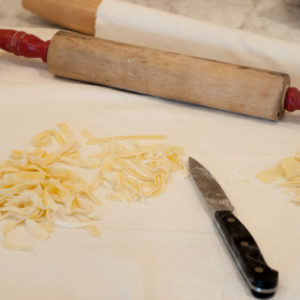 Grandma's Homemade Noodles
Ingredients
3

egg yolks

cream or milk

flour

dash of salt
Broth for cooking noodles
Instructions
Separate eggs, place egg yolks in a large bowl and beat with a fork- *save egg shells*

Add 3 half egg shells of cream or milk to beaten egg yolks and stir together

Add 1/2 cup of flour and combine using fork

Add another 1/2 cup of flour and work into dough gently with hands until pulled together and forms a ball, may require small amount of additional flour, dough should not be sticky or overly dry

Once dough is together, cover and let rest 10 minutes

Divide dough into thirds, roll each third out very thin, cut into strips the length of the noodles you like. Then cut strips into noodles.

Separate and dry or freeze.

YOU CAN DO THIS!

You can let noodles air dry then freeze, or quick freeze them on a cookie sheet and then place in plastic bags and store in freezer
To cook noodles:
Heat desired flavored (chicken, beef, vegetable) broth to boiling

Add noodles slowly to boiling broth

Bring back up to boiling and reduce to medium or low heat

Each recipe of noodles should start with 3 cups of broth and if too thick you can add more broth to reach consistency desired.

Noodles are done when tender, usually 15-20 minutes