These Fall Pumpkin Squares are how I know when Fall has officially arrived!  Pumpkin and Cream Cheese Icing is a sweet Fall treat made in heaven!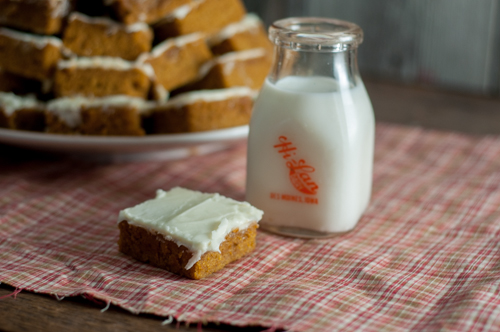 Forget that I live on a farm and that Fall officially arrives when I see the combine being pulled out of the barn and head to the field!

Fall for me officially arrives the moment I start craving these pumpkin squares, I feel it in the weather, the corn and beans start to turn and the need for pumpkin squares hits me!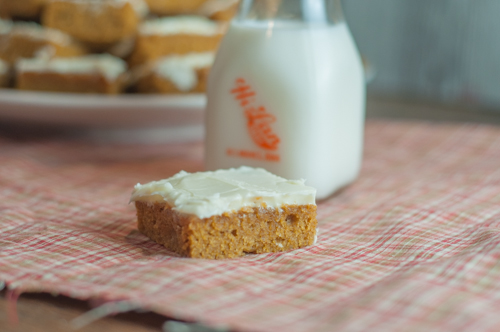 My Mom has made pans and pans of these every fall since I was a kid!  They are a distinct part of my childhood memories of food!
Honestly in the fall I can never decide if I'm Team Pumpkin or Team Apple. I will say that the cream cheese icing that pairs so well with pumpkin sways me just a bit, I do love that stuff!
I might also add that you should always put these on a cute plate, they go fast and as people pass by the empty plate they can at least admire your great taste in service ware!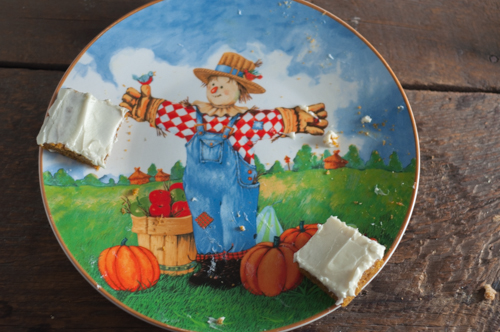 Fall Pumpkin Squares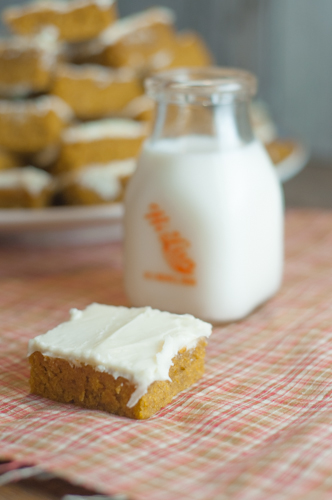 More great pumpkin recipes: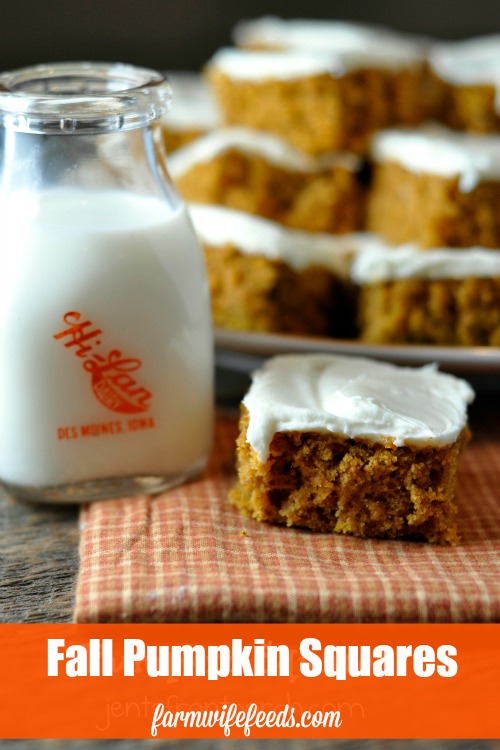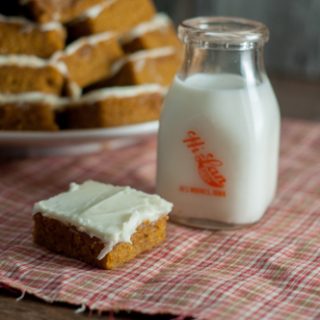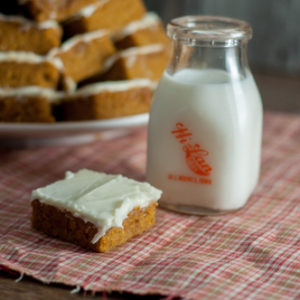 Fall Pumpkin Squares
Ingredients
2

tsp.

cinnamon

1

tsp.

baking soda

1

tsp.

salt

1

tsp.

vanilla

4

eggs

2

cups

sugar

2

cups

flour

2

cups

pumpkin

1

cup

oil
Icing
2

cups

powdered sugar

8

ounces

bar of cream cheese

3/4

stick butter

2

tsp.

vanilla
Instructions
Mix all ingredients together. Spread in a jelly pan for thinner bars or a 9x13 for thicker bars. Bake at 350 degrees for 20-30 minutes (until toothpick comes out clean).

Mix all icing ingredients in a bowl. Spread on cooled pumpkin squares

Keep refrigerated.


If you're Team Pumpkin you might also love Pumpkin Beer Bread or Double Pumpkin Beer Bread!