I call this Fluffy Peanut Butter Pie because its fluffy, made with peanut butter and it's a pie!  Kind of ingenious don't you think?  But in all seriousness some peanut butter pies are very dense  but this one is not, it is more whipped and light!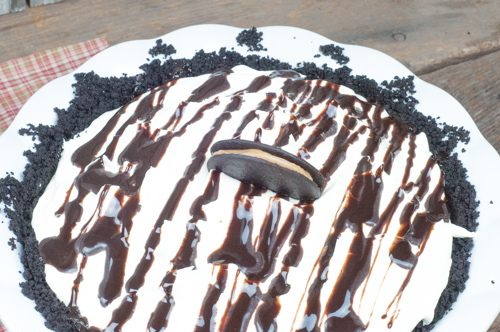 This pie contains all the yumminess you could want. There is of course peanut butter so it's kind of healthy as well!  The filling contains powdered sugar, which I personally adore and cream cheese, so in my book you can't go wrong with this pie!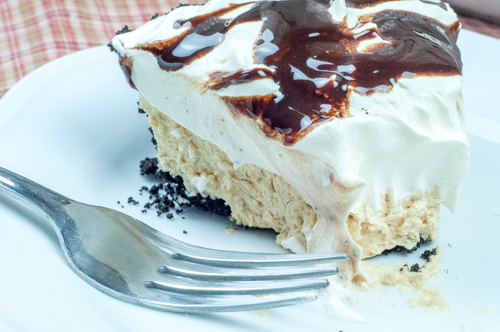 I'm kind of a picky peanut butter pie person……say that 3 times fast.
I'll pause because you know you want to try it!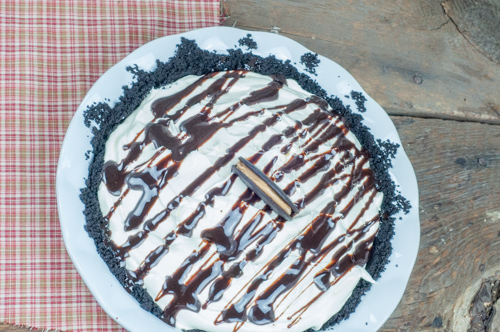 Dense peanut butter pie is not my game. There isn't enough milk in the house ever for me personally when it comes to a dense peanut butter pie!  So my hunt for a fluffy peanut butter pie has been a long and hard road but this was well worth it!
And can I just say I made the chocolate cookie crust but this would be just as amazing with a boughten crust!  But I found these chocolate wafer cookies that I love and wanted to use them for the crust.  Bonus there are just enough in one package to make this crust and have six or so leftover to eat while you make the crust and pie!
Fluffy Peanut Butter Pie
I'm not gonna lie, I've eaten this pie straight out of the pie plate. And I might add it makes a wonderful breakfast. I'm a very unconventional breakfast person and pie is part of that.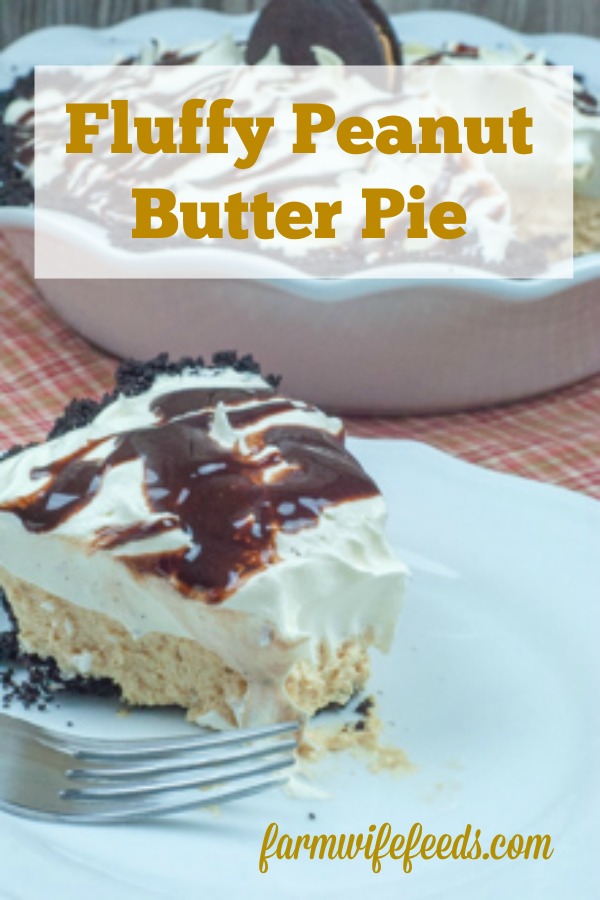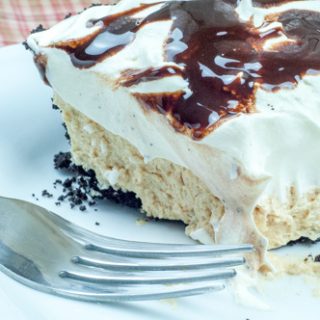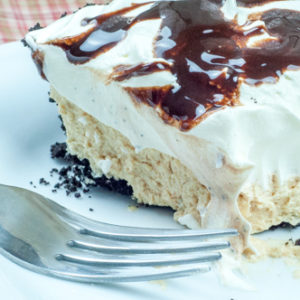 Fluffy Peanut Butter Pie
Ingredients
1

9 inch prepared or homemade chocolate graham cracker or chocolate cookie crust

1

8 ounce package cream cheese, softened

1/2

cup

creamy peanut butter

1/2

cup

confectioners' sugar

1

16 ounce container frozen whipped topping, thawed

Chocolate Syrup
Instructions
Mix the cream cheese, confectioners' sugar and peanut butter together until smooth

Fold in 1/2 of the whipped topping

Spread mixture in pie shell

Top with remaining whipped topping

Drizzle with chocolate syrup

Chill for at least 2 hours before serving


SaveSave
SaveSave
SaveSaveSaveSave
SaveSave
SaveSave