These Lemon Raspberry Muffins taste perfect and are super easy to make!
The other day I had a sudden need for a muffin. That feeling that hits you out of nowhere and there will never be peace in the world until there is a muffin in your stomach! Yes it was that dramatic in my head (and my stomach)!
Particularly These Muffins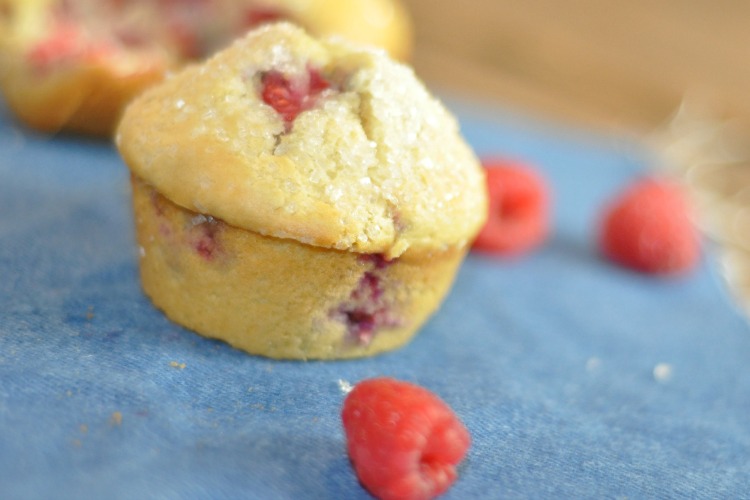 Still in my PJ's, cause that's how I roll-I had gotten the kids up and taken them to town and fed the cows all in my pajama's but I knew I had to draw the line at going to the grocery store, I hopped up to change when the back door opened and Chris walked in!
"Hey"
"Hey"
"I need muffins"
"The sows in the farrowing barn need heat lamps"
"But I need muffins"
"They are getting ready to farrow you need to get that done and fix some dividers and replace an electrical outlet"
"But muffins…….and I don't know how to fix an electrical outlet and muffins"
I should have never said 'Hey'…….it was all downhill from there!
But he left, I got dressed ran to the grocery store for ingredients, and still had the whole afternoon to save little baby pigs from the cold with fresh working heat lamps all around and clean mats!
Heat lamps are important for newborn piglets. Newborn piglets are amazing they literally are born and within seconds have the instinct to hop up, climb over the sows (mother pig) hind legs and instinctively find a teat to nurse and receive colostrum. But they also are still wet and need warmth. They will lay wherever is the warmest, so we provide a safe space – a rubber mat and heat lamp, this keeps them from always being under the sow and her accidentally laying on them.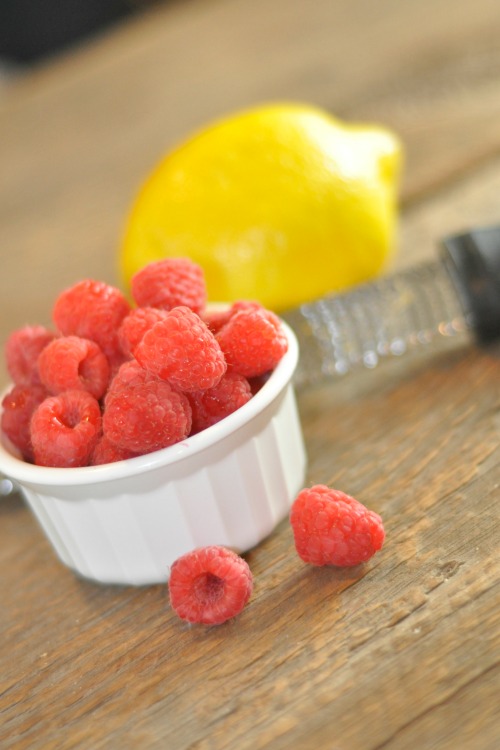 Lemon Raspberry Muffins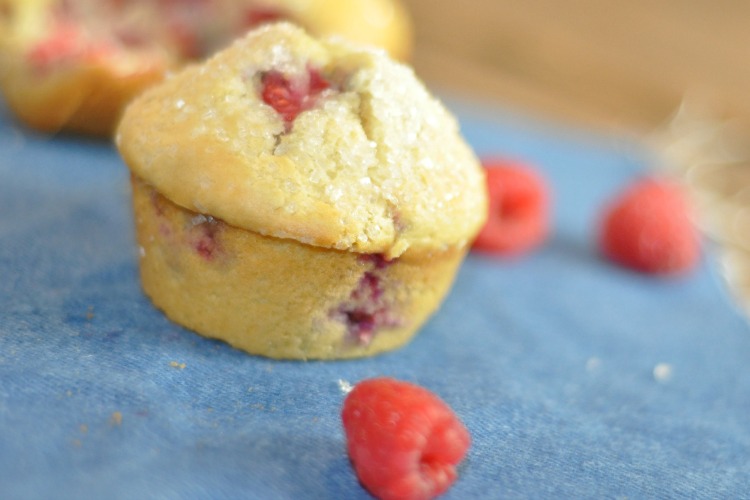 But first I needed muffins!!
I love lemon in the Spring – they just seem to go together and then add raspberries…..well these were a big hit!
These Easy Lemon and Blueberry Muffins are just as delicious if you prefer blueberries!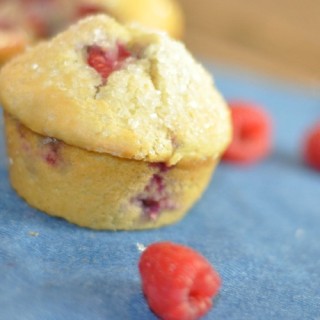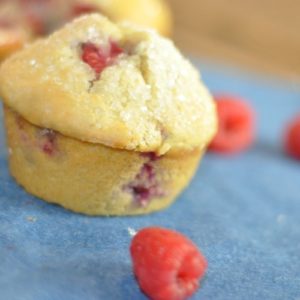 Lemon Raspberry Muffins
Super easy and quick muffins!
Ingredients
Zest from 1 lemon

1/2

cup

sugar

1

cup

of milk

1

Tablespoon

lemon juice

1/3

cup

vegetable oil

1

egg

1

teaspoon

almond extract or vanilla

2

cups

flour

2

teaspoons

baking powder

1

teaspoon

baking soda

1/4

teaspoon

salt

1

cup

of fresh raspberries
Instructions
Preheat oven to 375 degrees and coat a 12 cup muffin tin with cooking spray or use paper liners

Mix the zest from the lemon and the sugar together-I used a food processor

Combine the lemon sugar, milk, lemon juice, vegetable oil egg and almond extract in a bowl

Combine flour, baking powder, baking soda and salt in a bowl

Mix your wet and dry ingredients thoroughly and fold your raspberries into your batter

Divide evenly in muffin tin

Sprinkle tops with sugar crystals

Bake 20-25 minutes until tops and edges are golden