This Easy Sausage Zucchini Casserole is the perfect thing to make with the abundance of zucchini, it's the plant that just keeps on giving!  With the sausage and cheese the family won't realize they are eating zucchini, lots and lots of zucchini!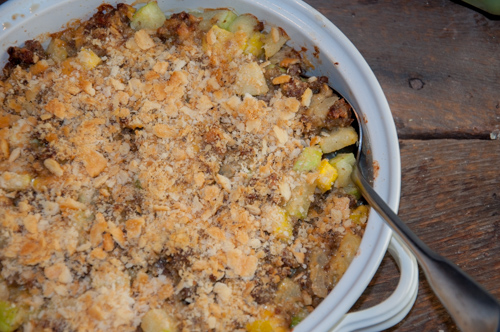 Does zucchini take over your house when it's in season?  Do you randomly find piles of zucchini on your porch from your neighbors?  Does zucchini sit on your kitchen counter and mock you?
I love fried zucchini but let's be honest theres only so many times you can eat that in a 3 week period and I needed a back-up recipe for all the zucchini.  So when my neighbor and good friend fixed this one evening I knew it was a keeper!!!

I mean sausage and zucchini……..sausage and zucchini!!!!!!
The boy loves to plant a garden every year and I always make sure he plants zucchini!  And every year I forget how many zucchini even one plant can produce and overwhelm a garden – but this casserole makes up for that!
This works great as a side dish to grilled meat or serve it as the main dish with a fresh garden salad!
Easy Sausage Zucchini Casserole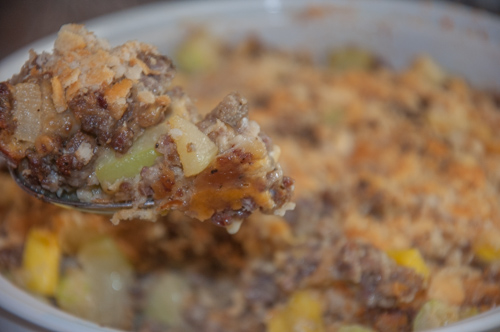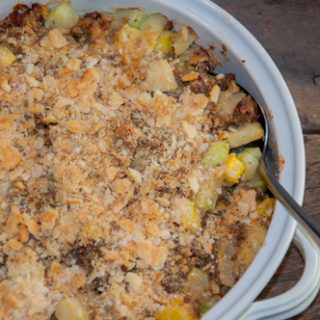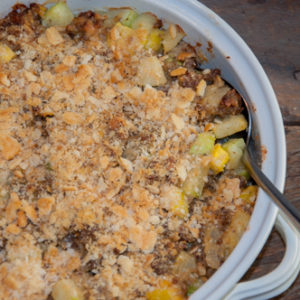 Easy Sausage Zucchini Casserole
Ingredients
2 1/2

cups

peeled and diced zucchini or yellow squash

1

pound

ground pork sausage

1/4

cup

diced onion

1

cup

cracker crumbs

Ritz

2

eggs

beaten

1/4

cup

milk

1

cup

Velveeta cheese cubes

1/4

tsp

salt

1/2

tsp

oregano

dash of garlic salt

pepper to taste
Instructions
Fry sausage and onion.

Combine remaining ingredients with the cooked sausage and onion.

Place in a greased 2 quart casserole dish.

Bake in a preheated 350 degree oven for 40 minutes, stirring half way through.

Optional - crumbly crackers on top of casserole the last 20 minutes.