I love oatmeal cookies for breakfast so when I discovered this recipe for Oatmeal Ice Box Cookies I knew I had a winner. Perfect to have a warm cookie for breakfast because the dough is ready to go!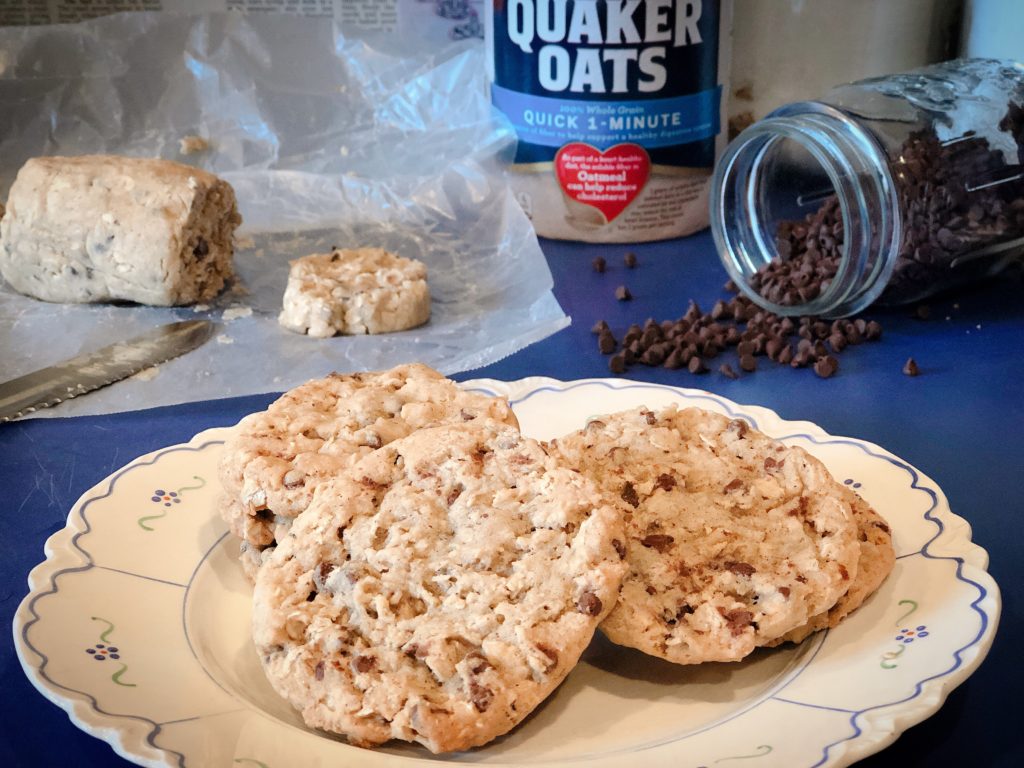 Yes, I believe cookies, especially oatmeal cookies are legit breakfast food!

Confession time – I buy the break apart cookies at the grocery store in the refrigerator section. They are so good and so easy. No mess to make the dough, make only as many as you want…..which is kind of funny for me to say because I ALWAYS bake all of them. But I suppose if you were a person with will power you could only bake a few.
This recipe is super easy like that because you roll the dough, put it in wax paper and pop it in the fridge. Then when ready to bake you slice off the cookies!
Oatmeal Ice Box Cookies
If you like warm homemade cookies like I do this is the perfect recipe!
If your a meal planner like I'm not this is the perfect recipe!
Warm oatmeal cookies make my heart smile and my soul sing, they really do! So anytime I can try an oatmeal cookie recipe I do!
The only oatmeal cookie recipe I hate is when people try to hide raisons in them!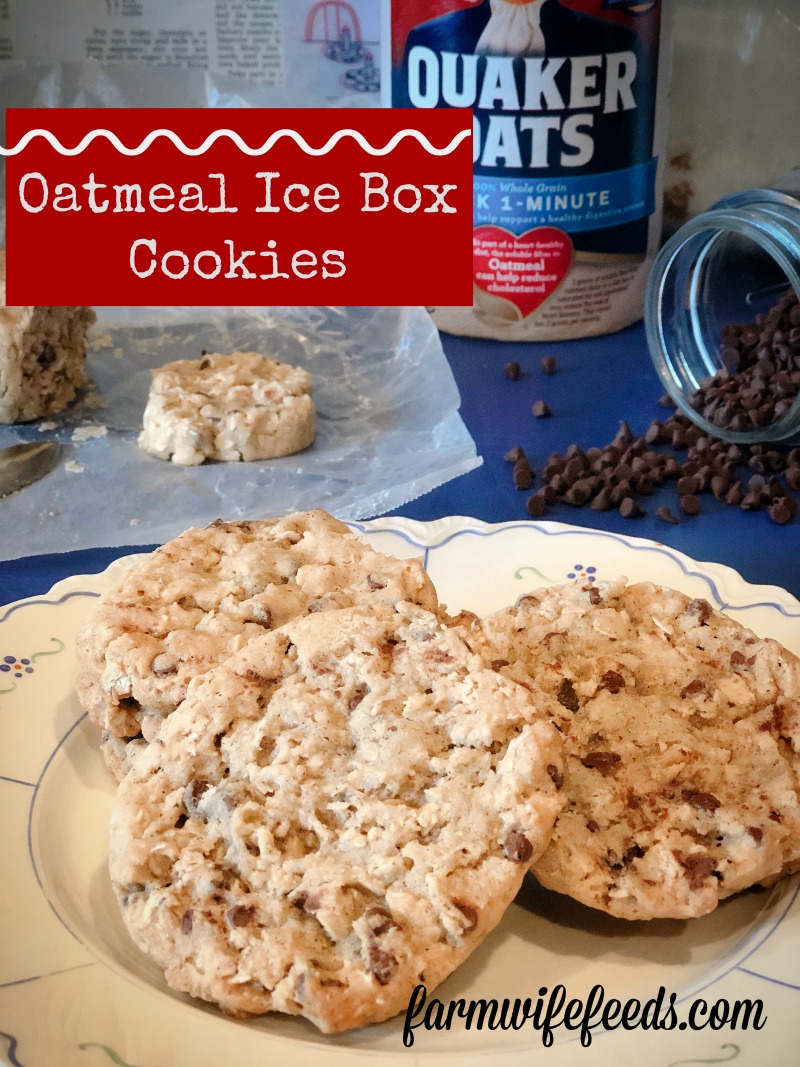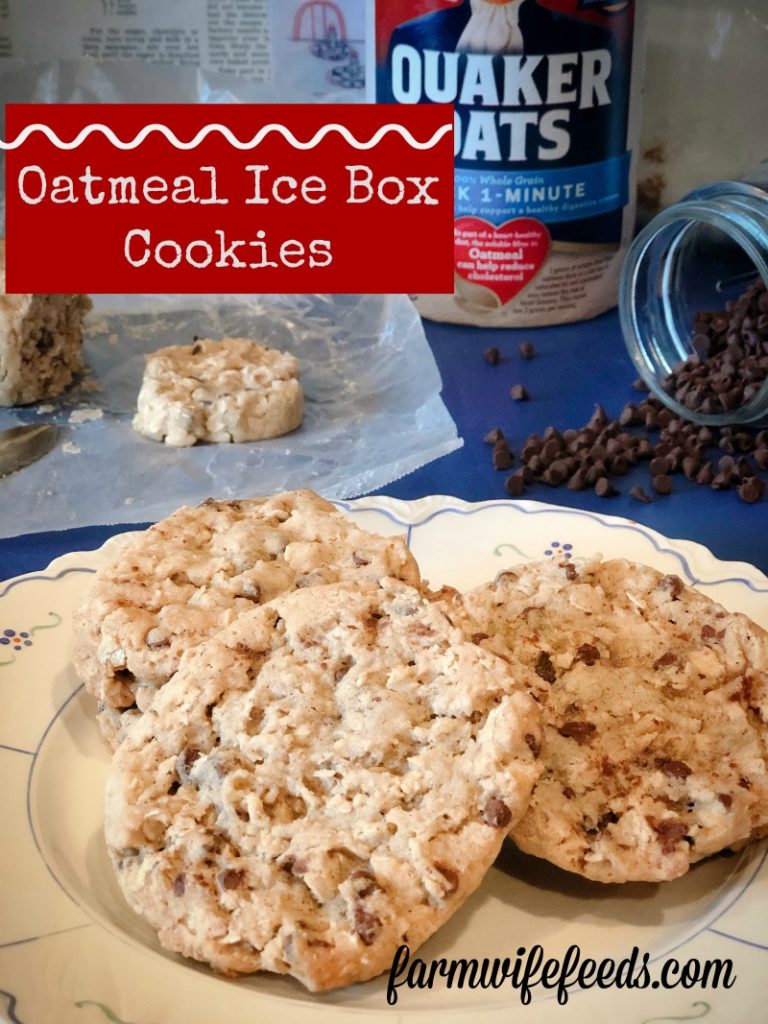 Other great cookie recipes:
This recipe also works great in my Individual Cast Iron Skillet Cookies and makes a great late night snack!
Oatmeal Ice Box Cookies
A refirigerated cookie dough always on hand to bake when you need!
Ingredients
1/2

cup

sugar

1/2

cup

brown sugar

1/2

cup

butter, room tempreture

1

egg

2

Tablespoons

honey

1

teaspoon

vanilla extract

1

cup

flour

1/2

teaspoon

baking soda

1/2

teaspoon

salt

1/2

teaspoon

cinnamon

1½

cups

oatmeal

1/2-1

cup

chopped nuts-your choice

optional

1-2

cups

chocolate chips

optional
Instructions
Cream sugar, brown sugar and butter with electric

Add egg, honey and vanilla to mixer and cream until light and fluffy

Combine flour, soda, salt and cinnamon together and add to creamed mixture

Add oatmeal, nuts and chocolate chips to mixture

Chill dough for several hours in the refrigerator

Divide dough in half, make into rolls; wrap in wax paper - chill overnight

When ready to bake, cut into thin slices and place on ungreased cookie sheet

Bake in a 375° pre-heated oven for 8-10 minutes