'Santa' still requires cookies in this house! He deserves them, and these Gingerbread Sandwich Cookies are currently my, I mean, his favorite!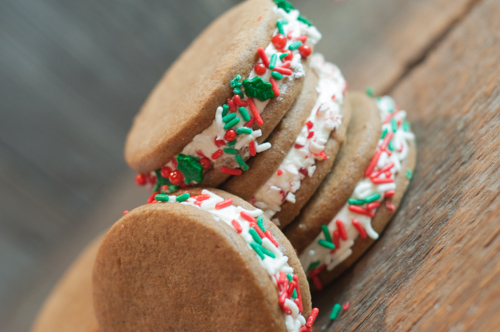 Our kids are past the Santa age but late at night making sure everything is perfectly placed under the tree I he appreciates the snack!  We change it up every year depending on 'Santa's' current tastes and this year this Gingerbread Sandwich Cookie is going to be a huge hit and they are super simple because I used Pillsbury Gingerbread Dough!
Santa cookies and checking livestock are two traditions in this house on Christmas Eve that are my favorite.
A long time ago I read somewhere that at midnight on Christmas Eve all animals can talk.  It was a fairly random quote not attached to any story or explanation.  But I loved it, the thought and the possibility.
A livestock barn is one of my favorite places to be on what can be a busy night.  The sights and sounds in a livestock barn don't change for the holidays and I find that a calm in, peaceful feeling when the holidays get overwhelming.
I probably won't be in the barns at midnight to witness first hand wether this is true or not but I am choosing to believe in the magic that is Christmas and what God has created.
I loved sharing this folktale with my kids while making cookies for Santa and this year we will share it again as I make my kids make these Gingerbread Sandwich Cookies for me Santa!
Gingerbread Sandwich Cookies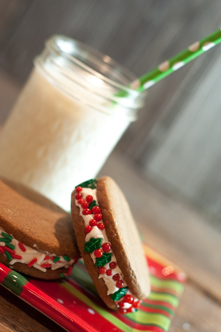 These were so simple and fun to make.  I rolled out the pre made dough and cut out circles.  Really they can be any shape and size but a simple circle seemed easiest and best.  I made homemade buttercream for the filling but in all honesty keeping it really super simple a can of boughten icing would be just as delicious!
Using the rolling pin and the cookie cutter was the fun part for my kids. The best part to me was that there was less mess with the dough already made. There are tons of great Gingerbread Cookie recipes out there is you would rather make your own dough!
But for me, the sprinkles were the funnest! I love sprinkles and these cookies need sprinkles for sure, to give that festive look and feel. We also used crushed candy canes too!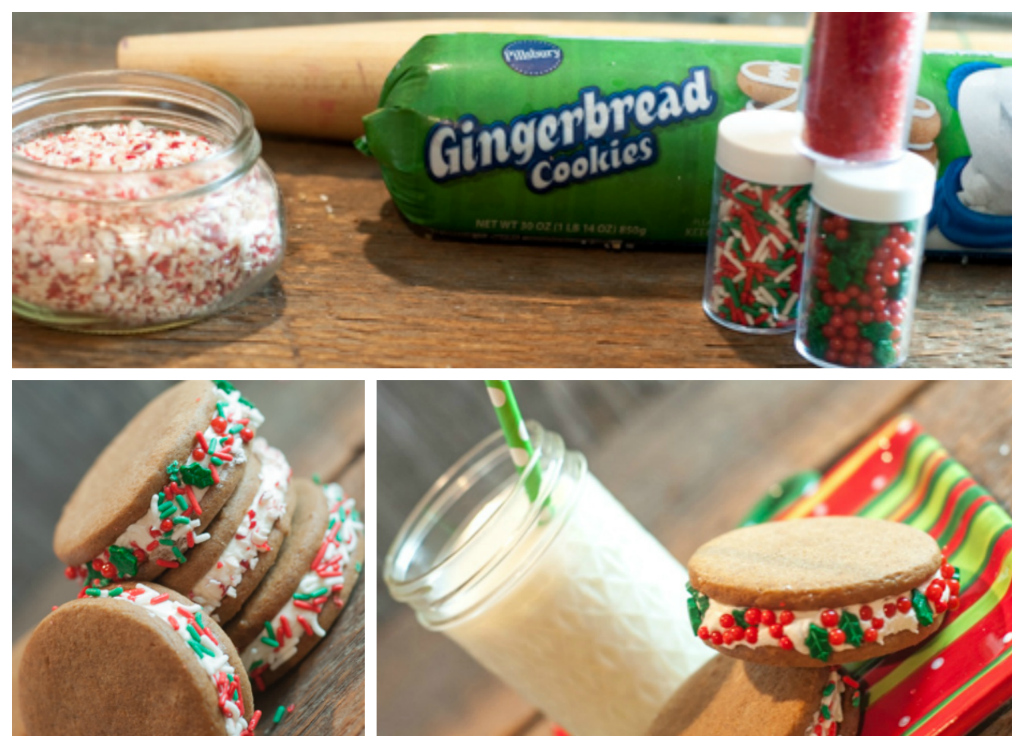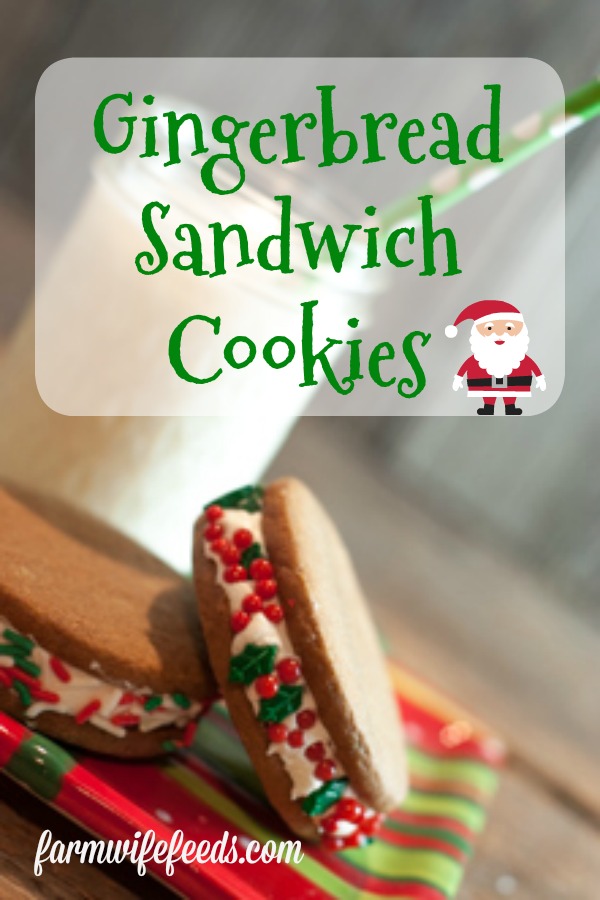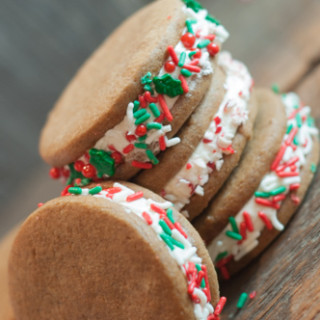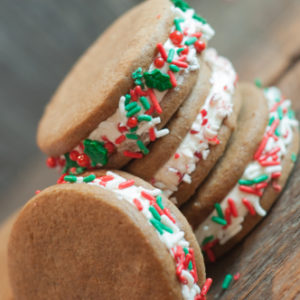 Gingerbread Sandwich Cookies
Ingredients
Package of gingerbread cookie dough or your favorite homemade recipe

Buttercream Icing or a can of boughten icing

Christmas Sprinkes
Instructions
Roll out cookie dough and cut into circles or preferred shape.

Once cookies are cool spread some icing on one and top with another one.

Roll edges of cookie sandwich in sprinkles immediately while the icing is still moist so the sprinkles stick.

Enjoy with a big glass of cold milk!
My buttercream icing seems to change continually depending on my mood but this version on Two Maids A Milking is a definite go to!