These Seven Layer Bars are an easy classic sweet. Seven ingredients layered in a pan for a sweet yummy treat that is super easy to throw together.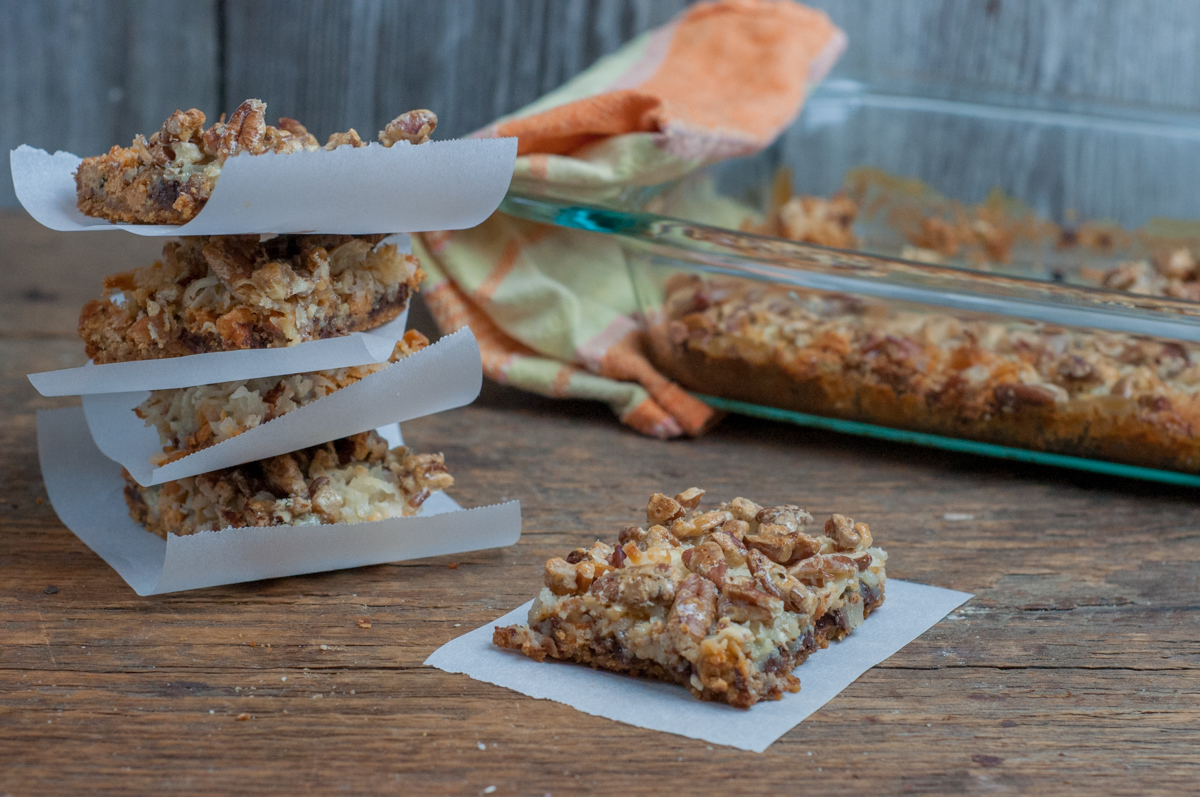 I'm all about classic. Sometimes on the hunt for a recipe I get all excited for the newest best recipes out there and tend to overlook the old ones that have been tried and true for years. This recipe is one of those classic recipes I remember from my childhood – and my kids now will too!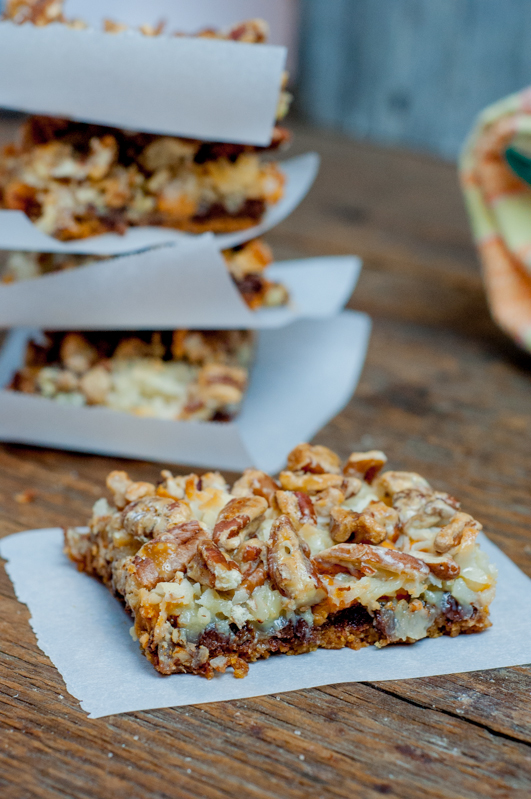 Seven ingredient, seven layers – super easy to assemble and no other dirty dishes.
Seven Layer Bars
I love these because while there are measurements for each ingredient it's super easy to make them for what you are in the mood for. For me thats the coconut – sometimes I don't use the whole amount! I may not be in the mood for coconut so I cut back on it, but the butterscotch chips I always add extra!
Also weird but true, I'm not huge chocolate fan. So I always use the mini-chocolate chips and seldom use the whole amount. But please don't tell my family, they love chocolate chips.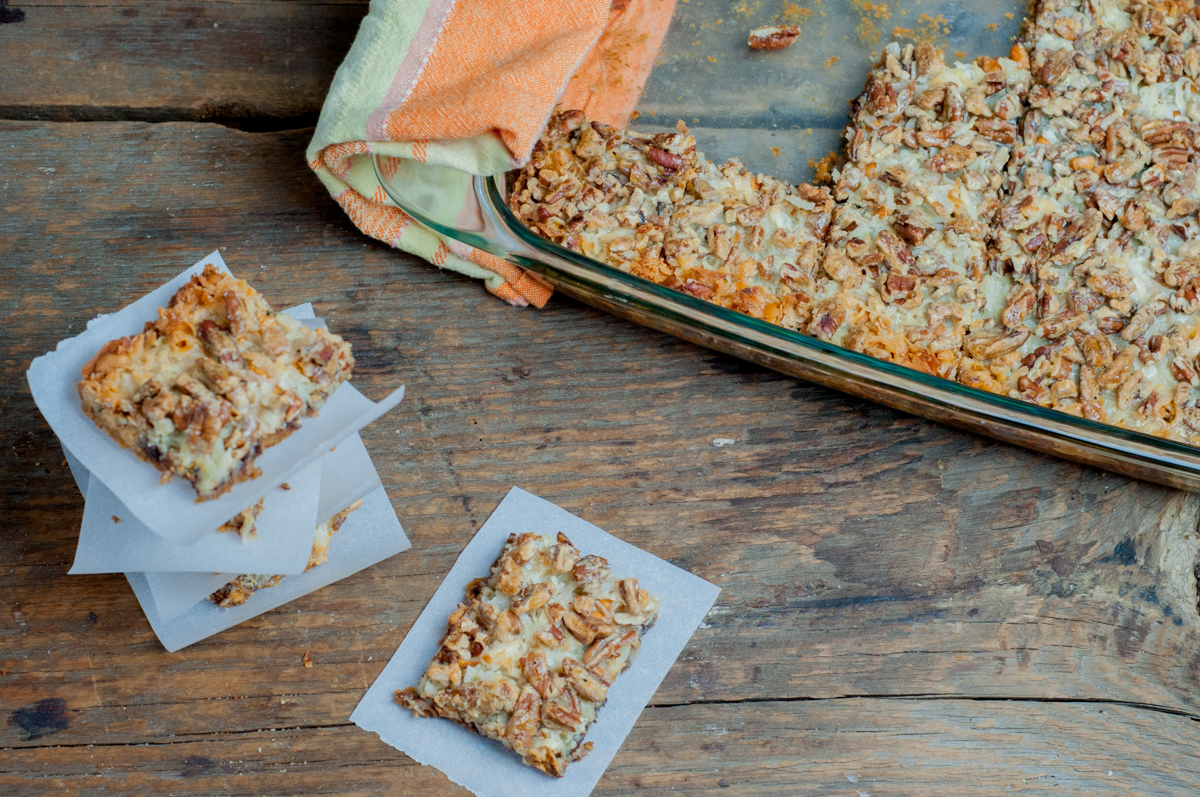 But can we focus on how that Sweetened Condensed Milk turns all caramaly and amazing!!
Carmaly is a word, right?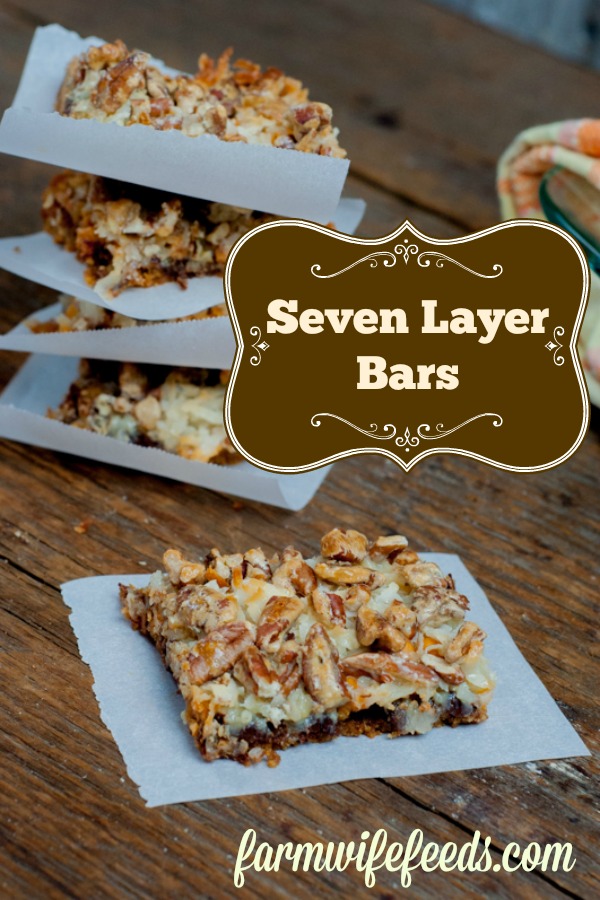 If you're looking for another easy snack to have on hand try my Oatmeal Ice Box Cookies.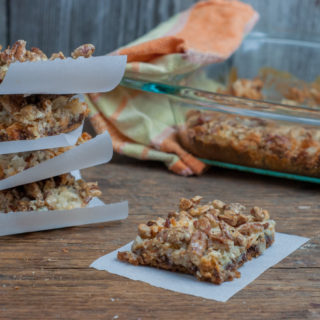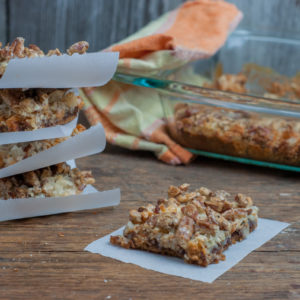 Seven Layer Bars
Ingredients
1/4

cup

butter

1

cup

graham cracker crumbs

1

cup

butterscotch chips

1

cup

chocolate chips

1 1/3

cup

shredded coconut

1

cup

chopped nuts

pecans, walnuts, peanuts

1

can sweetened condensed milk
Instructions
Melt butter in a 9x13 dish, add graham cracker crumbs mix with butter and press in the bottom of the pan

Layer butter scotch chips, chocolate chips, coconut and nuts over graham cracker crust

Pour entire can evenly over layers

Bake in a 350 degree pre-heated oven for 25 minutes