Making these Rustic Farmhouse Mason Jar Pies has always been a favorite thing of mine.  They are so easy to put together, freeze for later, share with friends or give as gifts!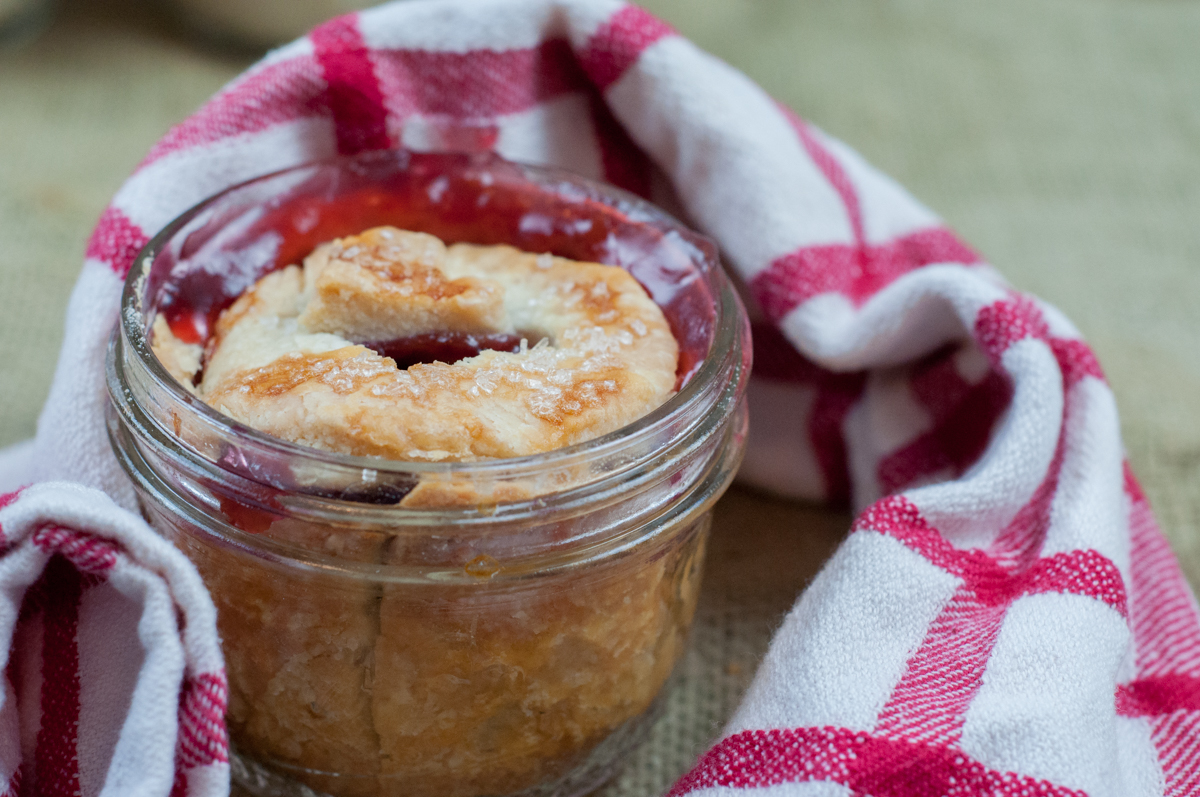 I started making these years ago for my Dad!  He is the one I inherited my sweet tooth from.  My Mom almost always has some homemade sweet in the house but on evenings she loved to pull one of these out of the freezer when he was craving pie!
They are super easy to make and you can throw a whole batch together in no time flat!  My favorite jar to use are these super cute little wide mouth half pint jars – make a perfect serving size for one person!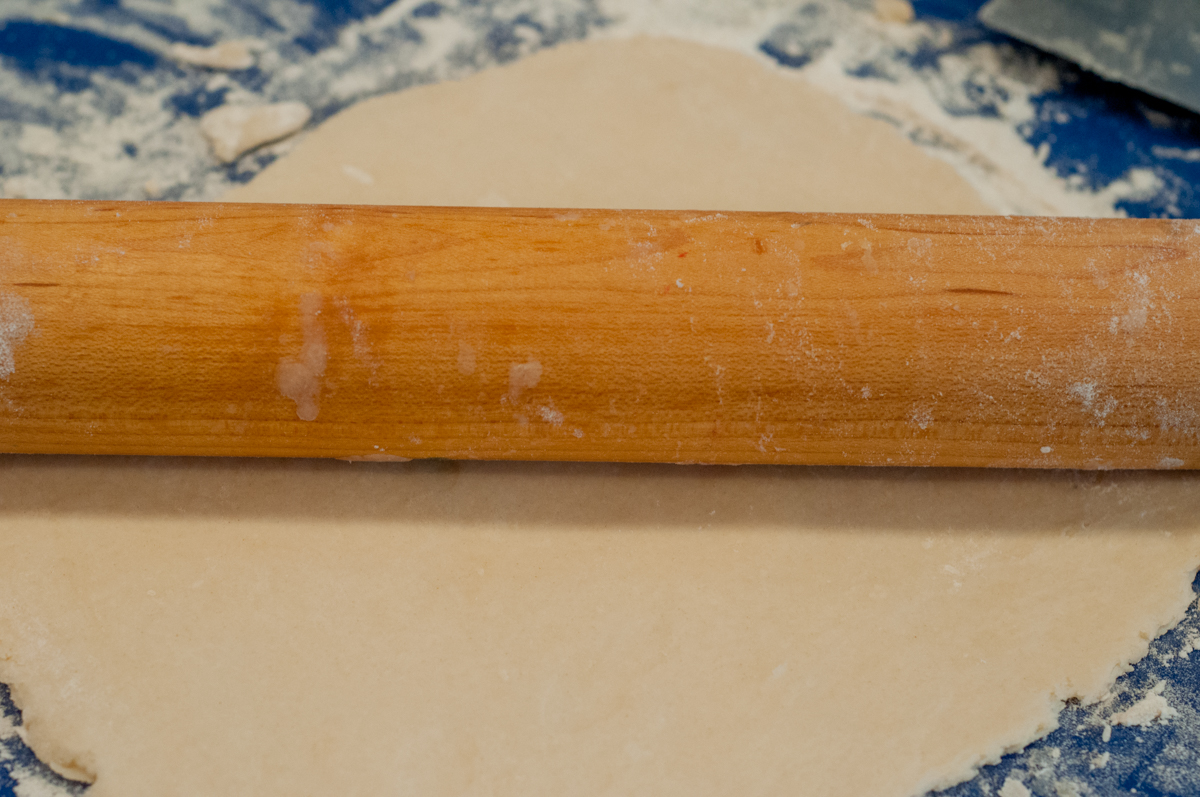 Roll out your pie crust dough or "unroll" your favorite pie crust dough!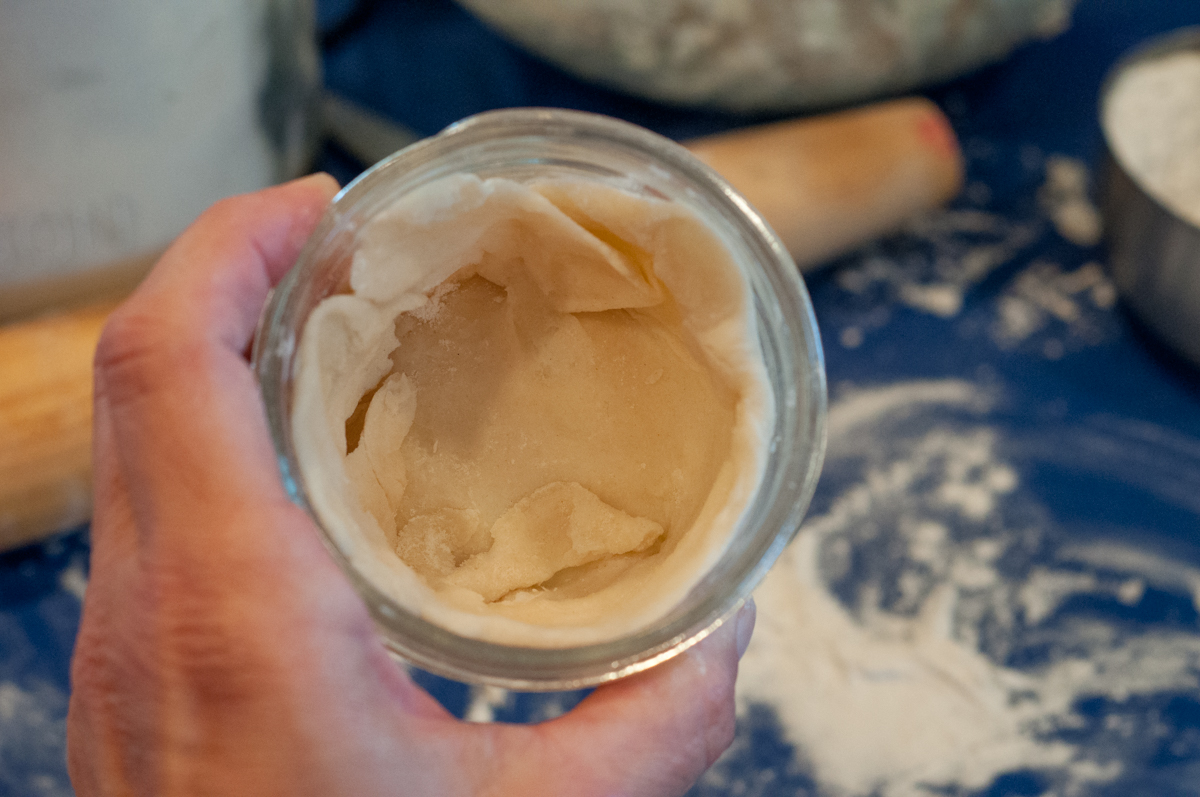 I love the word "rustic" because to me it means unperfect – which is basically my life style in a nut shell – so basically cut out a circle of pie dough and start pressing it in the jar, filling in with small pieces as needed. You'll want the crust to come just up to the bottom of the lid rings.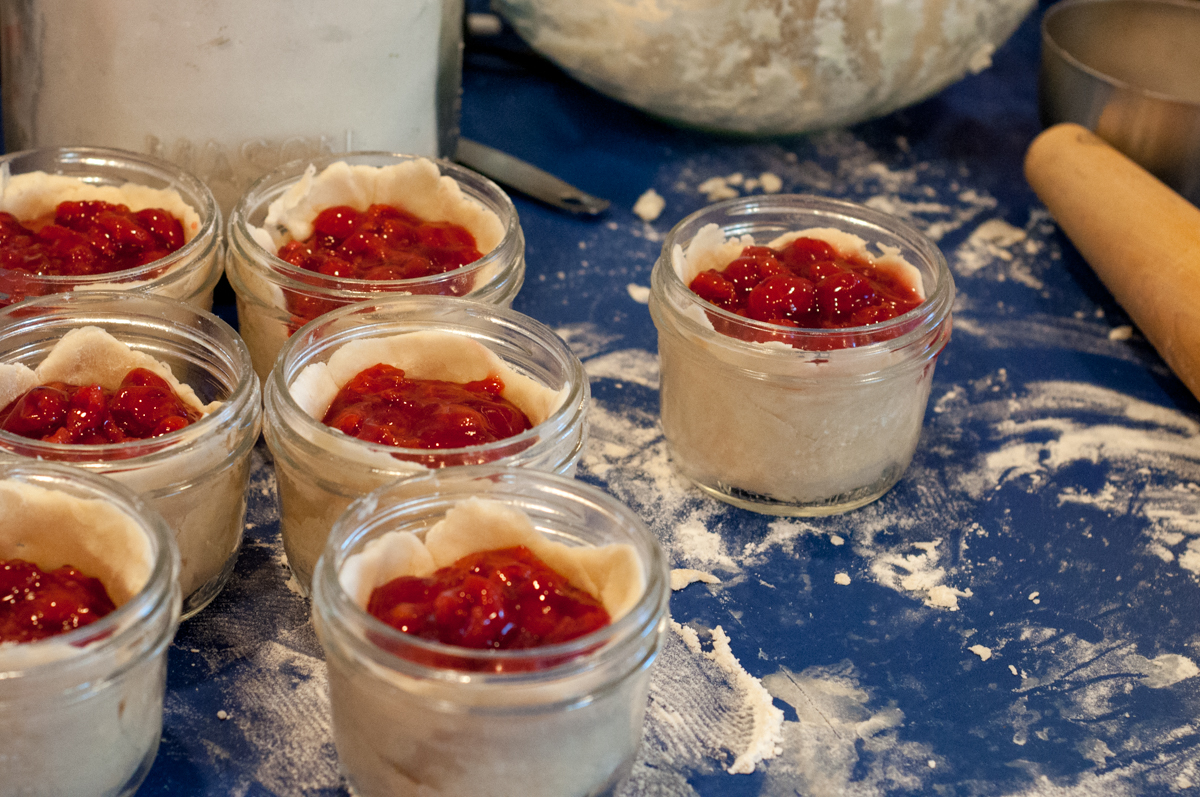 Now fill those pie crusts up with your favorite pie filling!  Make homemade or used canned, it's all good!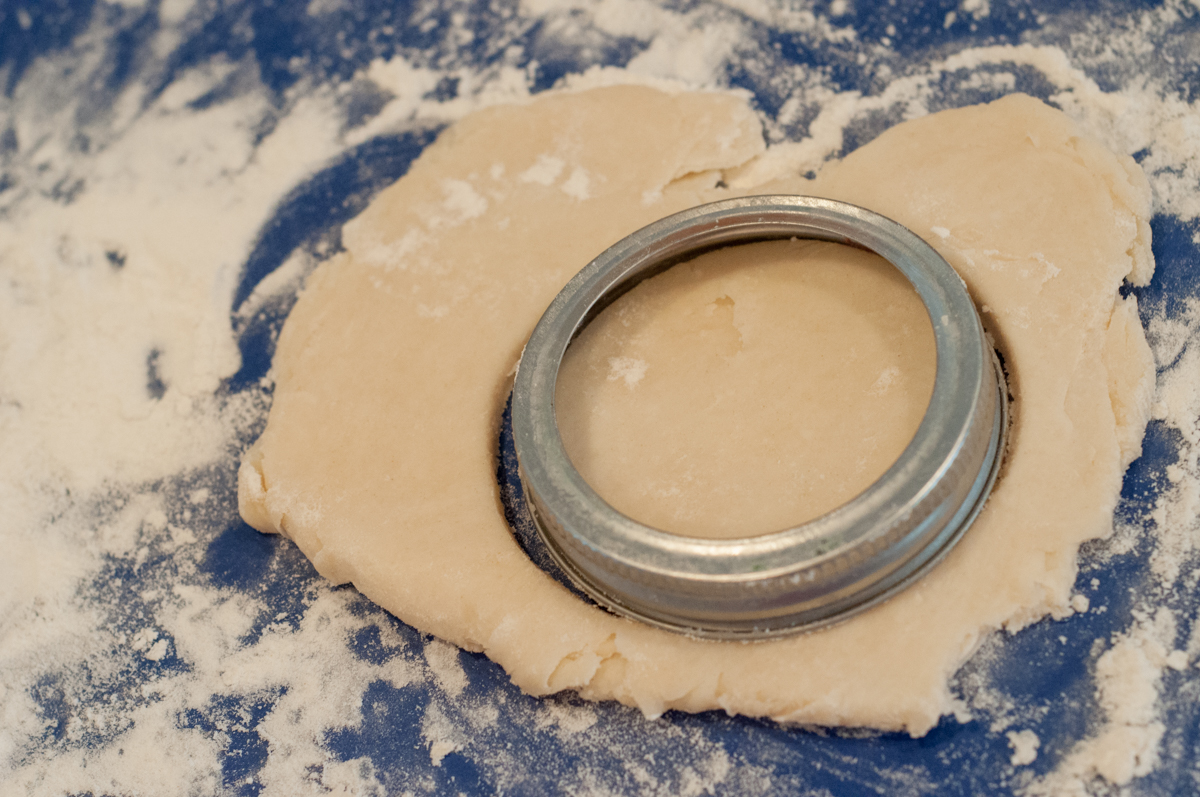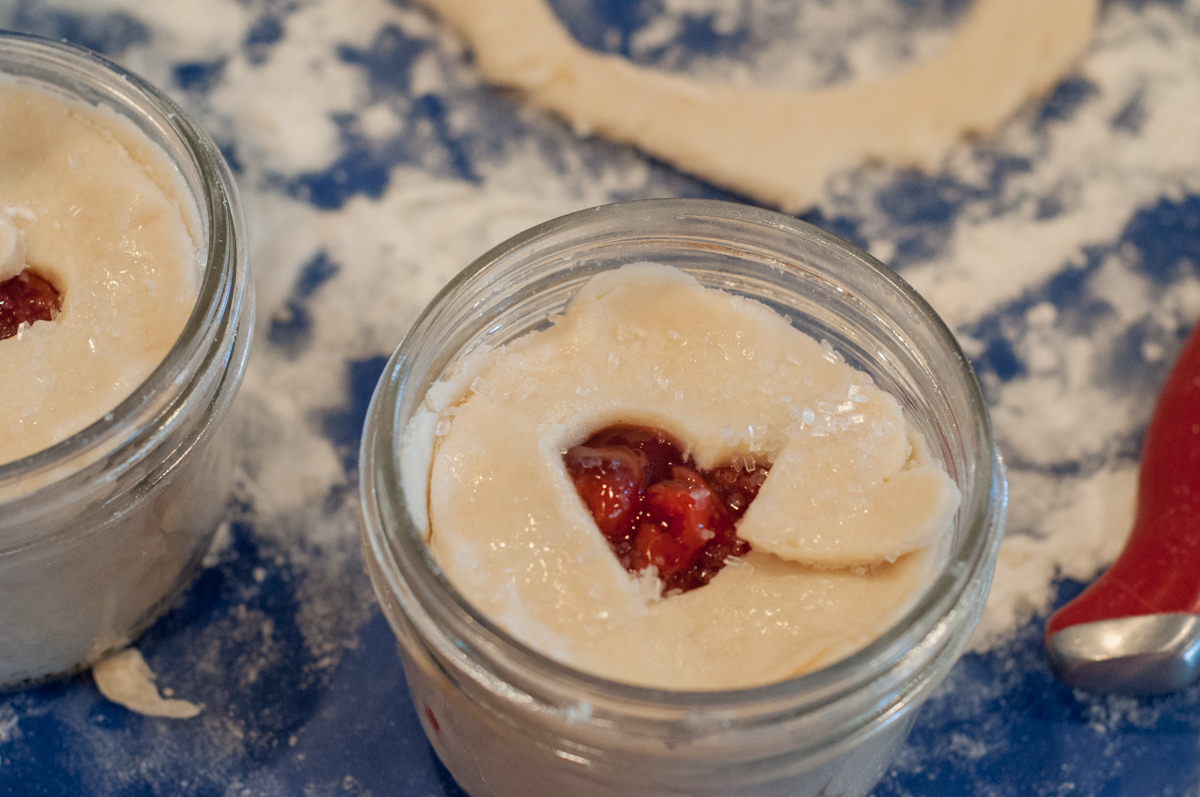 Cut a top for them, I also cut out a cute heart but at least make sure you make some slits in the top to vent steam when cooking!  I brushed with a little egg wash, added some white sparkling sugar and popped the lids on and popped them in the freezer – well except for the one I baked and ate, I mean baked for pictures!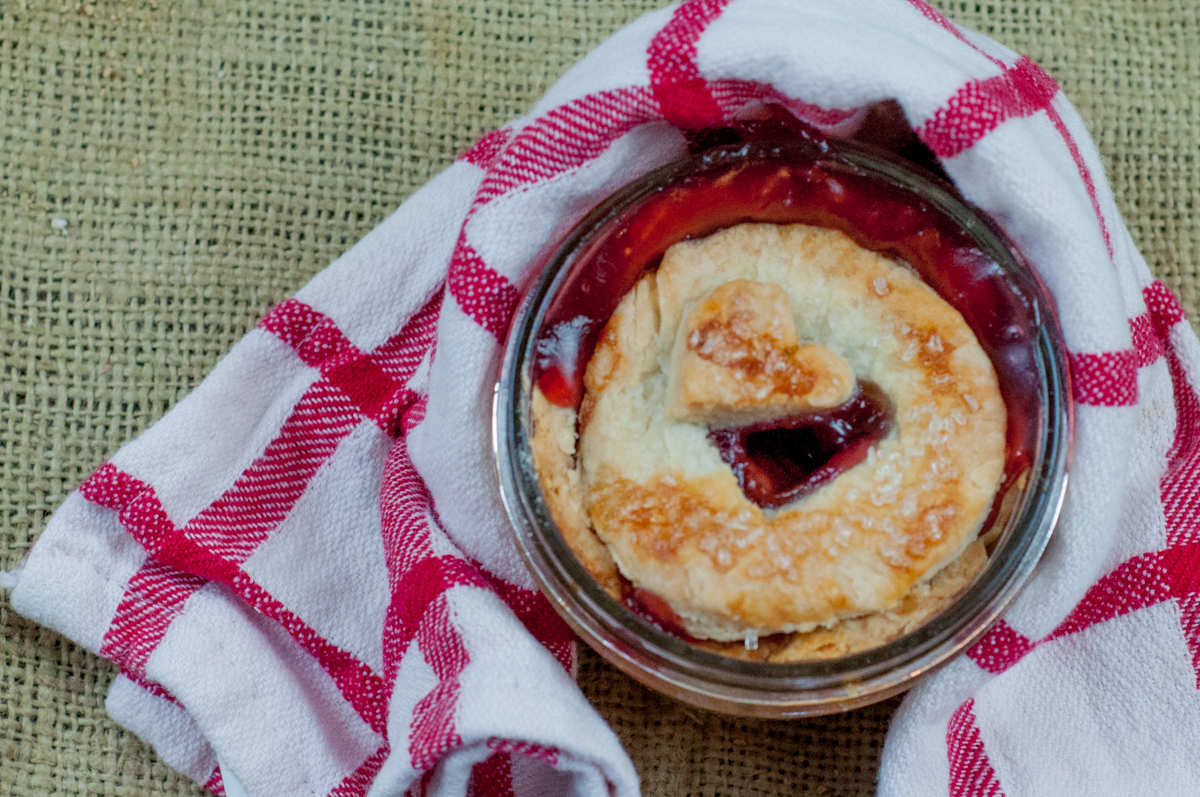 Rustic Farmhouse Mason Jar Pies
This is my Homemade Cherry Pie, I have also used Sweet Blueberry Topping in these or Mother's Apple Pie filling.  I'm also not to proud to use any of my favorite canned pie filling!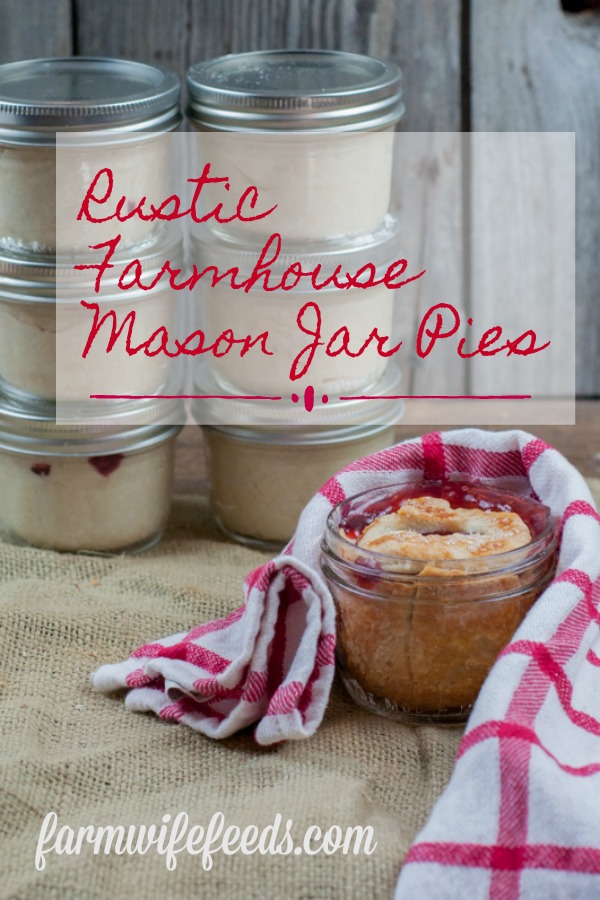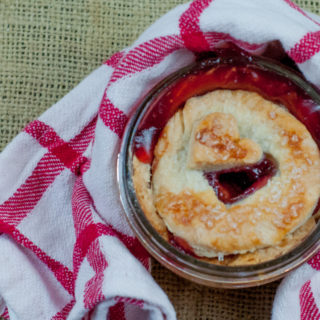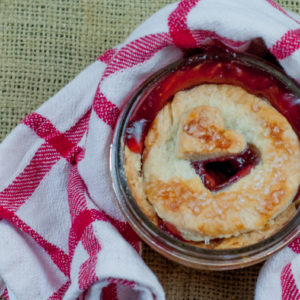 Rustic Farmhouse Mason Jar Pies
Ingredients
6

pre-made pie crust or 1 recipe of Great Grandmother's Lard Pie Crust

Favorite fruit pie filling - depends on how much filling you like in your pie - 1 homemade recipe or 4 cans of pre-made pie filling

1

egg

beaten
Instructions
Press pie crust into each jar up to the point where the lid rings start forming your bottom pie crust-this doesn't have to be perfect or pretty

Fill each crust and jar just to the top of the crust

Cut circle pie crusts to top each jar pie-I used the lid to the jar as an easy template to cut them out

Place top crust on each jar pie

Cut some slits or a shape for steam release while baking

Brush top with egg wash and sprinkle with coarse sugar

Put lids on - you can refrigerate, freeze or bake immediately.

To bake if not frozen remove lids and place pie or pies on a cookie sheet in a 375 degree oven for 30-40 minutes until bubbly and crust is golden -

To bake from frozen remove lids and place pie or pies on a cookie sheet in the oven and turn oven on to 375 degrees, bake 40-50 minutes until bubbly and crust is golden