And a classic at so many fairs and festivals, the County Fair Lemon Shake-Up. Such a simple delicious drink that tastes like summer.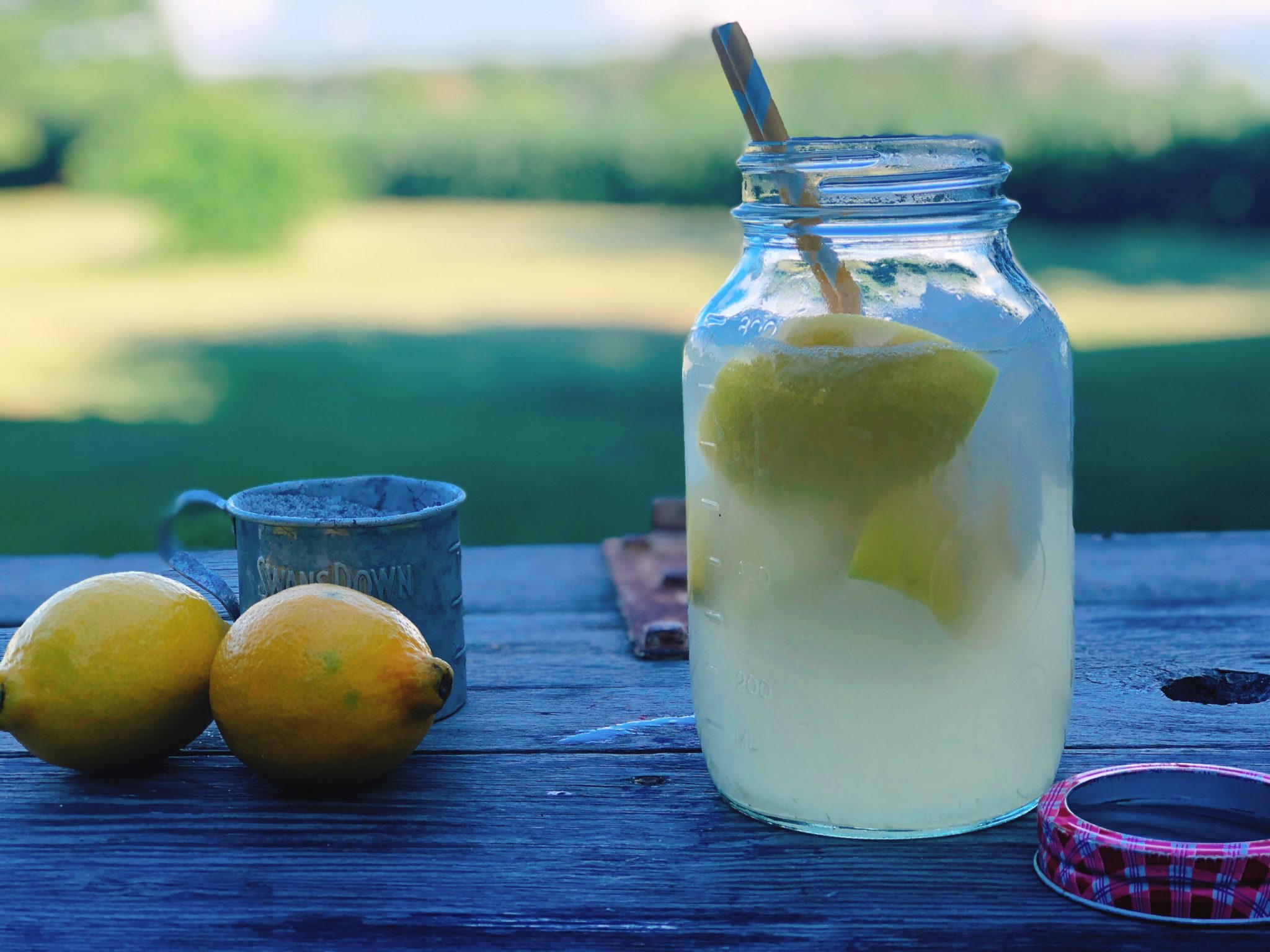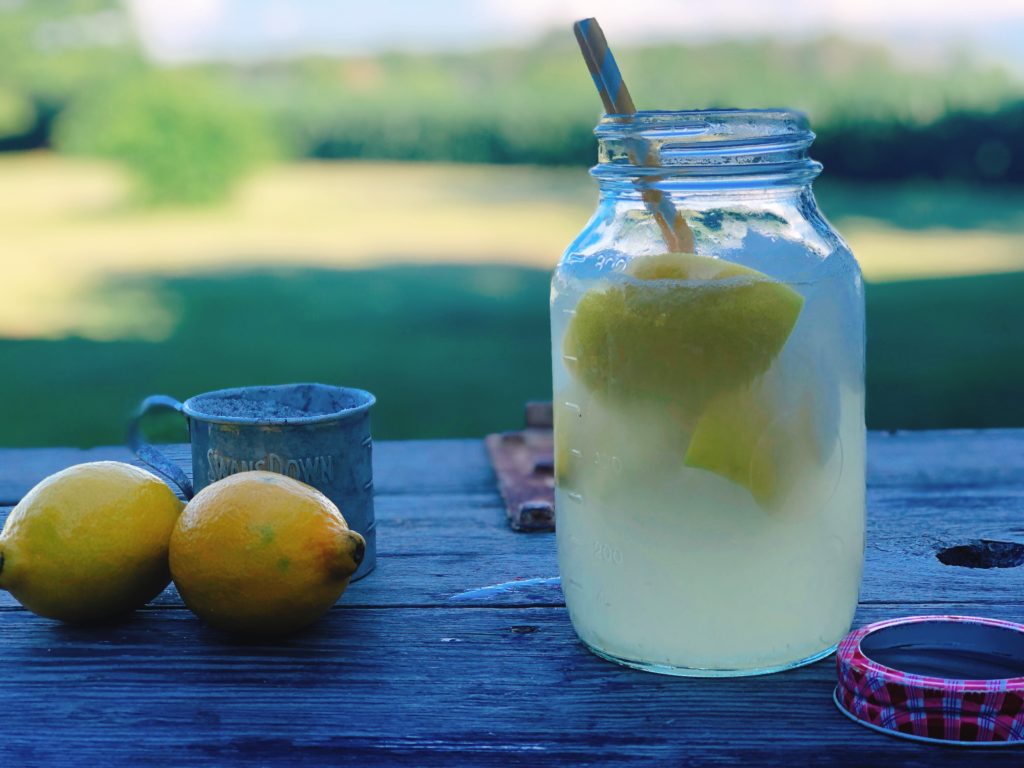 One of my all-time favorite things to get at our county fair is the Lemon Shake-Ups, they are fresh and sugary. They always make me smile!
Let's Shake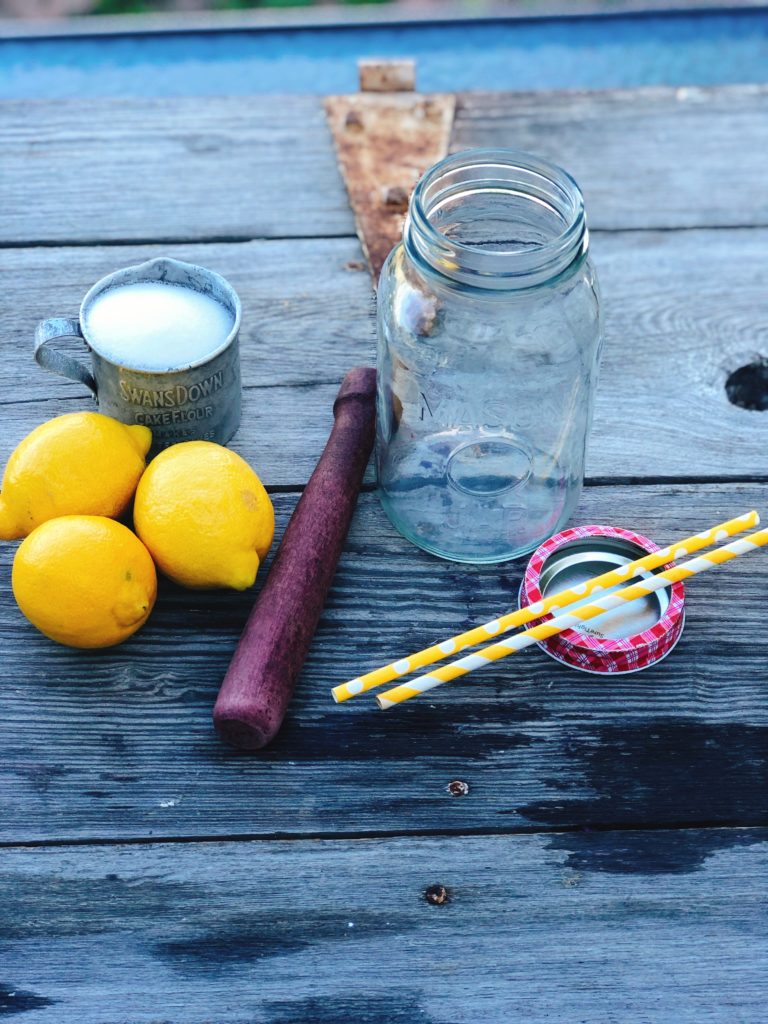 Grab yourself some lemons, sugar, knife, quart size mason jar with a lid, and a muddler or wooden spoon.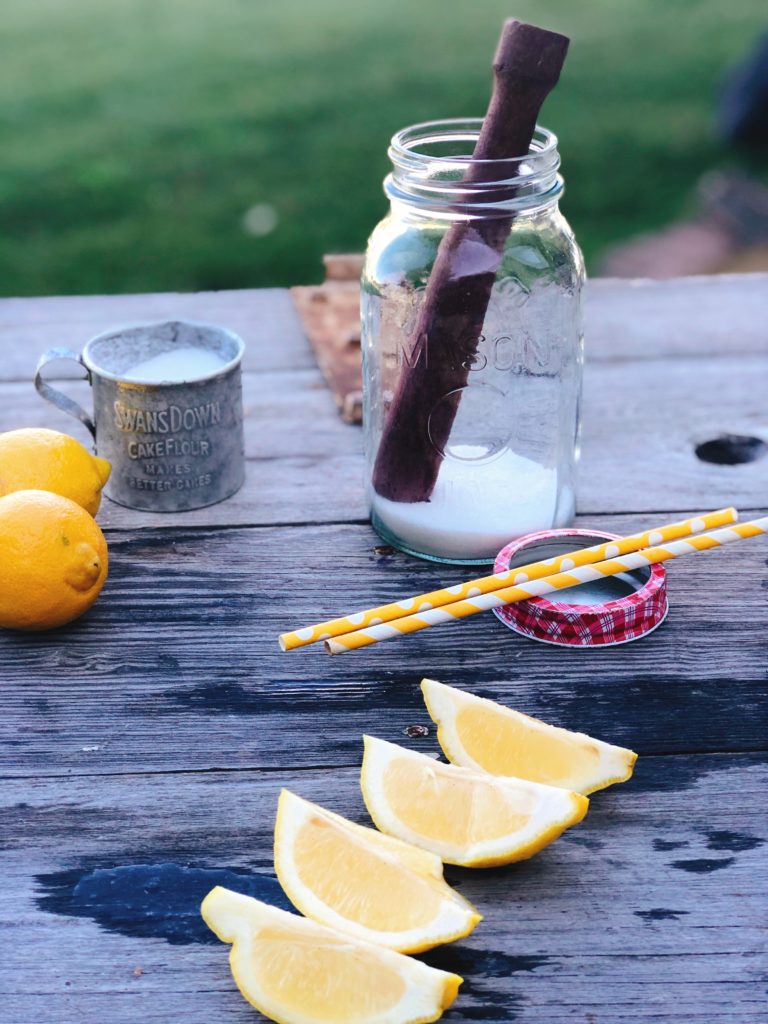 Put a quarter cup of sugar into your jar. Cut your lemon into quarters and drop them into the jar with the sugar.
LET'S MUDDLE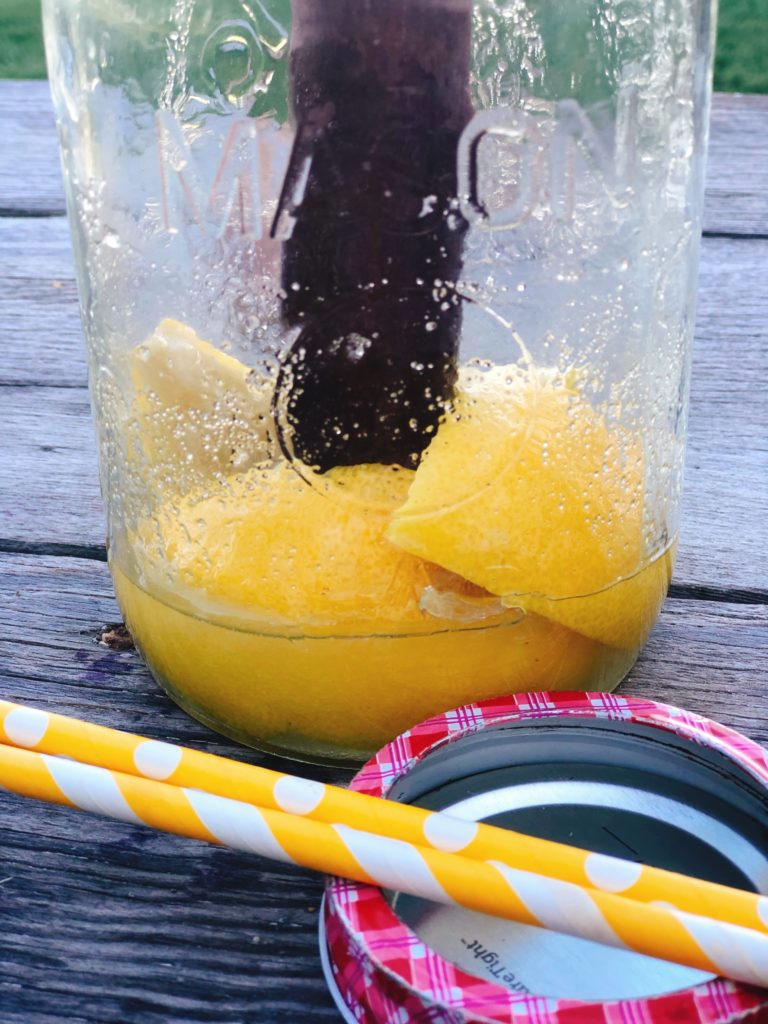 Muddle, muddle as you've never muddled before.
And when you think you've muddled enough, muddle more!
We, well you, want all that juice and pulp out of the lemon quarters AND all the oils out of the rind.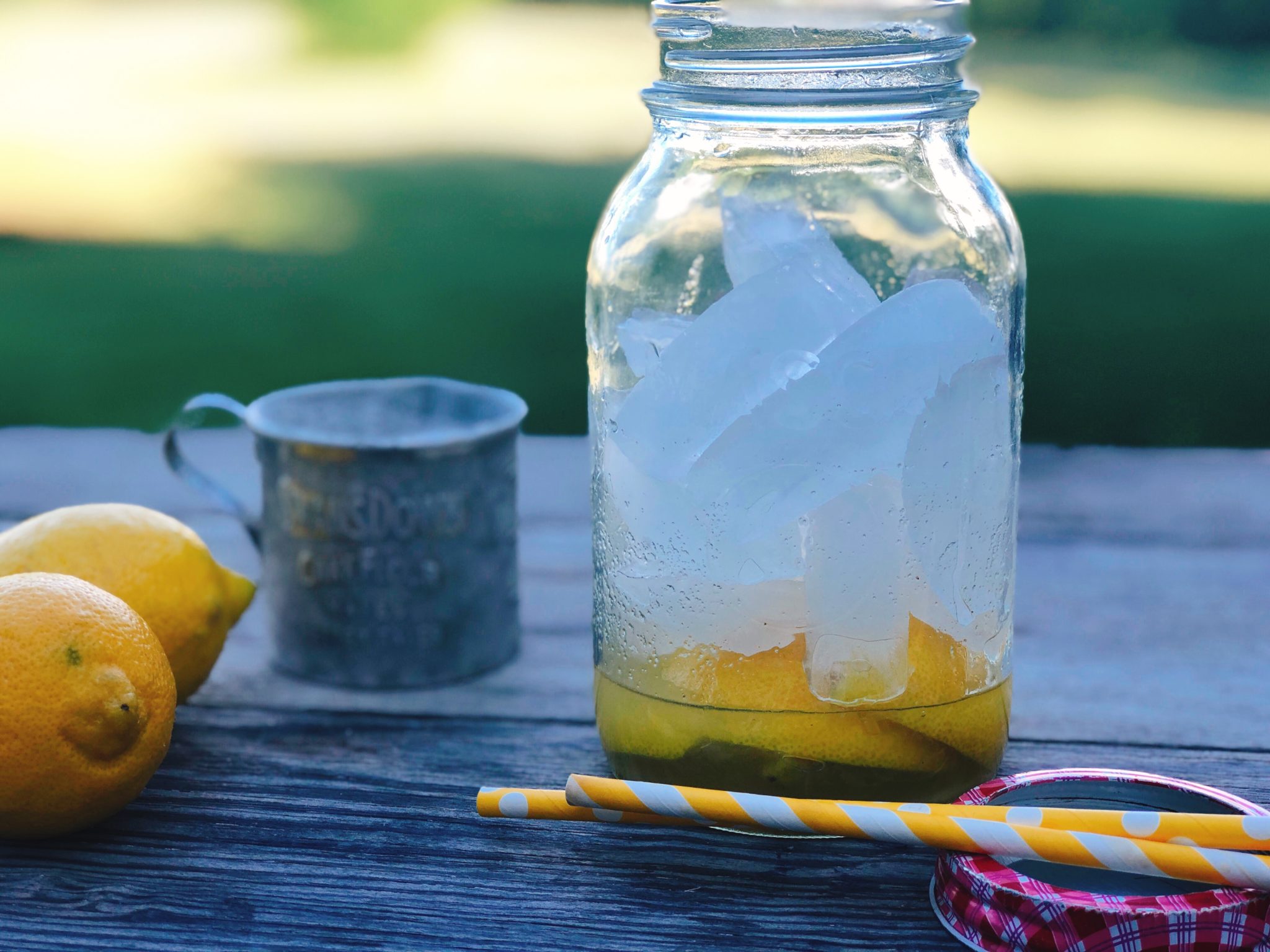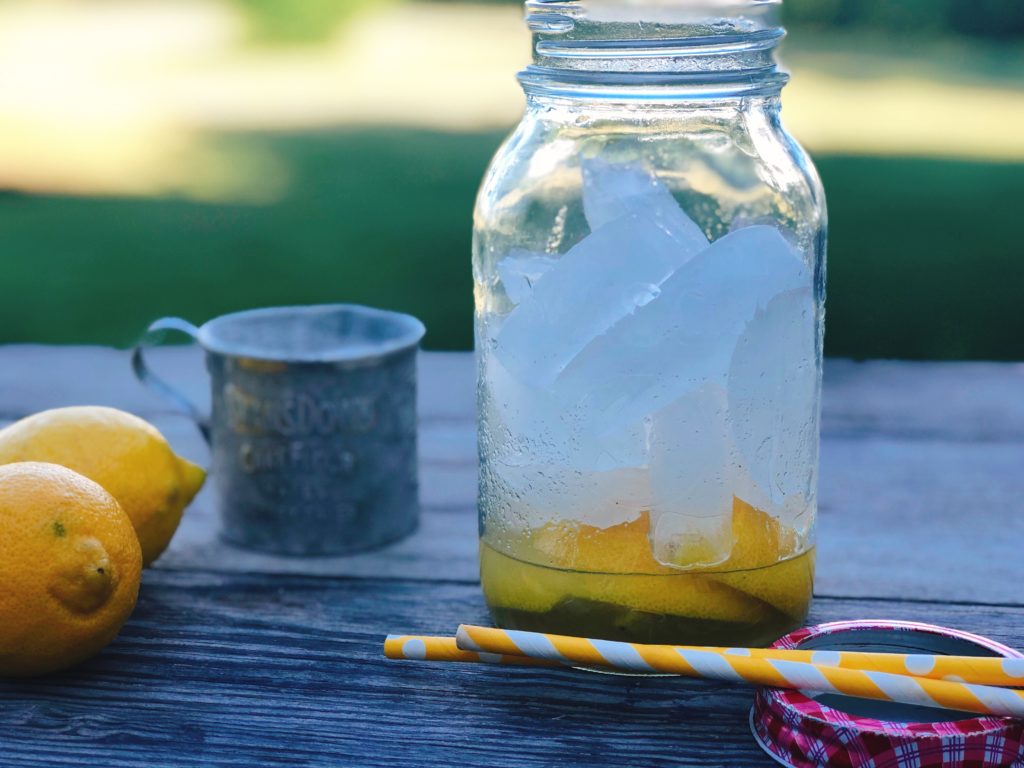 Now fill the jar up to the bottom of the neck with ice!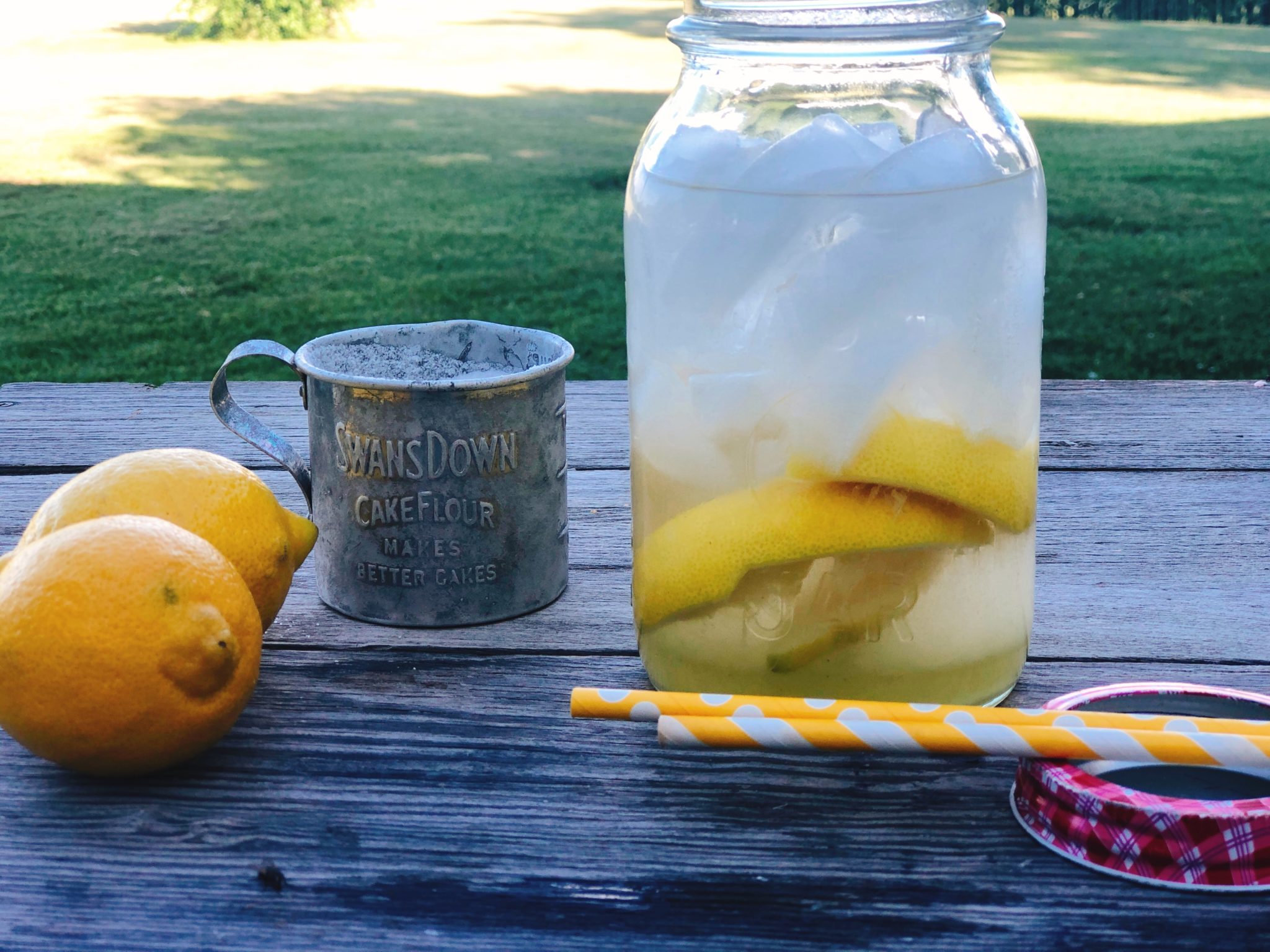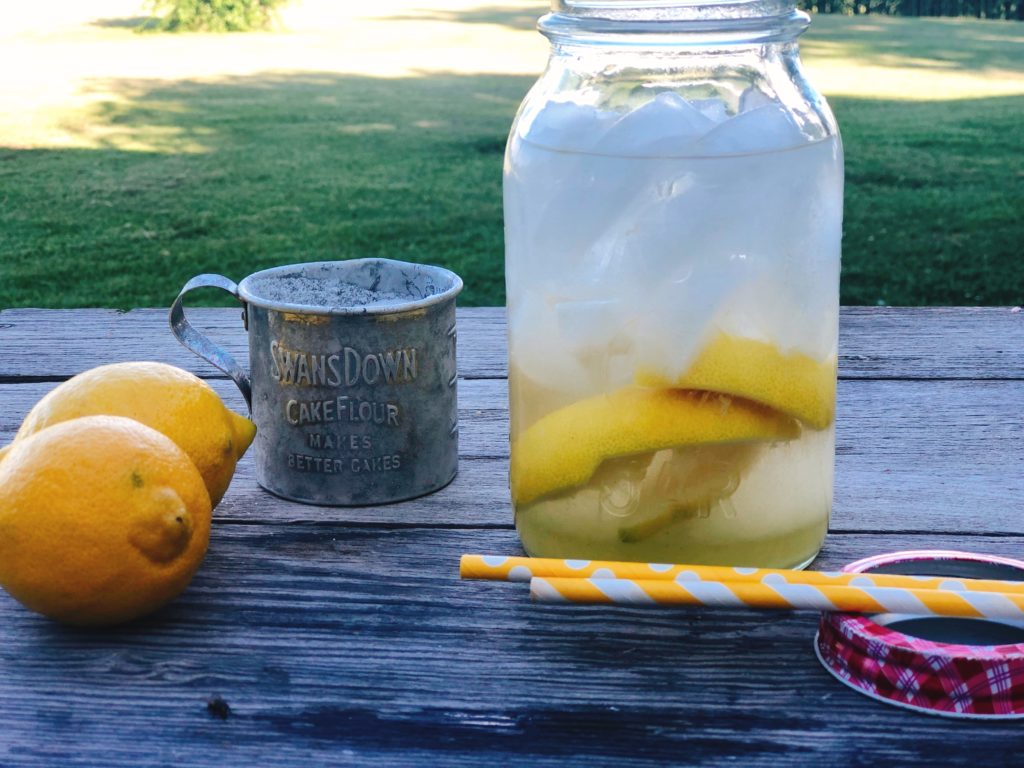 Then almost up to the top with water, put the lid on and, can you guess what you do now?
SHAKE
County Fair Lemonade Shake-Up
This is so easy, fresh and delicious! Fun and easy for kids to make.
Don't worry if you don't have a muddle the end of a wooden spoon works just as well I promise!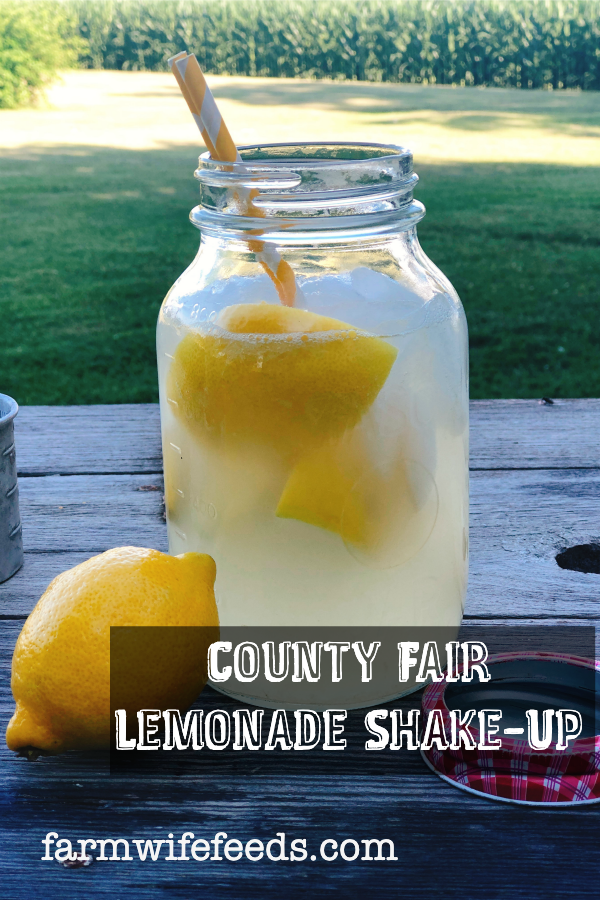 Other County Fair Recipes: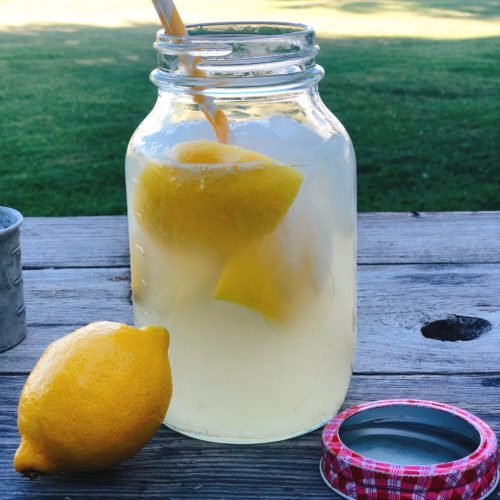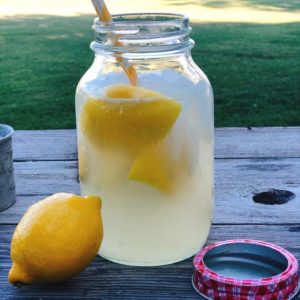 County Fair Lemonade Shake-Up
A simple fresh made lemonade.
Ingredients
1

whole

lemon

1/4

cup

sugar

ice

water
Instructions
Cut the lemon into quarters and drop in a quart size mason jar.

Add 1/4 cup of sugar to the jar with the lemon

Using a muddle or the handle of a wooden spoon - mash and stir the lemon into the sugar - releasing the oils in the rind and juicing the lemon and pulp

Now fill with water, leaving an inch or so at the top for room to shake then place the lid on and shake well to combine and distribute the lemon sugar goodness

And you have yourself a delicious County Fair Lemonade Shake-Up