Dude this is literally the easiest most refreshing delicious drink you can make. Hard Lemonade Fruit Slushy is a go-to cocktail on those hot humid dog days of summer!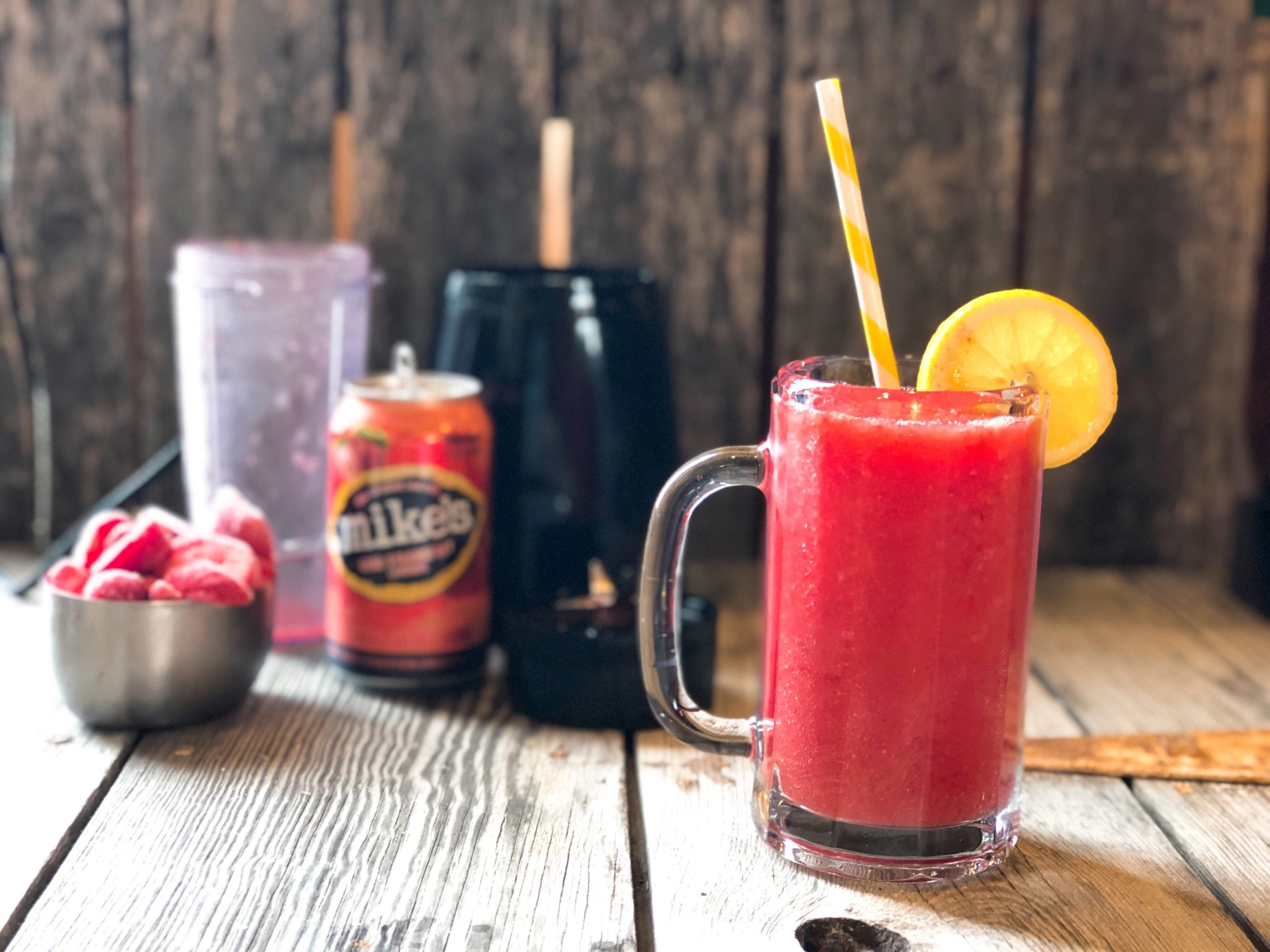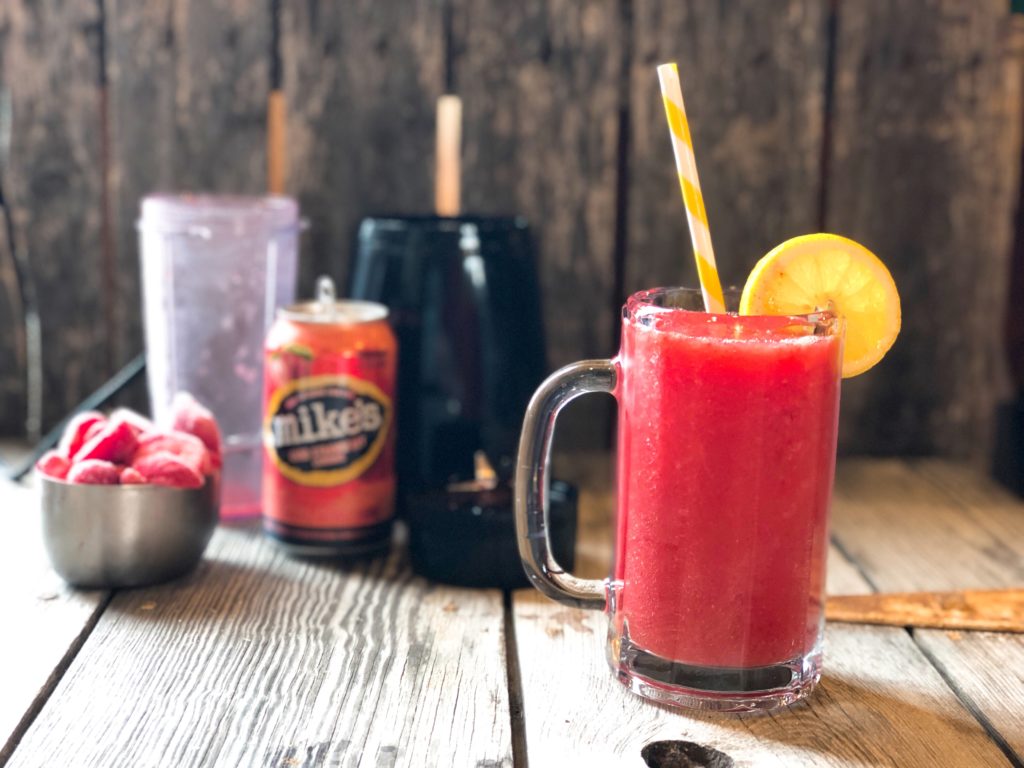 So is it a "slushy" or a "slushie" – I don't really know! I even Googled it and got more confused. But after about 3 of these, you won't care!
My biggest pet peeve with slushies is using ice. I don't like watering down a good beverage but obviously it needs to be super cold and solid to achieve the slush, well, frozen fruit is the answer!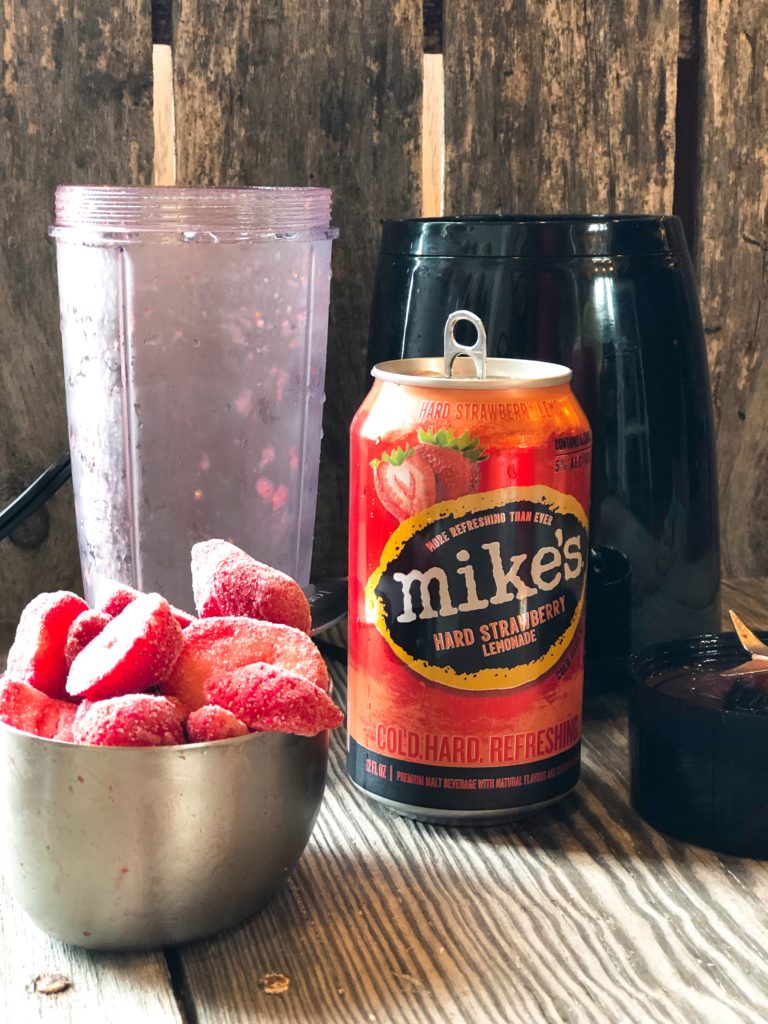 This is literally your just a can or bottle of your favorite hard lemonade and a cup of frozen fruit!
Hard lemonade Fruit Slushy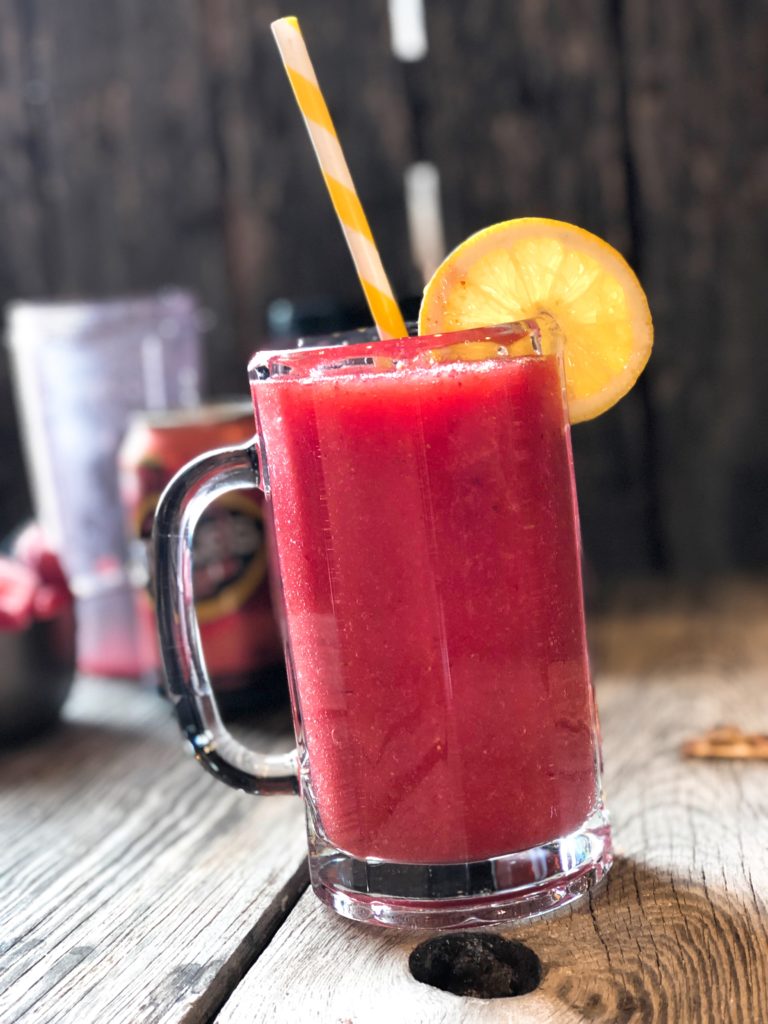 My go-to is always Mikes, I've tried others and they work. I'm just a Mikes girl. All the seltzers out there work just as well, seltzers just make my nose feel funny!
Frozen fruit is a staple in this house because fresh fruit never lasts. What better way to get your daily fruit than in a hard slushy?
Buy the variety pack and just go crazy with my combinations. I have a $9 knock off Walmart Bullet and I keep that thing humming making these! I picked up my fake bullet the same day I discovered this Super Simple Sangria!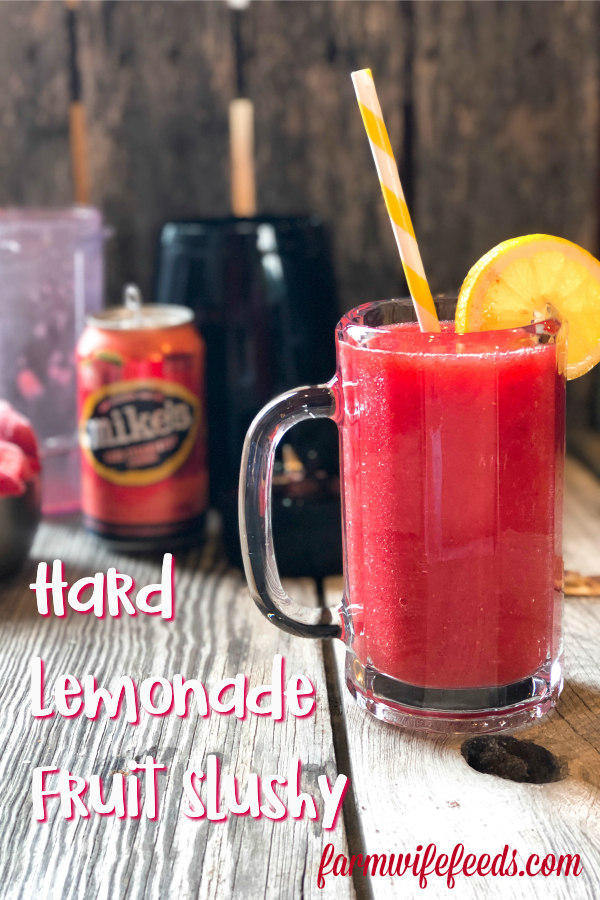 Tons of combinations work, so have fun!
A few of my favorite combinations:
frozen pineapple and lemonade

frozen mango and mango lemonade

frozen mixed fruit – strawberries, peaches, pineapple and mango with lemonade or mango lemonade

frozen blueberries and lemonade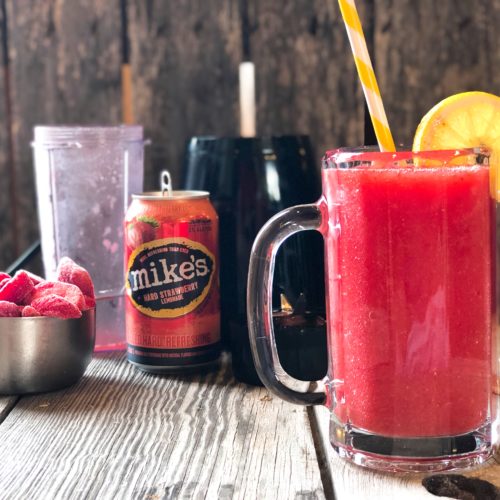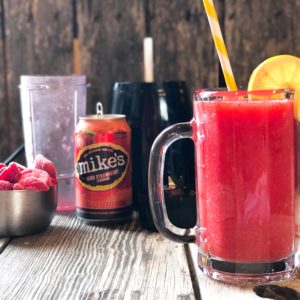 Hard Lemonade Fruit Slushy
The easiest "recipe" for a daily dose of fruit in a cocktail for those hot summer days.
Ingredients
1

cup

frozen fruit

sliced frozen strawberries in the picture

1

can or bottle

hard lemonade

strawberry lemonade in this picture
Instructions
Put the frozen fruit and the hard lemonade in blender of choice - blend until fruit is no longer in chunks and mixture is icy cold slush.
Notes
Tons of combinations work, so have fun!
A few of my favorite combinations:
frozen pineapple and lemonade
frozen mango and mango lemonade
frozen mixed fruit - strawberries, peaches, pineapple and mango with lemonade or mango lemonade
frozen blueberries and lemonade