Grab the tortilla chips this Quick Easy Homemade Salsa won't last long. Fresh rough chopped ingredients that you can throw in a blender or food processor for a great snack.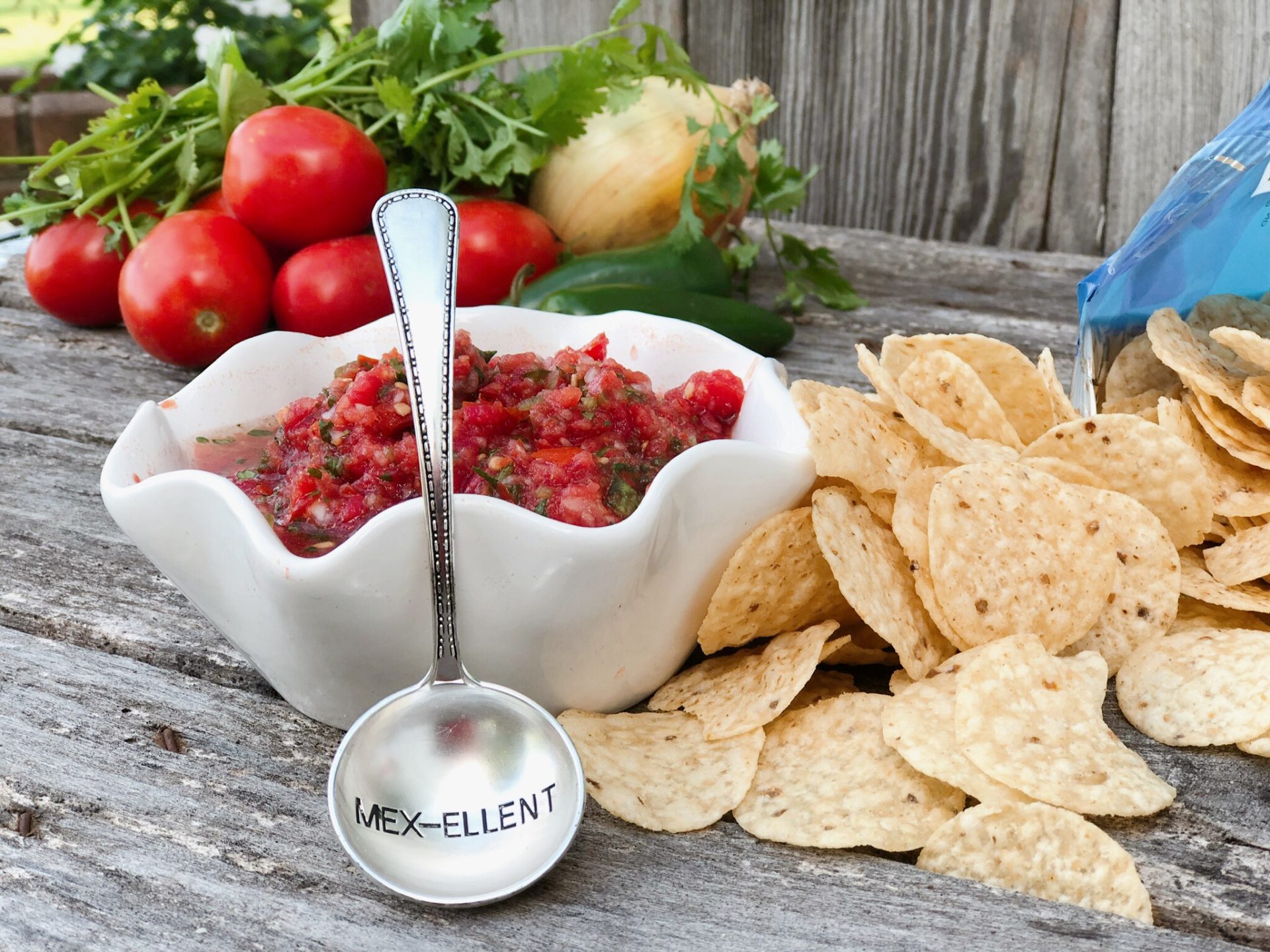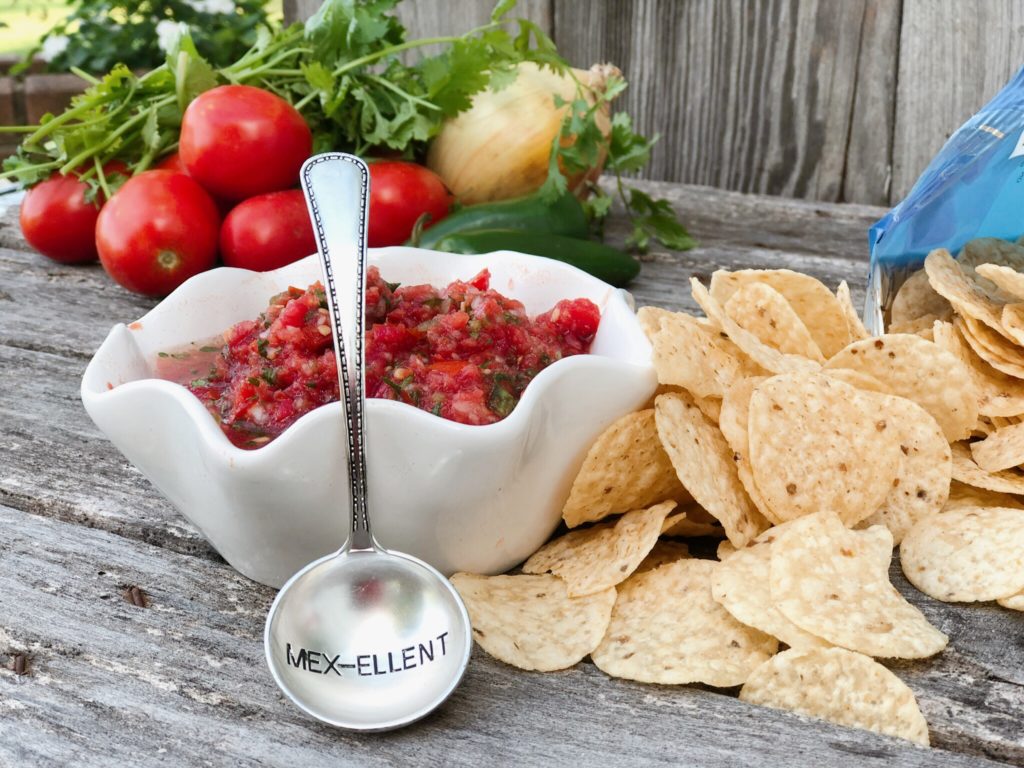 We go through salsa like Grant through Richmond in this house. And to be perfectly honest we buy most of it because I forget how easy and delicious homemade is.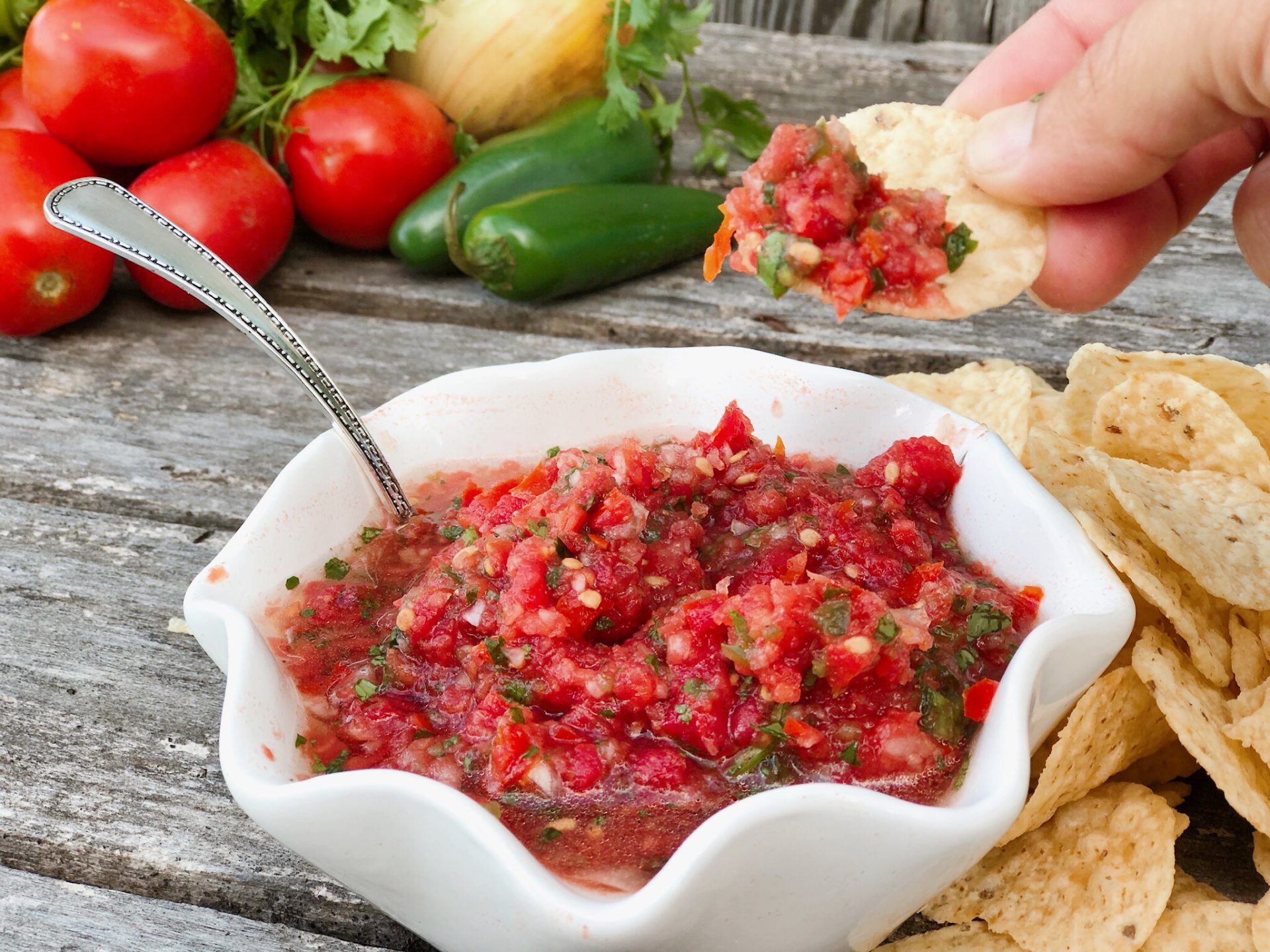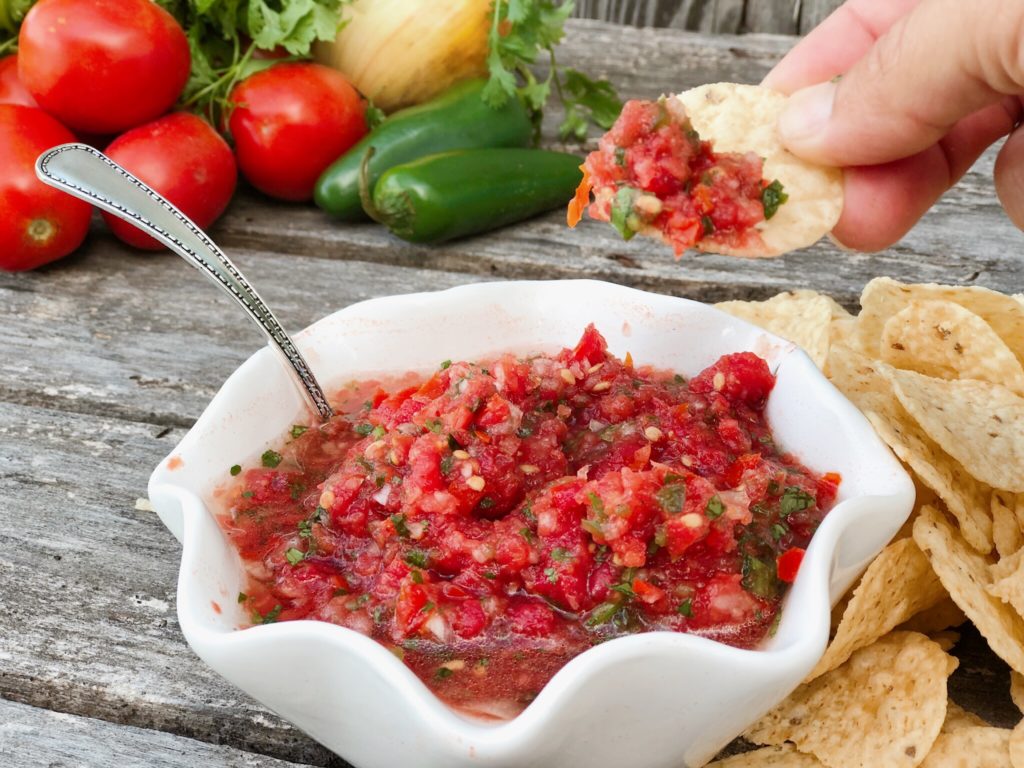 Chris would eat salsa with a spoon, he loves it that much. I'm not even kidding when I say we have run out of chips before and I caught him. He says the chips are the calorie-laden part so why not just eat it with a spoon!!
This salsa can be made in the food processor or a blender. You are looking to pulverize the tomato, onion, and jalapeño so either appliance can accomplish that! I just have a small 3 cup food processor so I process in small batches.
This recipe also makes a great pico – the exact same ingredients only you just dice the tomatoes, onions, and jalapeño to a fine dice. No need to put them in the food processor.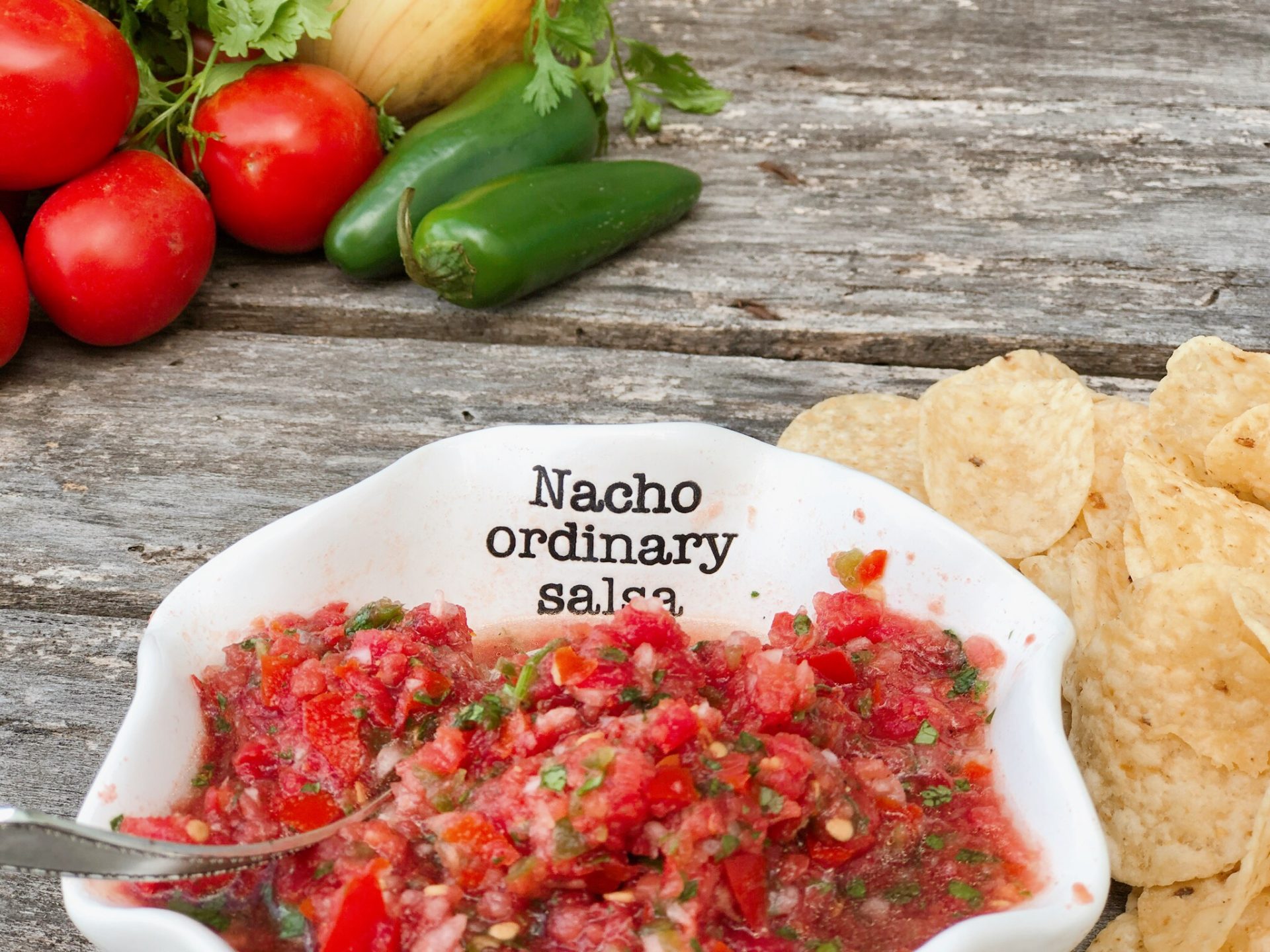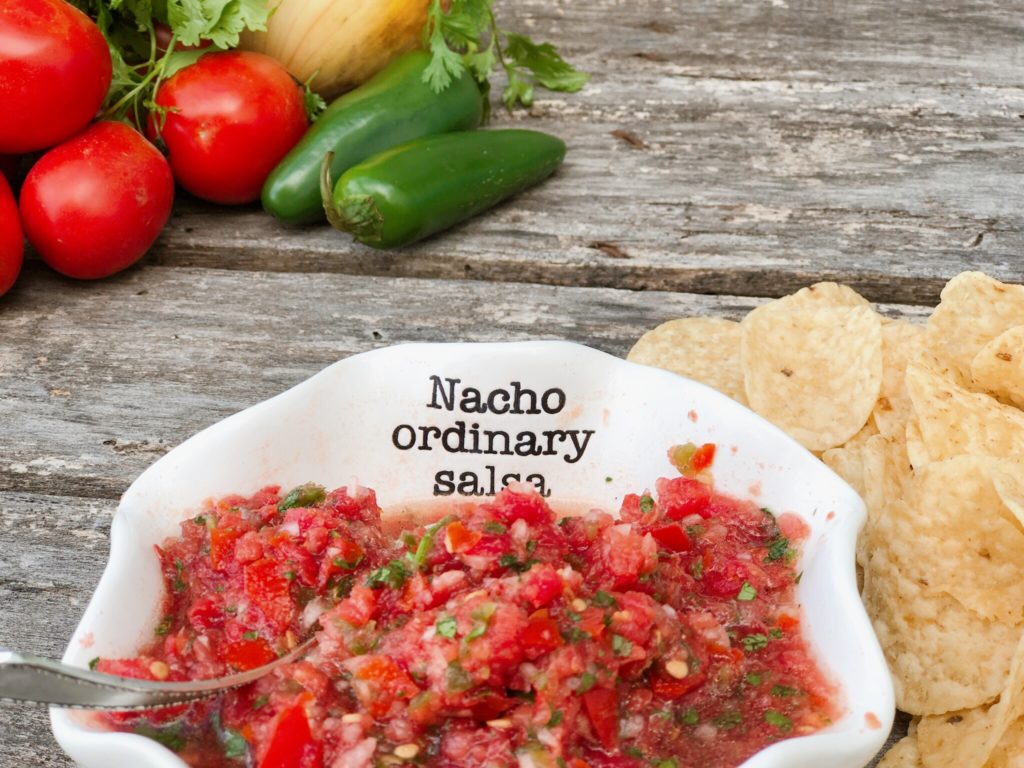 And my salsa bowl and spoon…….. All the hearts for Mud Pie!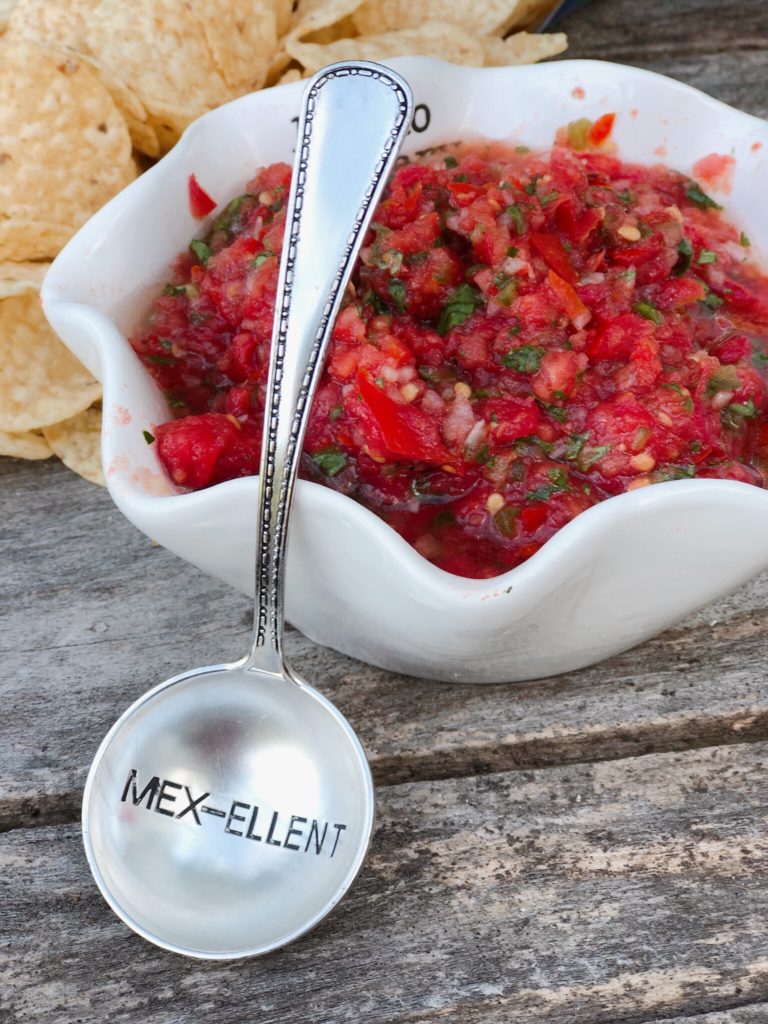 Quick Easy Homemade Salsa
Salsa is a great year-round snack that always tastes summer fresh. With access to fresh vegetables all year its a summer taste even in the winter!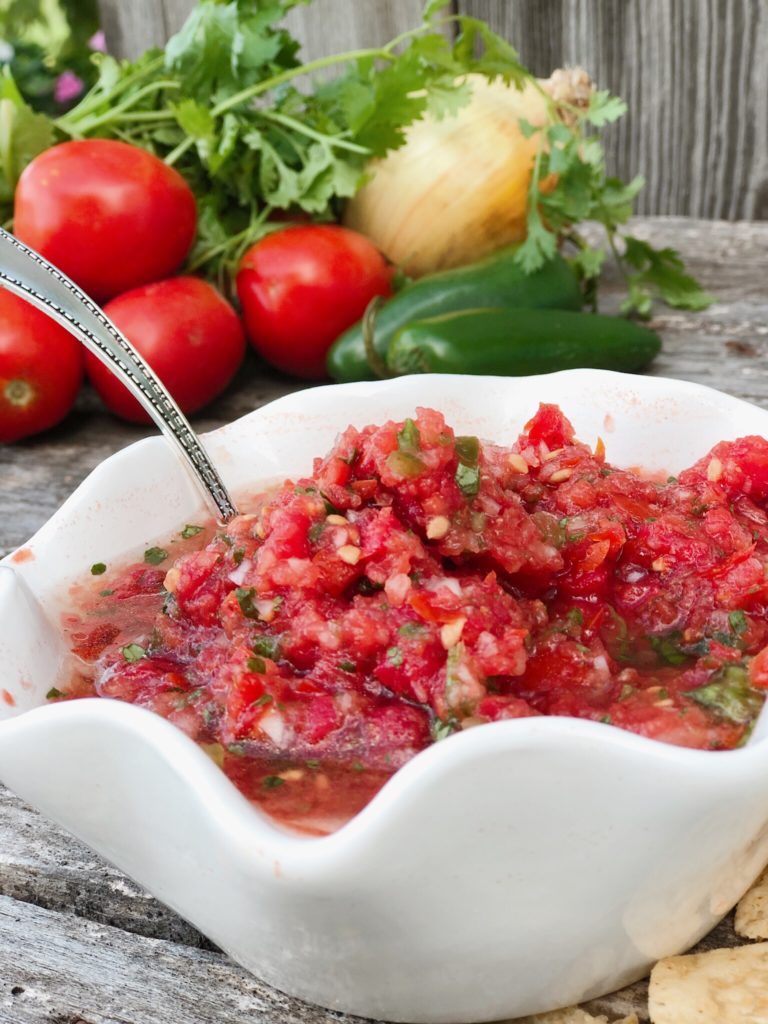 Let's chat for a moment about choosing tomatoes for salsa! All tomatoes will work, but I will say that a good meaty tomato makes the best salsa in my opinion. A good salsa is about the chunks so the meat is the important part, the juice will follow naturally as the salt interacts with the tomato.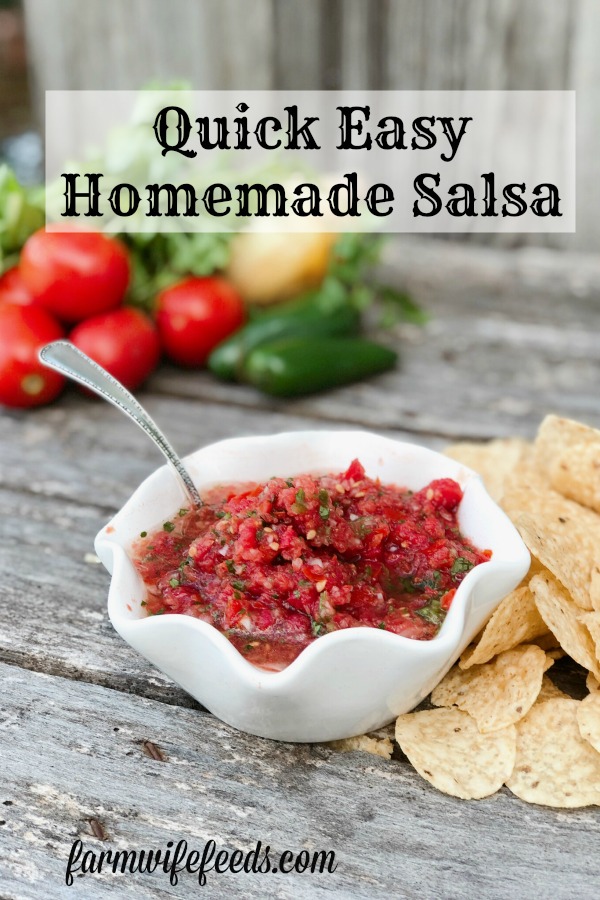 This recipe works great for with my Crock Pot Chicken Tacos for an easy Taco Tuesday!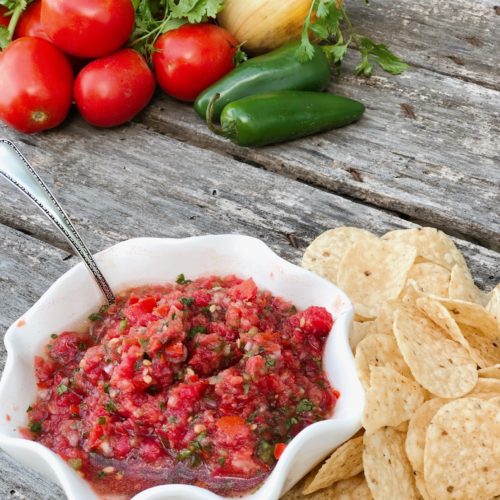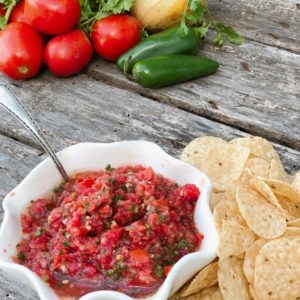 Quick Easy Homemade Salsa
A fresh easy salsa made quickly using a food processor or blender.
Ingredients
3

cups

rough chopped chunks of fresh tomatoes

1/2

cups

rough chopped white onion

1-2

jalapenos - seeded and rough chopped

1/3-1/2

cup

fresh cilantro-depending how well you like cilantro

1

Tablespoon

vegetable oil

1

teaspoon

white vinegar

1

teaspoon

salt

1/2

teaspoon

black pepper

more salt to taste if needed
Instructions
Add the chunks of tomatoes, onions, jalapenos and cilantro to your food processor or blender - process until well blended and no large chunks remain

Pour into a large bowl - add vegetable oil, vinegar, salt and pepper - stir well to combine

TASTE TEST - add more salt to taste if necessary

If there is any left store in an air tight container in the refrigerator