I don't think I have ever been so excited about a recipe as I am about these Sausage and Cheese Stuffed Jalapeños! Well ok maybe not so much the recipe as the I am about eating these……all of these!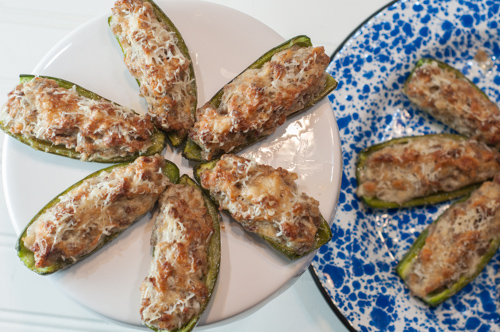 Another winning recipe from my nephew! This one is for sure a grand slam, although come to think of it all of his recipes have been!
The first time Bunk made these for me I was visiting them in Colorado. Now I am a Midwest farm girl born and bread, heart and soul, but I do love me some time in the mountains! Truly lucky my sister moved out there so I have a place to stay and a reason to go!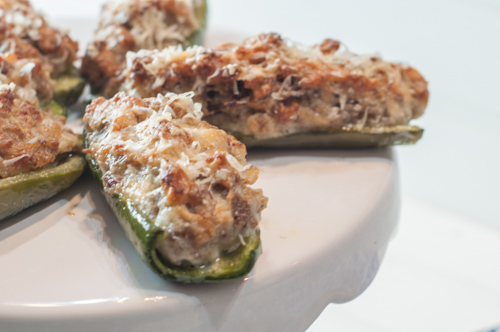 We use a breakfast flavored sausage not Italian sausage in ours, but you feel free to use what your family likes best! I like more of the pork and cheese flavors that come out than the Italian spices for this particular recipe. You could also sprinkle the mozzarella on top with the parmesan as well, I just like mixing it in with the cream cheese.
Sausage Stuffed Jalapeños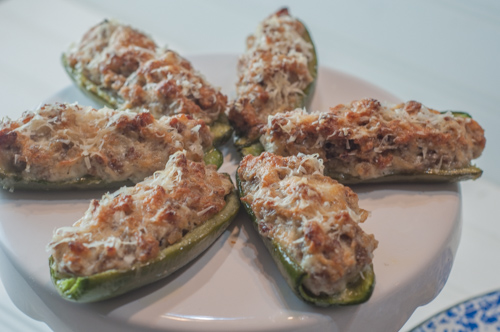 My family loves these, my friends love these…..I love these!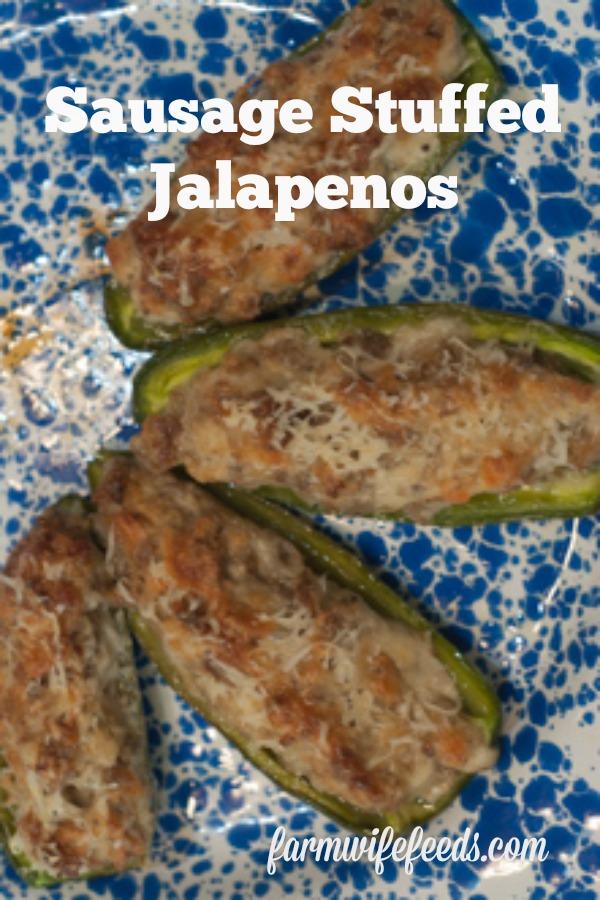 Other appetizers: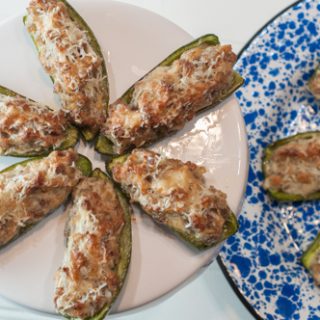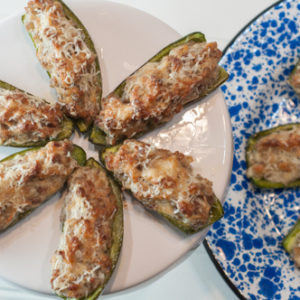 Sausage and Cheese Stuffed Jalapeños
Ingredients
10-12

whole fresh jalapeños

1

pound

of sausage

8

ounce

block of cream cheese

1/3

cup

shredded mozzarella cheese

1/4

cup

shredded parmesan cheese
Instructions
Cut jalapeños length wise and remove seeds, place in a bowl of cold water

Fry sausage until brown and crumbled

Add cream cheese and mozzarella cheese to sausage, stir to combine and melt cheese's

Remove jalapeno halves from water, dry with paper towel and place on a lined cookie sheet

Fill each jalapeño half with sausage and cheese mixture, top with a sprinkle of parmesan

Bake in a pre-heated 350 degree oven until cheese is toasted and peppers are soft 15-20 minutes


SaveSave
SaveSave
SaveSave
SaveSave