This apple pie smells amazing before you even put it in the the oven.  Easy Pour Over Apple Pie is simply apples in a crust with a sweet almost caramel sauce you pour over it before popping it in the oven.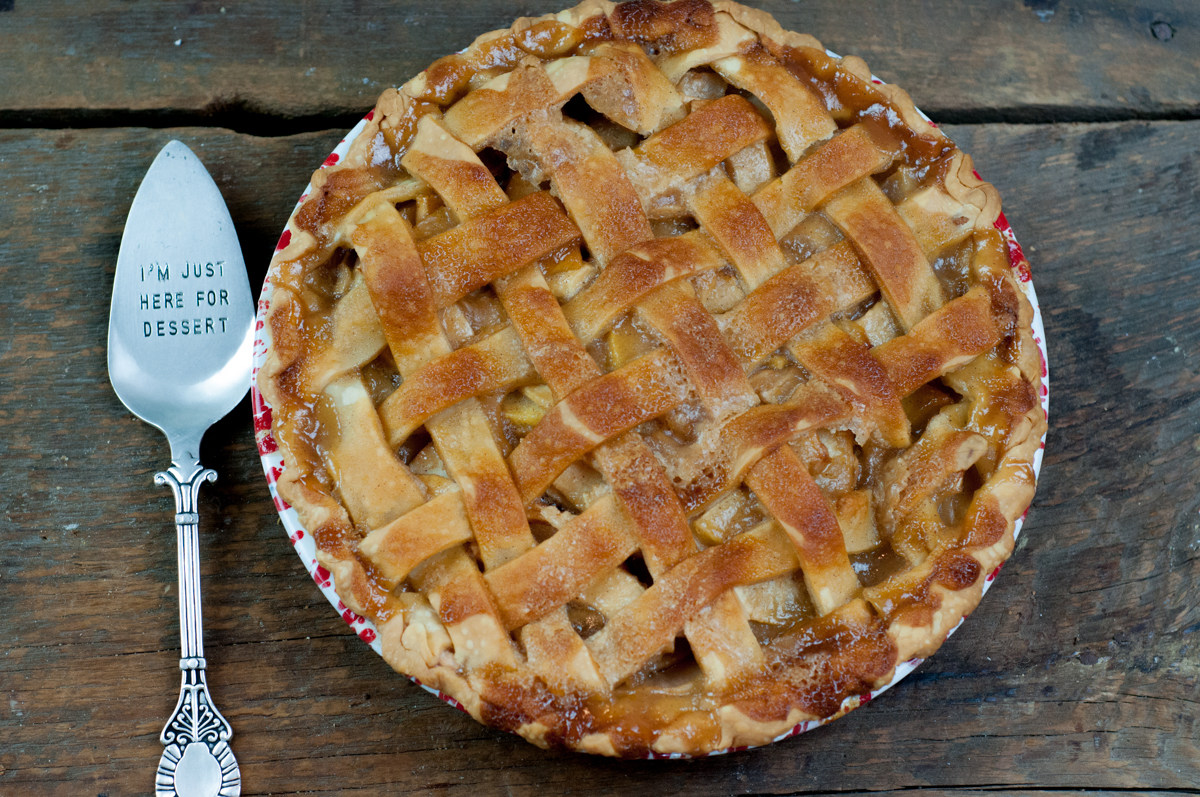 This pie is super simple to assemble because the peeled, sliced apples go straight into the pie shell without any spices or coating.  The magic in this pie comes from the sauce poured over the apples and lattice crust. A sweet warm mixture of butter, white sugar, brown, sugar and cinnamon with some flour to thicken. Once mixed it is poured over the prepared pie, lattice top and all.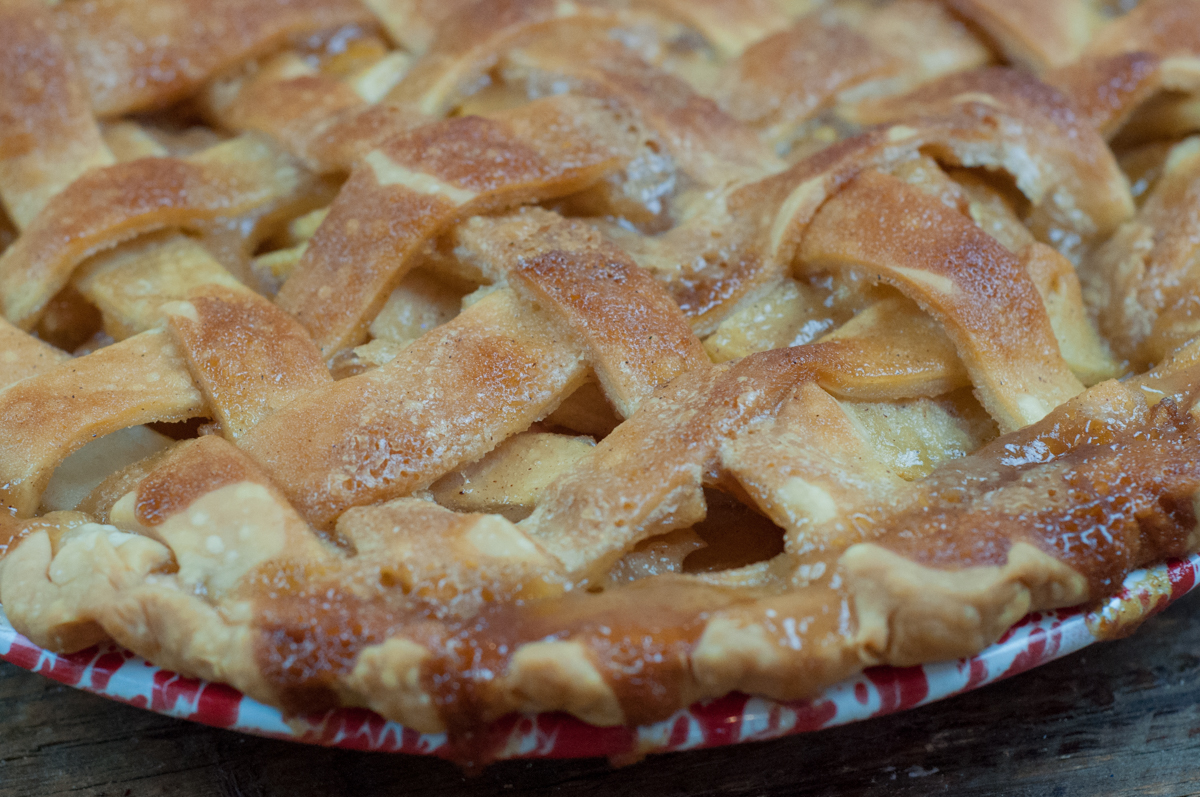 The butter, sugars, cinnamon and vanilla sauce poured over makes that beautiful caramel coating that not only sweetens the apples but makes the crust amazing.  And not to mention when you pour that hot sauce all over the pie it immediately begins to cook those apples and smells wonderful!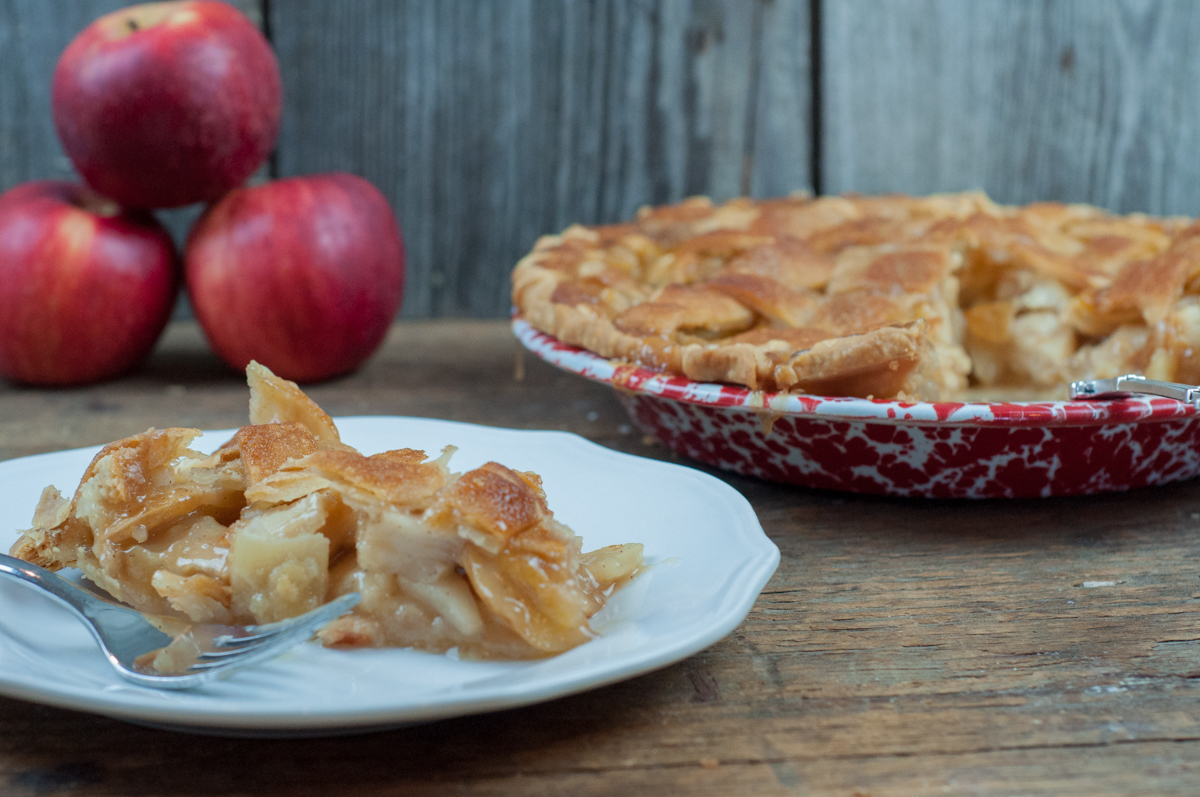 Now I won't lie and tell you I always make my pie crusts because I don't but since this pie is so simple I love to use my Great Grandmother's pie crust recipe!
Pour Over Apple Pie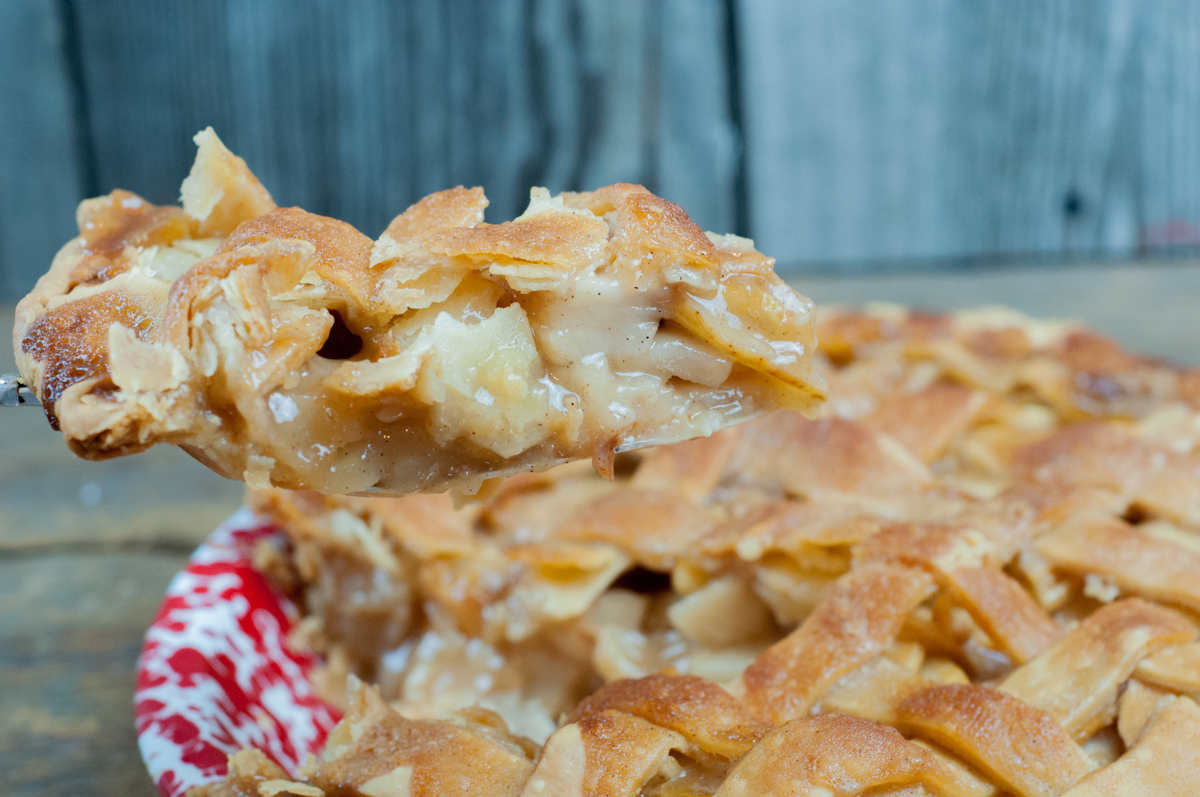 Let Them Eat Pie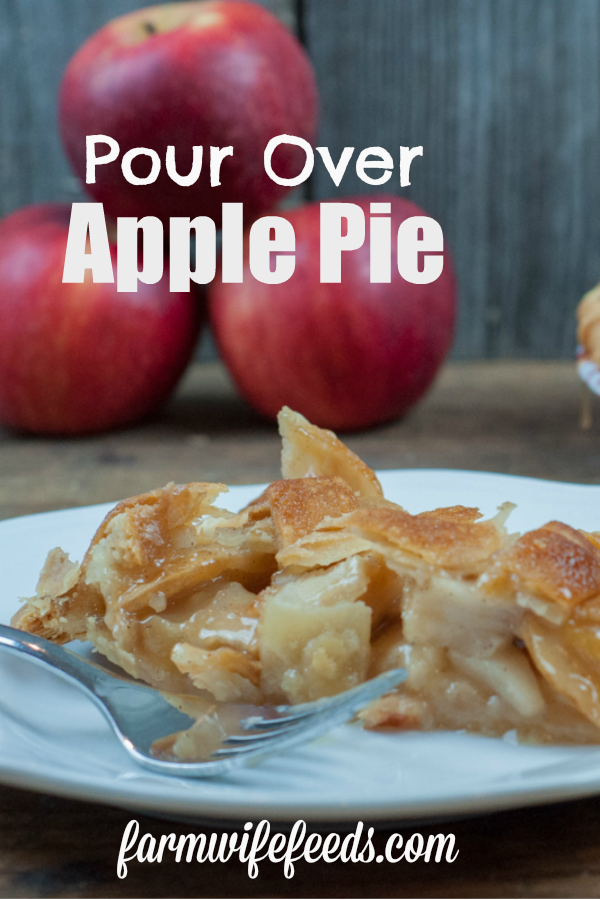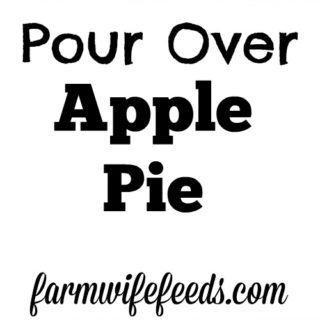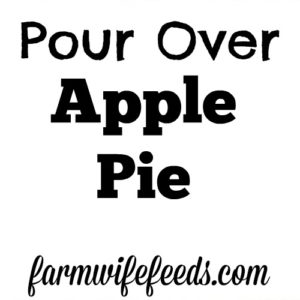 Easy Pour Over Apple Pie
Ingredients
2 9

inch

pie crusts

8-10

apples

peeled, cored and sliced

1/2

cup

butter

3

Tablespoons

flour

1/4

cup

water

1/2

cup

white sugar

1/2

cup

brown sugar

packed

1/2

teaspoon

of cinnamon

1

teaspoon

vanilla
Instructions
Place 1 pie crust in the bottom of your pie dish

Place your peeled, cored and sliced apples on top of bottom pie crust - should be a heaping pile as apples shrink as they cook

Cut second pie crust into strips and make a lattice work top over the apples, finish edges of pie

Melt butter over medium heat in a sauce pan, add flour to melted butter to form a slurry

Stir in white sugar, brown sugar, water and cinnamon - bring to boil, reduce heat and allow to simmer for a few minutes

Add vanilla to warm mixture, stir to combine

Pour hot mixture over pie, crust and all - pour slowly allowing mixture to seep into the apples

Bake in a preheated 425 degree oven for 15 minutes, Reduce oven temperature to 350 degrees and bake for 35-40 more minutes, until apples are soft and crust is golden brown