This is a family favorite at holidays, Grandma's Bread Dressing!  It is super simple to make with just a few basic ingredients it is so moist and full of flavor.  A definite side dish on our family table!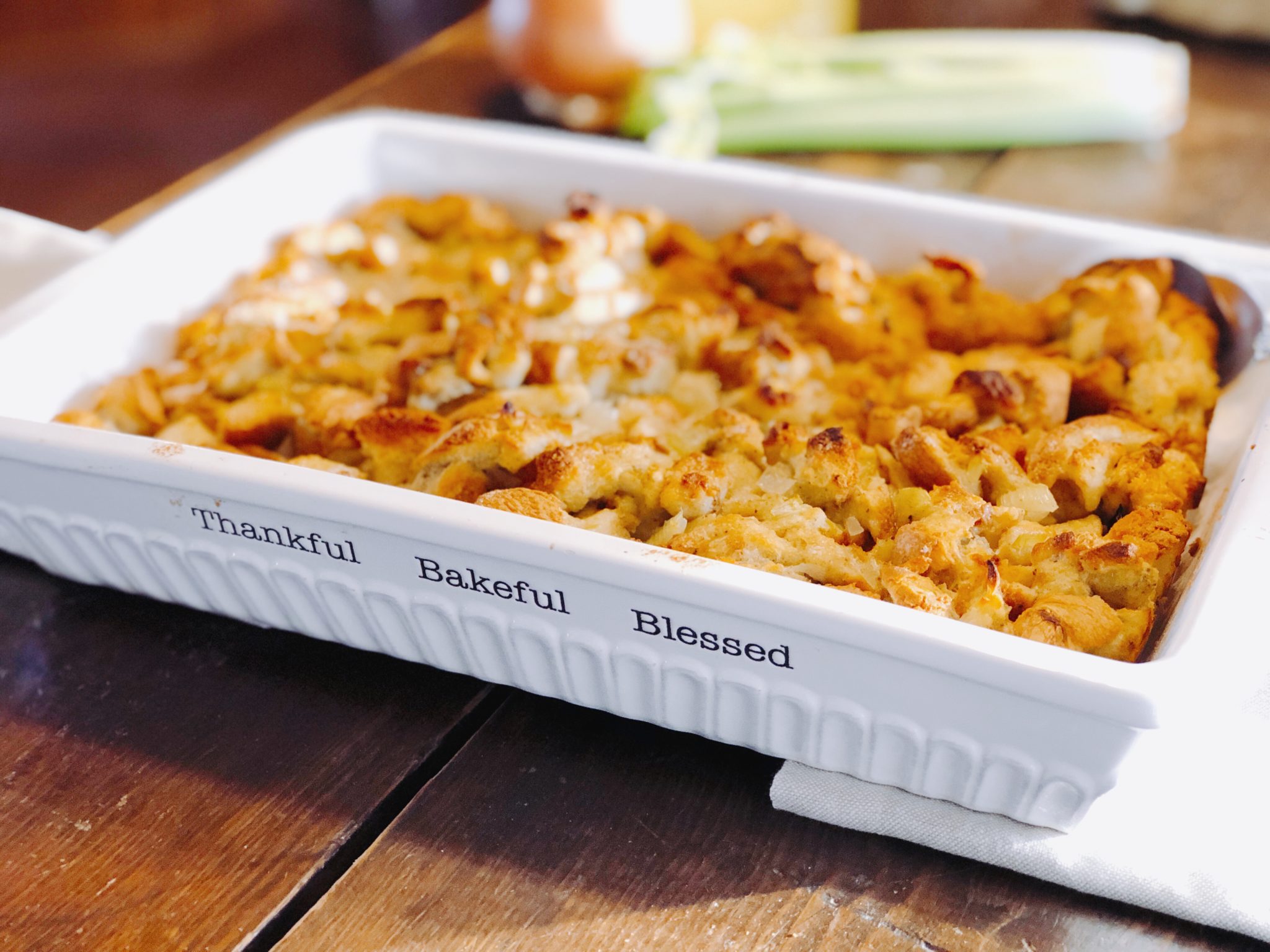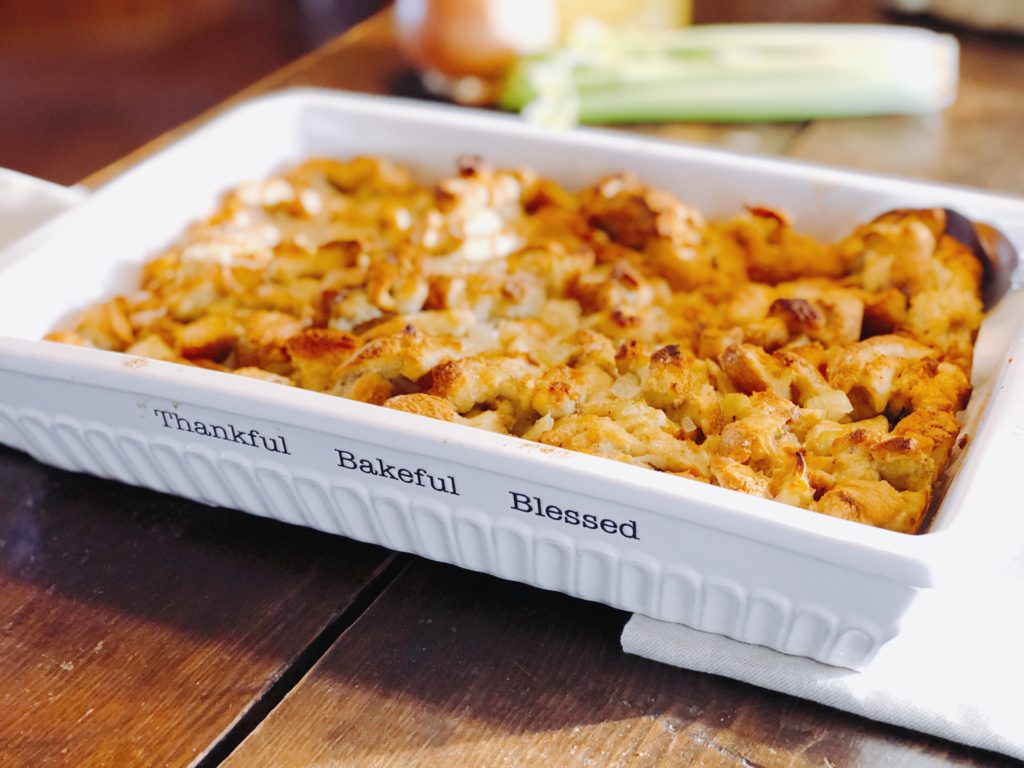 This recipe is from Chris' side of the family and is super delicious!  The recipe is from his maternal Grandma and his Mom still makes it for family gatherings and we plan to keep that tradition alive. I am glad to be able to share this recipe.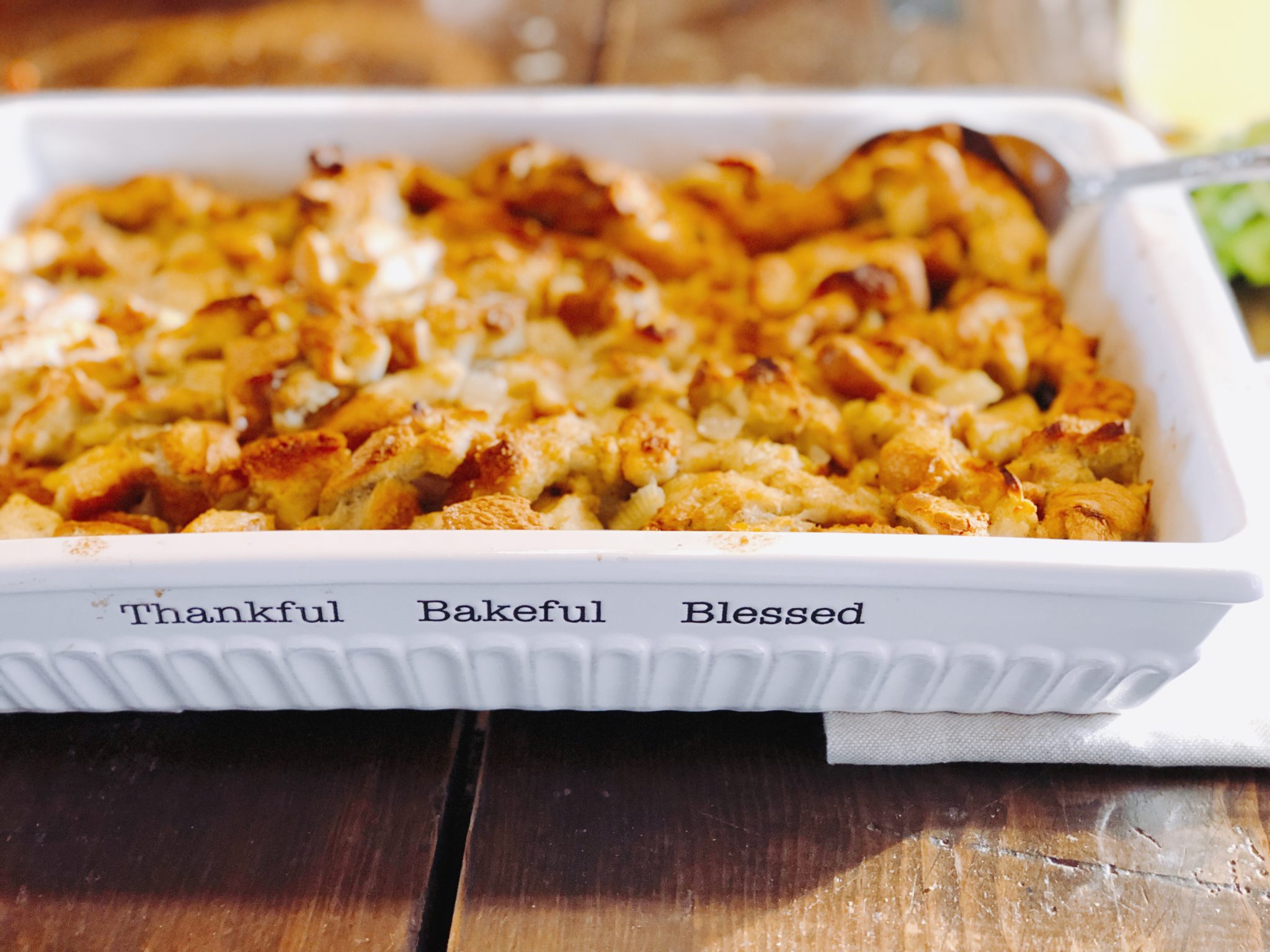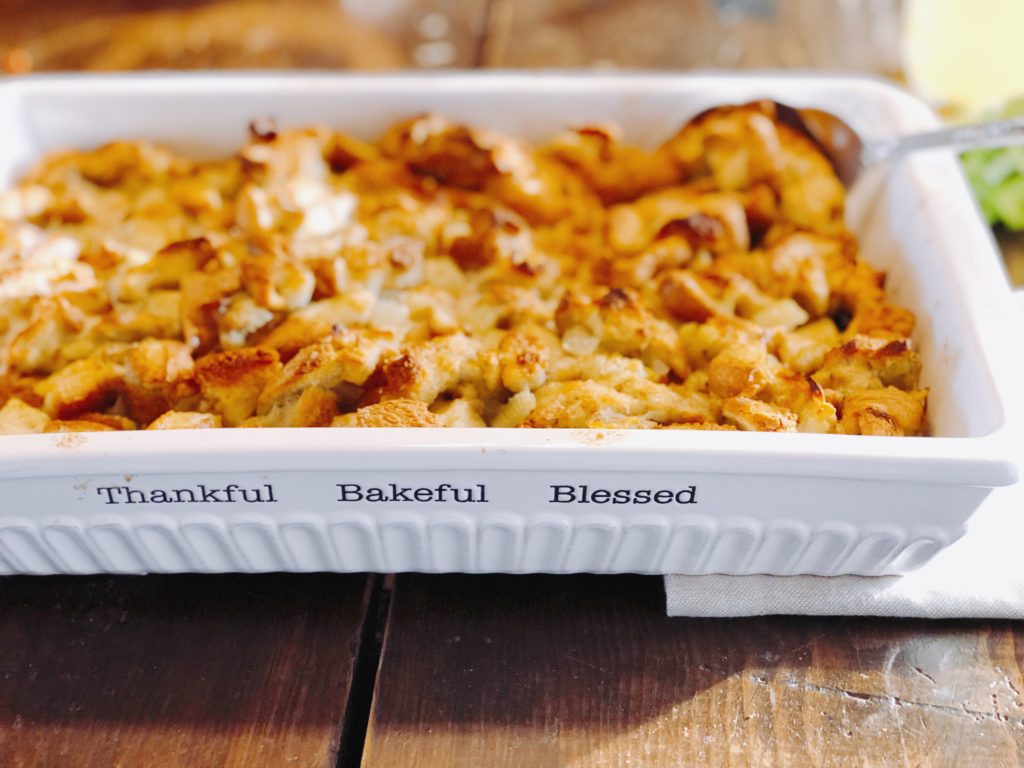 I think it's amazing how really simple basic ingredients put together right can make such a fabulous dish that is made for generations. Literally white bread, celery, onion and chicken stock! Well and of course poultry seasonings.
And can we talk about poultry seasonings for a minute? We all buy it for Thanksgiving and then it sits in the spice rack for another year, very few if any year around recipes call for it, but do yourself a favor and buy fresh every year!
Grandma's Bread Dressing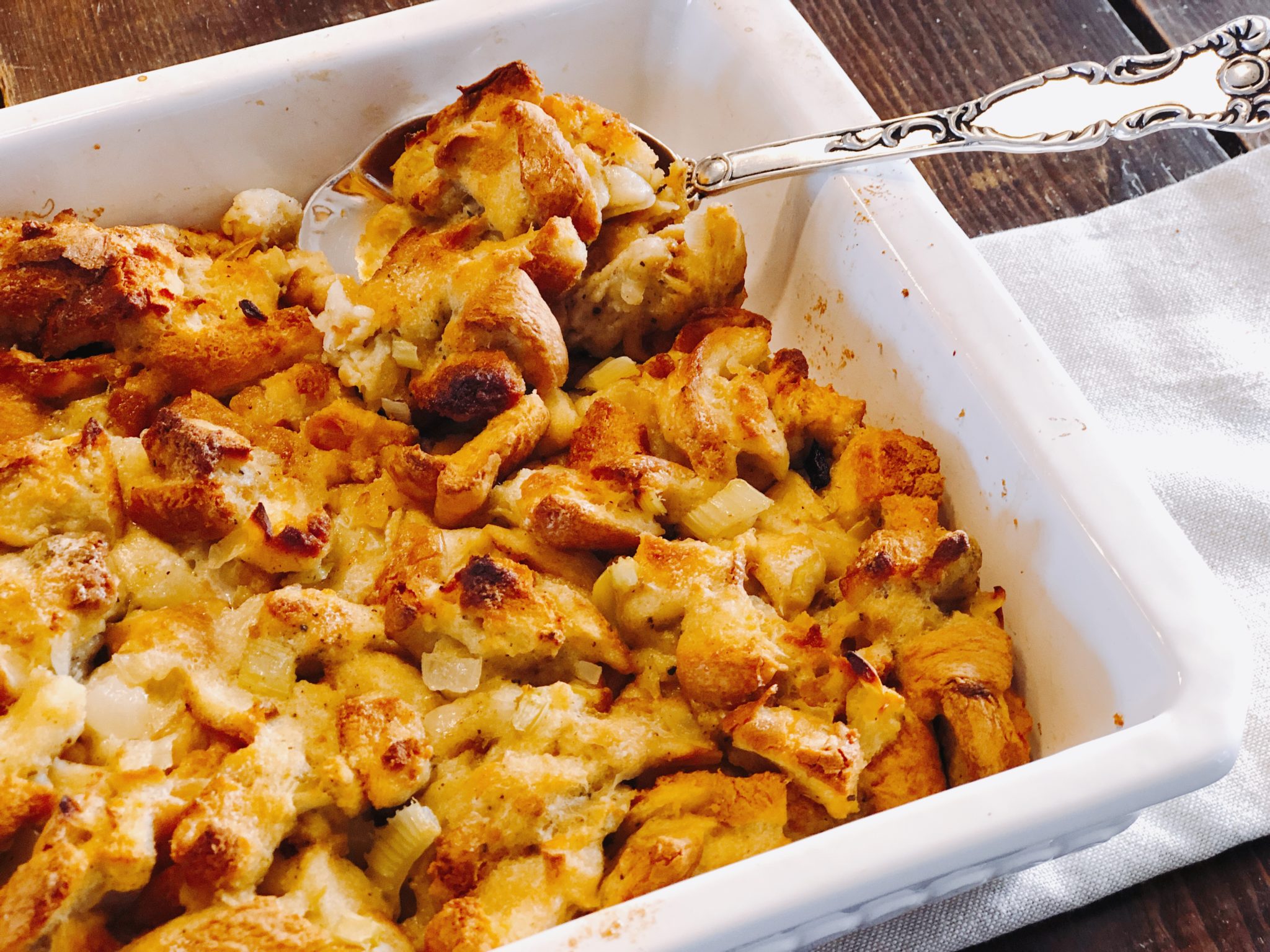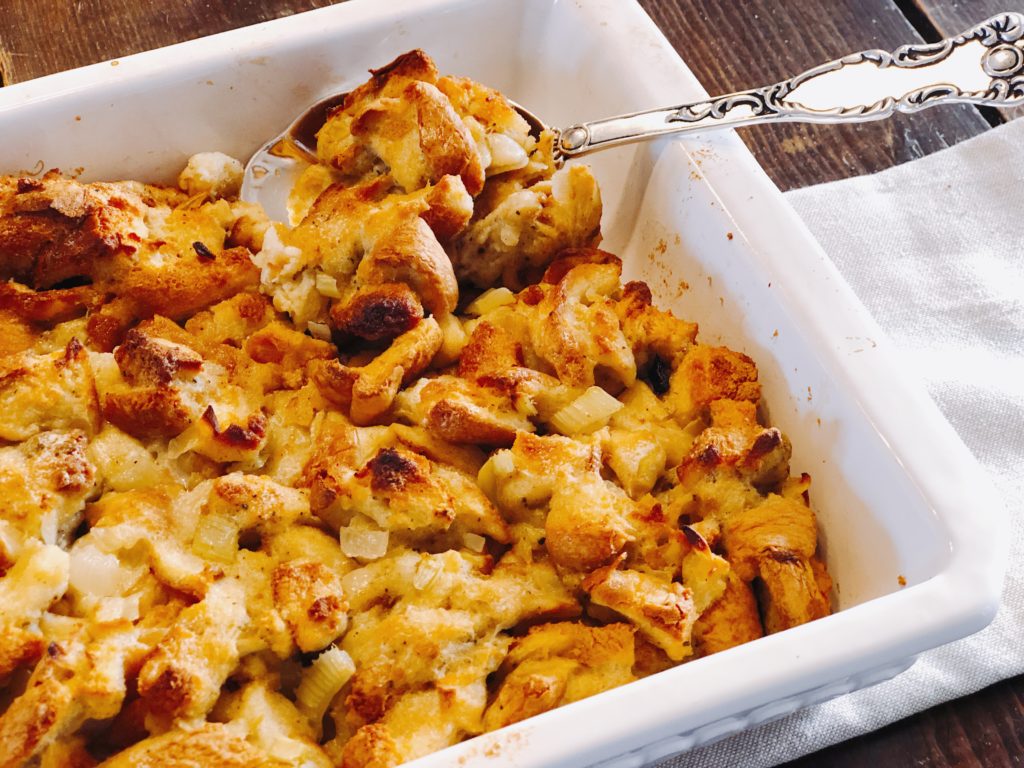 I am totally team dressing over stuffing! While I hate the word moist there is no other word to describe the biggest difference to me between dressing and stuffing!  I love cornbread but I prefer to use my cornbread in this salad as opposed to my dressing!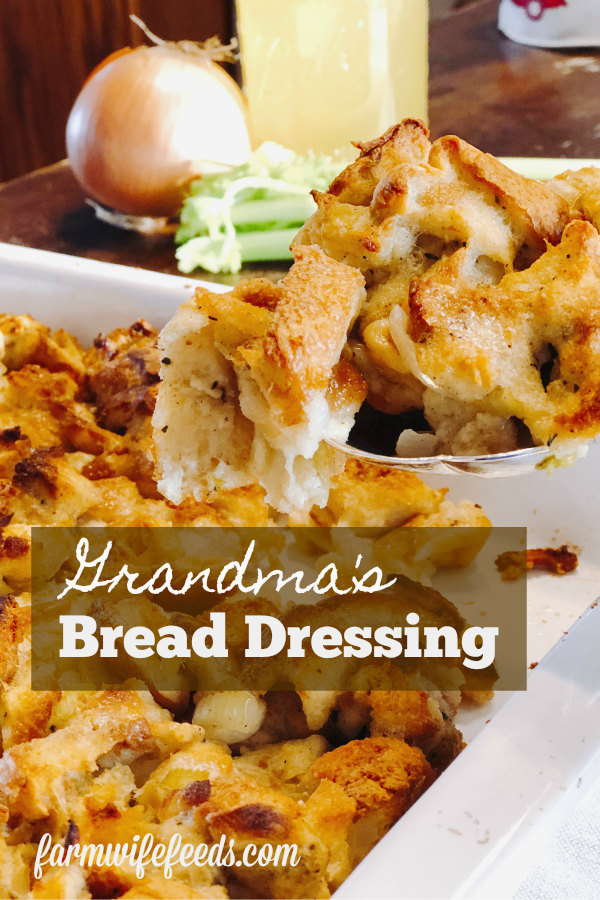 And that baking dish, it's one of my favorite because it says what I feel being able to share family recipes!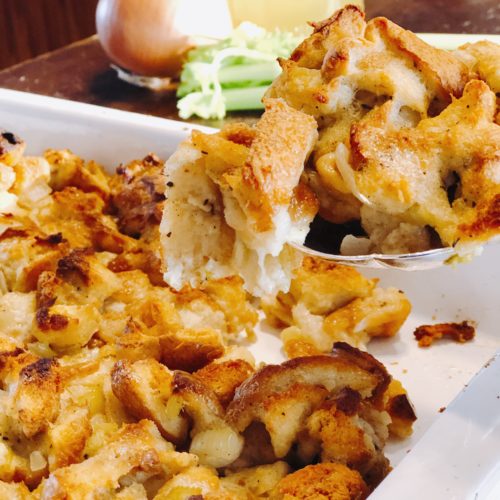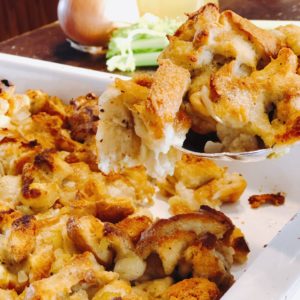 Grandma's Bread Dressing
Grandma's Bread Dressing is a favorite on holiday tables and family gatherings.
Ingredients
1

loaf of white bread

1/2

cup

of celery

petite diced

1/2

cup

of onion

petite diced

1/2

cup

water

5

cups

chicken stock

approximately

2

eggs

1/2

teaspoon

poultry seasoning

1/4

cup

melted butter
Instructions
Roughly tear up entire loaf of bread-will make a heaping pile in a 9x13 dish

Simmer celery and onions in 1/2 cup of water until soft

In a large mixing bowl beat eggs, add poultry seasonings stir together

Add 2 cups of the chicken stock to the large mixing bowl with eggs and stir in softened onion and celery

Place torn bread into a large mixing bowl and stir gently

Add more chicken stock to bread mixture.....until it is wet, moist, squishy - honestly kind of gross

Pour into 9x13 pan and cook in a pre-heated 375 degree oven for 45-55 minutes

10 minutes before dressing is done pour 1/4 cup melted butter over dressing to help brown top