I'm not even kidding! Homemade 2 Ingredient Buttermilk Biscuits, and now you know one of the ingredients is buttermilk!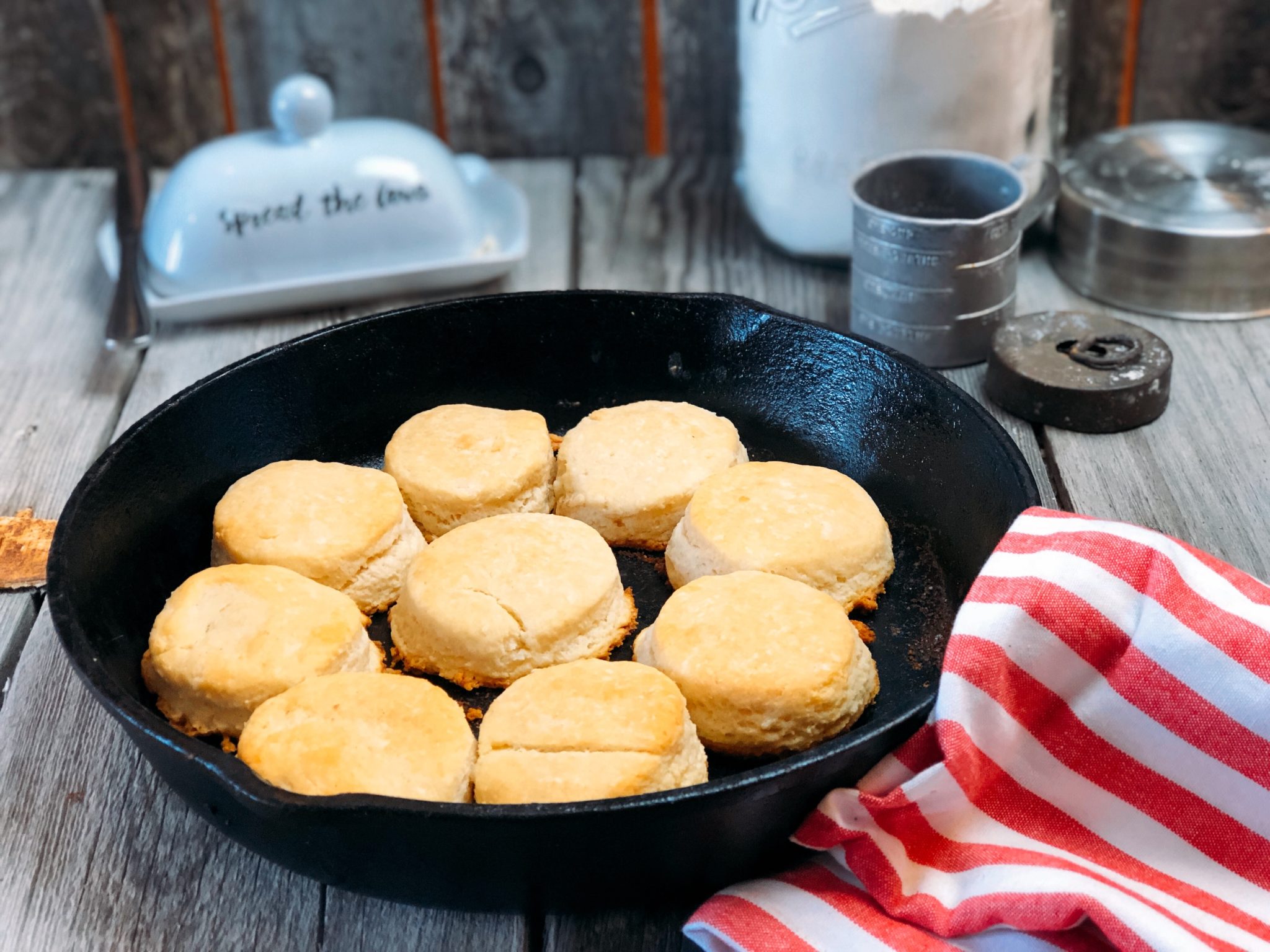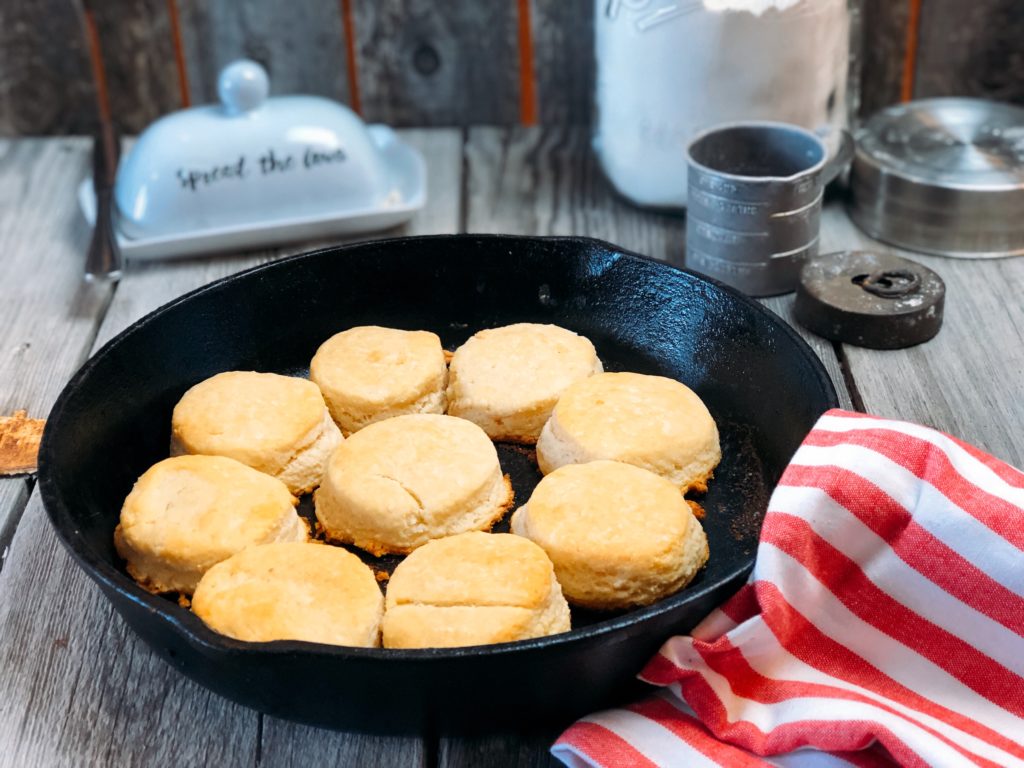 The title kind of gives away the mystery of the ingredients. If you now know buttermilk is the liquid you've probably guessed flour is the only other ingredient! But you have to use self-rising flour!

Tips and Tricks
Pastry cutter versus you hands! I have a really good pastry cutter that I love but to be honest when I make biscuits I always use my hands.
Cold ingredients. I am a proponent of using ingredients, such as butter, cream cheese, lard, etc. straight out of the refrigerator. I cut them up into small cubes before adding to the dry ingredients.
Biscuit cutters. Biscuit cutters are so cute and I want to own all of them! But a small glass works just as well honestly.
Homemade 2 Ingredient Buttermilk Biscuits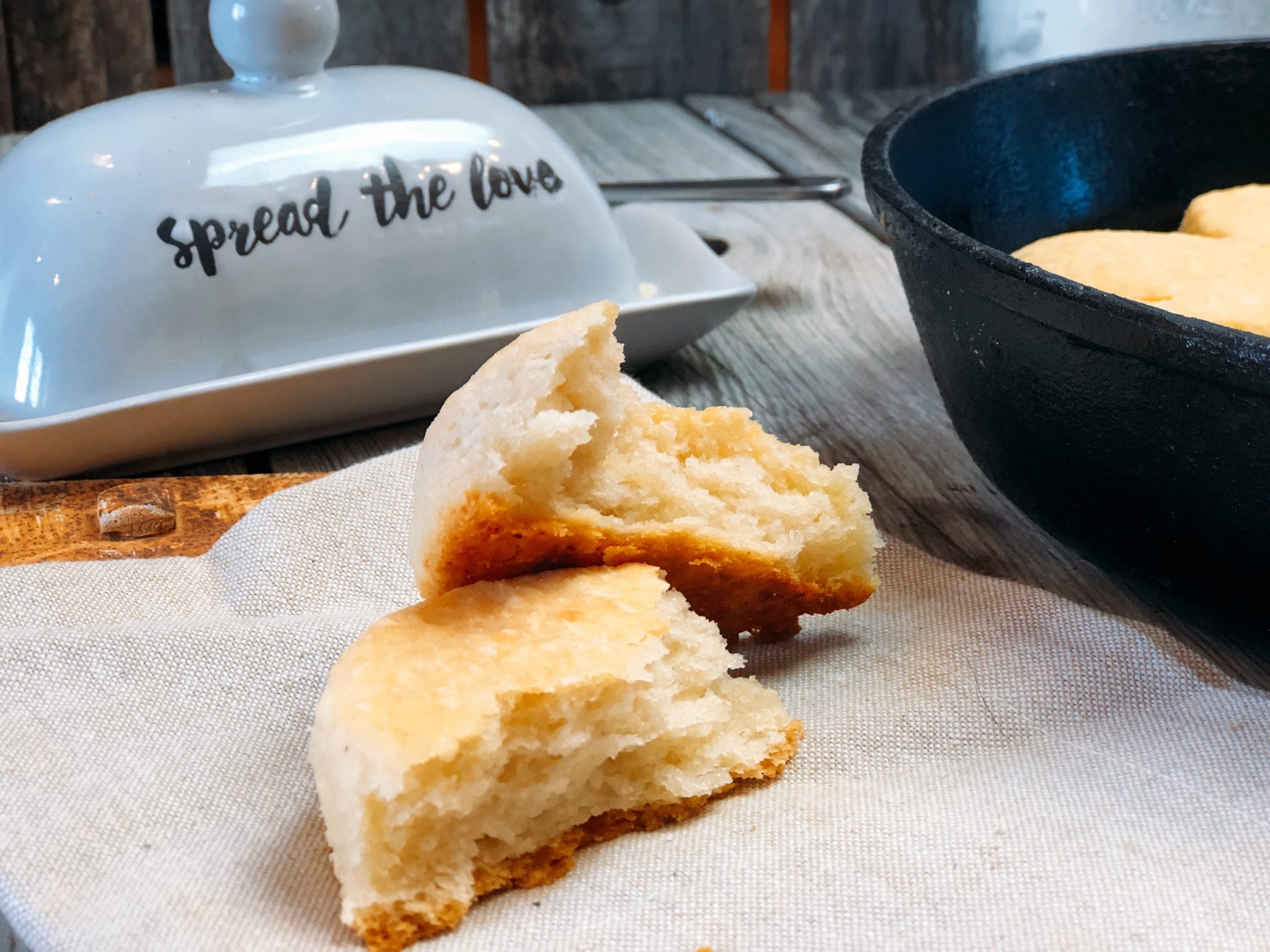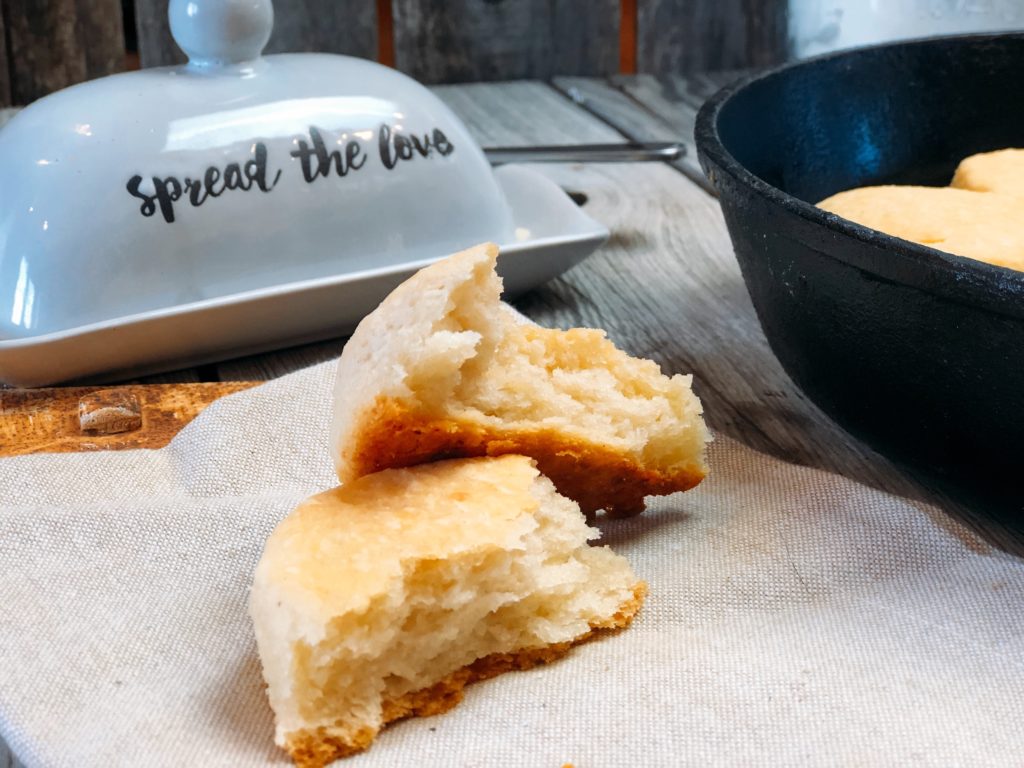 I love to throw these in my cast iron skillet, but they work just as well on a sprayed cookie sheet. It literally takes just a few minutes to make these and they taste delicious!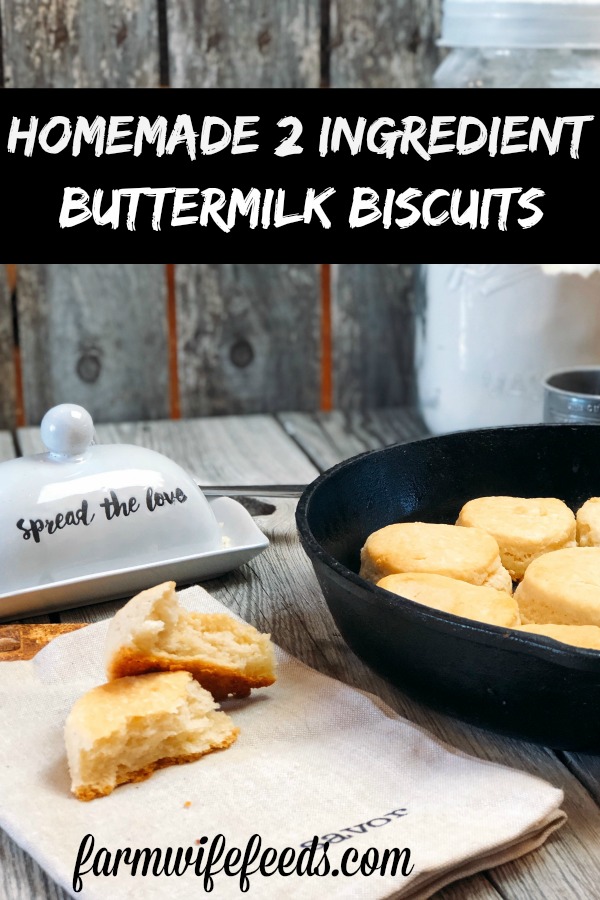 Other Biscuit and Bread Recipes: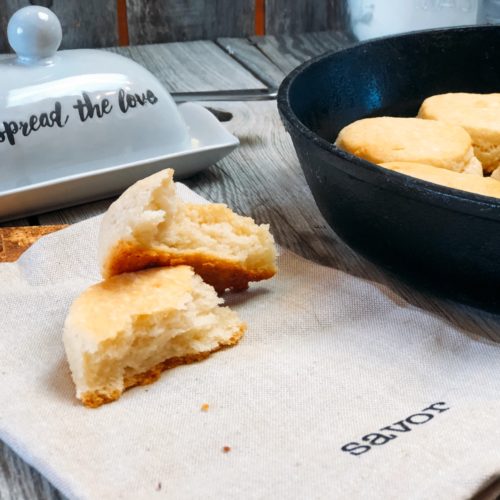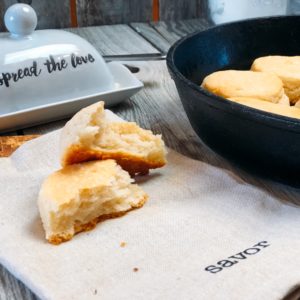 Homemade 2 Ingredient Buttermilk Biscuits
2 ingredients to homemade biscuits that your family will love!
Ingredients
3

cups

self rising flour

1½

cups

buttermilk
Instructions
Put self rising flour in a large bowl with room for hand mixing

Make a well in the middle of the flour and pour buttermilk in

You can start with a spoon to mix or you can dive right in with your hands, mix well until dough is shaggy and will still be slightly sticky

Put a small amount of flour out and take the dough from the bowl and knead/mix until not as sticky and smoother

Flatten out with hands or rolling pin to 1-1¼ inch thickness - use a glass or biscuit cutter to cut out biscuits, re-rolling excess dough until all is gone

Bake in a pre-heated 425° oven

Cast Iron Instructions: Place 1 Tablespoon of butter in a cast iron skillet and place skillet in the pre-heated oven to heat skillet up and melt butter - approximately 5 minutes

Place biscuits carefully in hot skillet and bake for 14-16 minutes until done

Cookie Sheet Instructions: Spray cookie sheet with non-stick spray, place biscuits on sheet and baked for 14-16 minutes until done