I don't care what you call it, pork schnitzel or breaded fried pork tenderloin, it is delicious. This Pork Schnitzel with Dill Sauce I served with mashed potatoes and my Roasted Parmesan Asparagus, was perfect!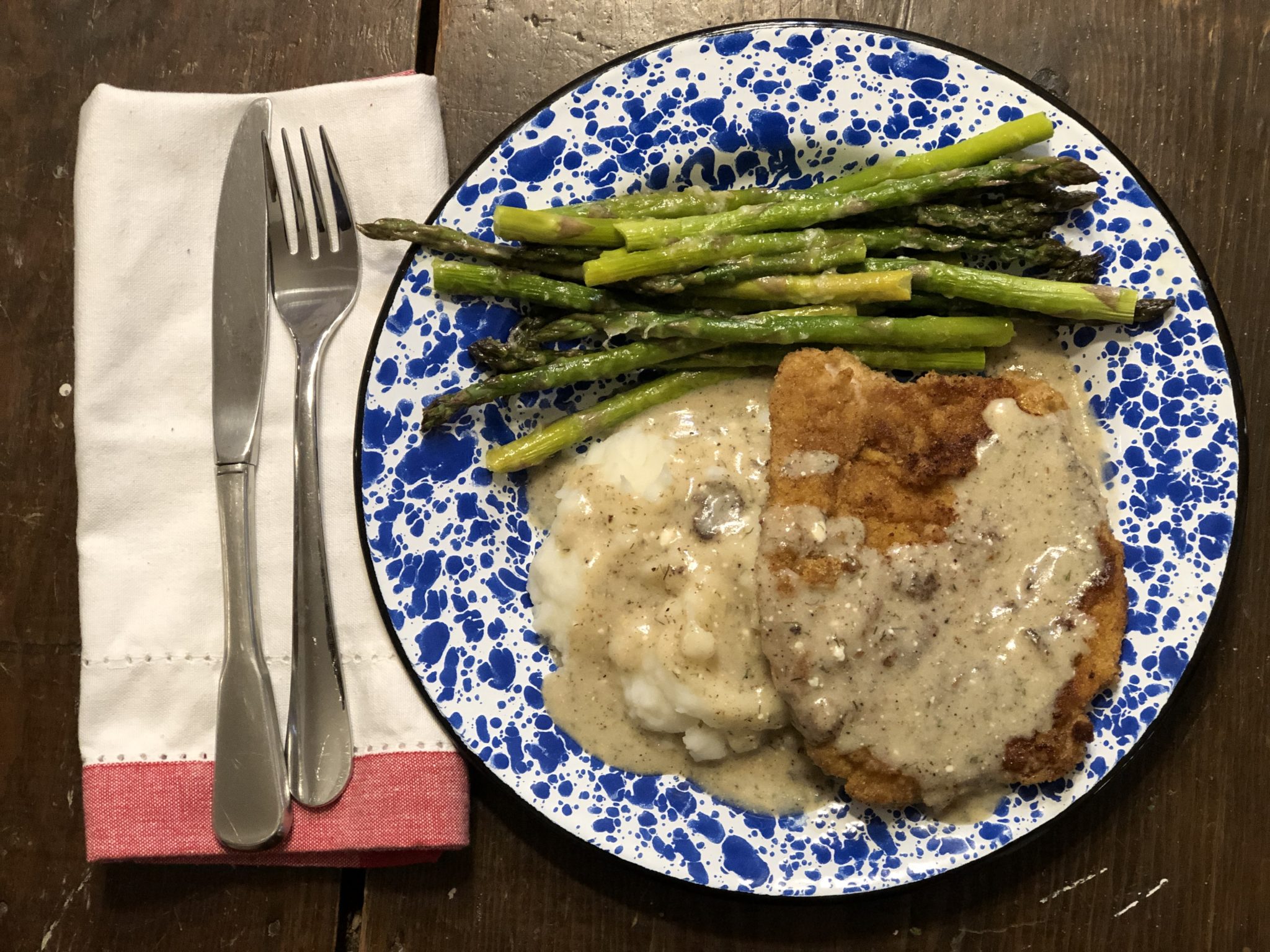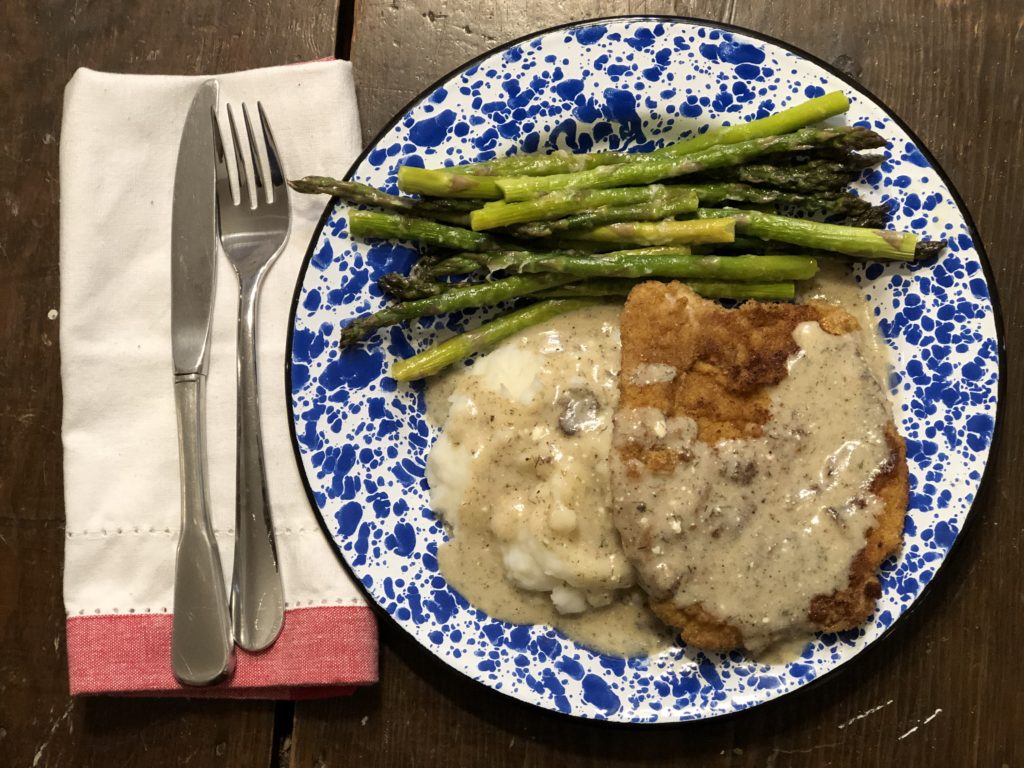 I have had this recipe photographed and ready to post for literally a year and a half. I have no idea why I have put off posting it. It is one of my favorite meals.
Every time I make it or contemplate posting the recipe I am mentally taken back to my trip to Germany. I was a person who was convinced I never needed to leave the USA. Everything I wanted to see was right here in America. I was wrong!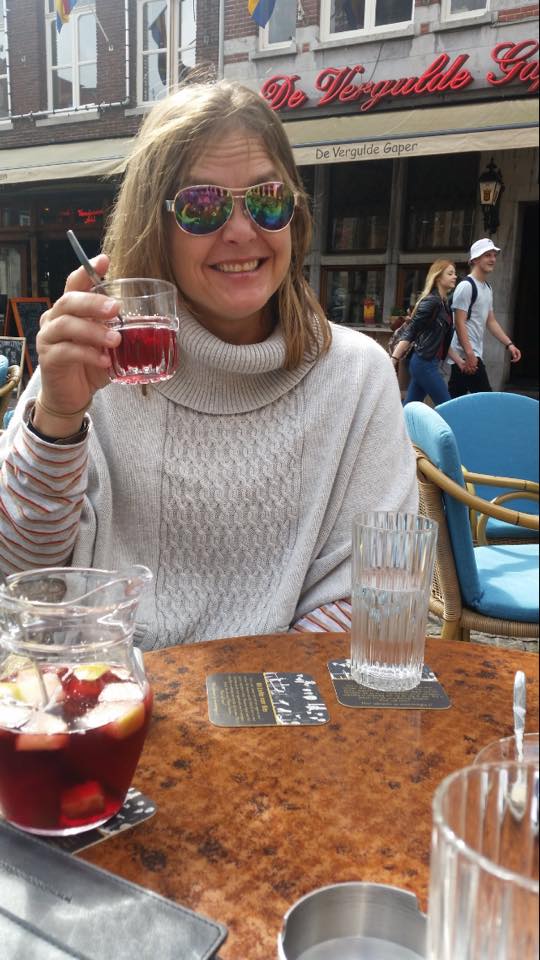 Maybe one reason I have mentally pushed off posting this is that I'm afraid you won't love it as much as I do. I can close my eyes and still feel like I'm sitting in that German restaurant drinking and being a typical tourist!
Pork Schnitzel is a super fancy German name for pork tenderloin, which is what we here in America call it! The Germans have a million ways of making a fried tenderloin a million different meals. And maybe I'm just jealous of that!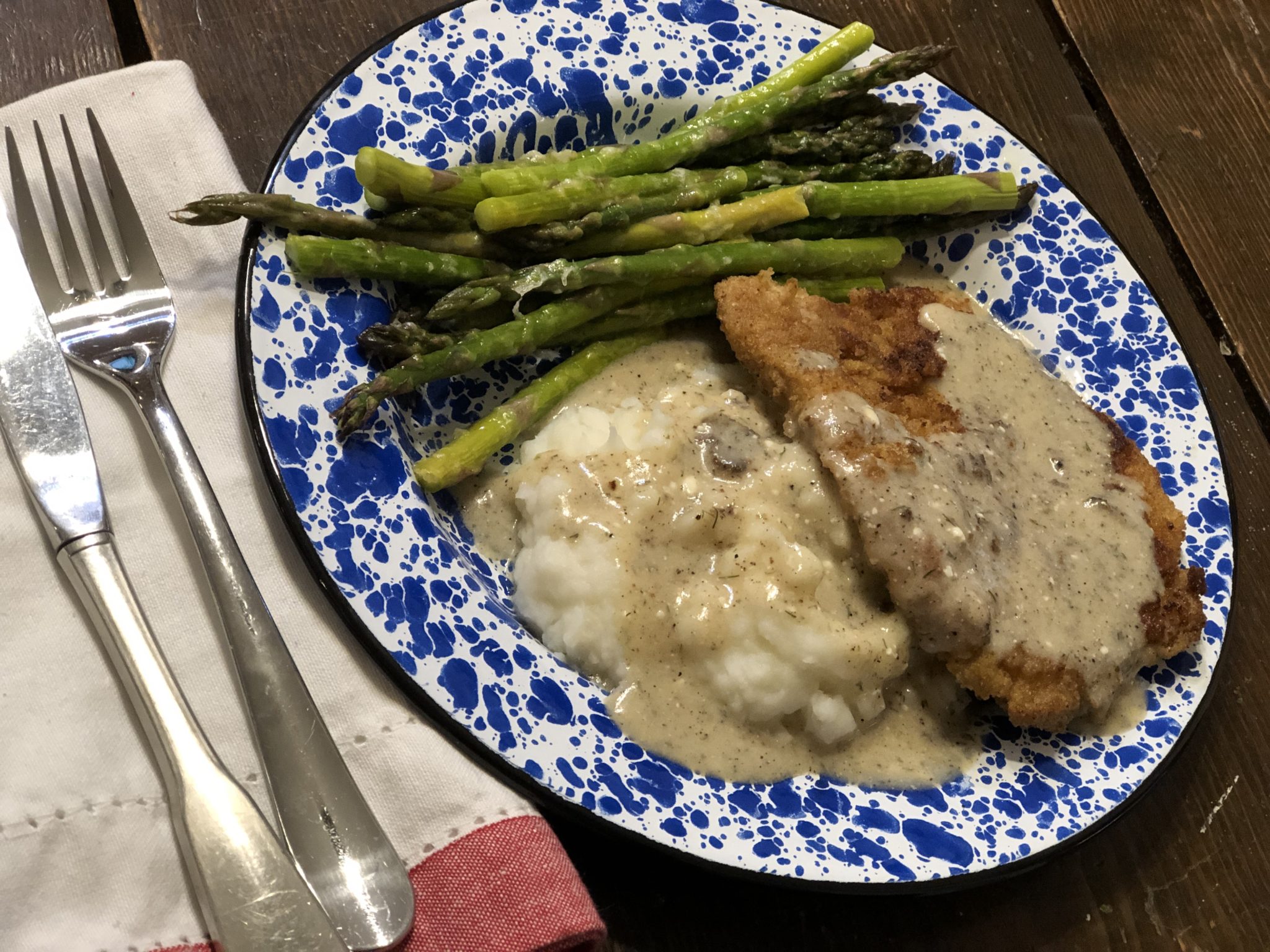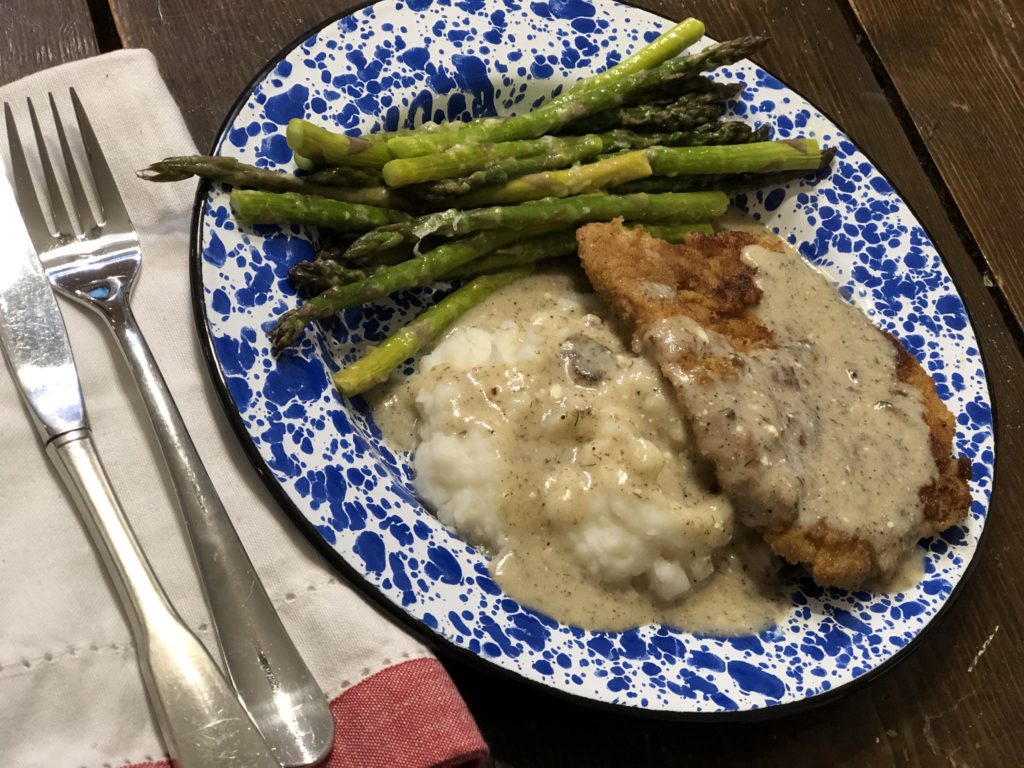 Pork Schnitzel with Dill Sauce
Give me all the schnitzel! So I'm definitely no expert on the subject but schnitzel is basically any fried breaded meat – so, come on, what's not to love!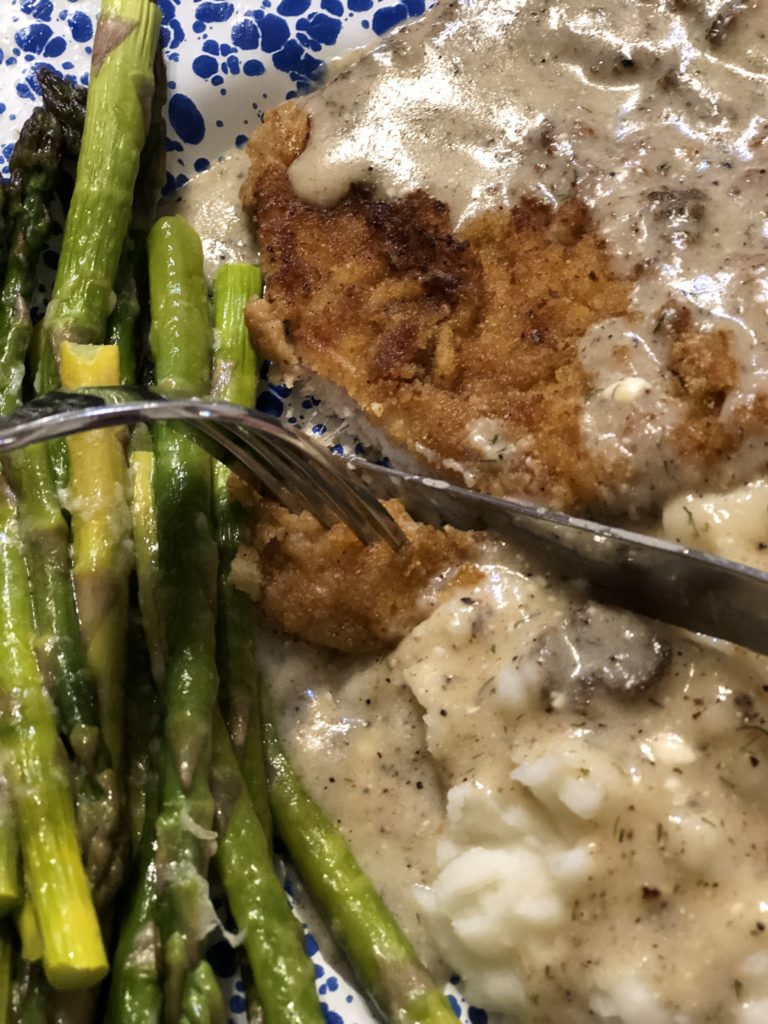 I love to buy a big boneless half loin roast when they are on sale. I can cut my chops as thick or thin as I want and also use part of it for a roast!


So break out those dipping/breading bowls and let's make a mess in the kitchen!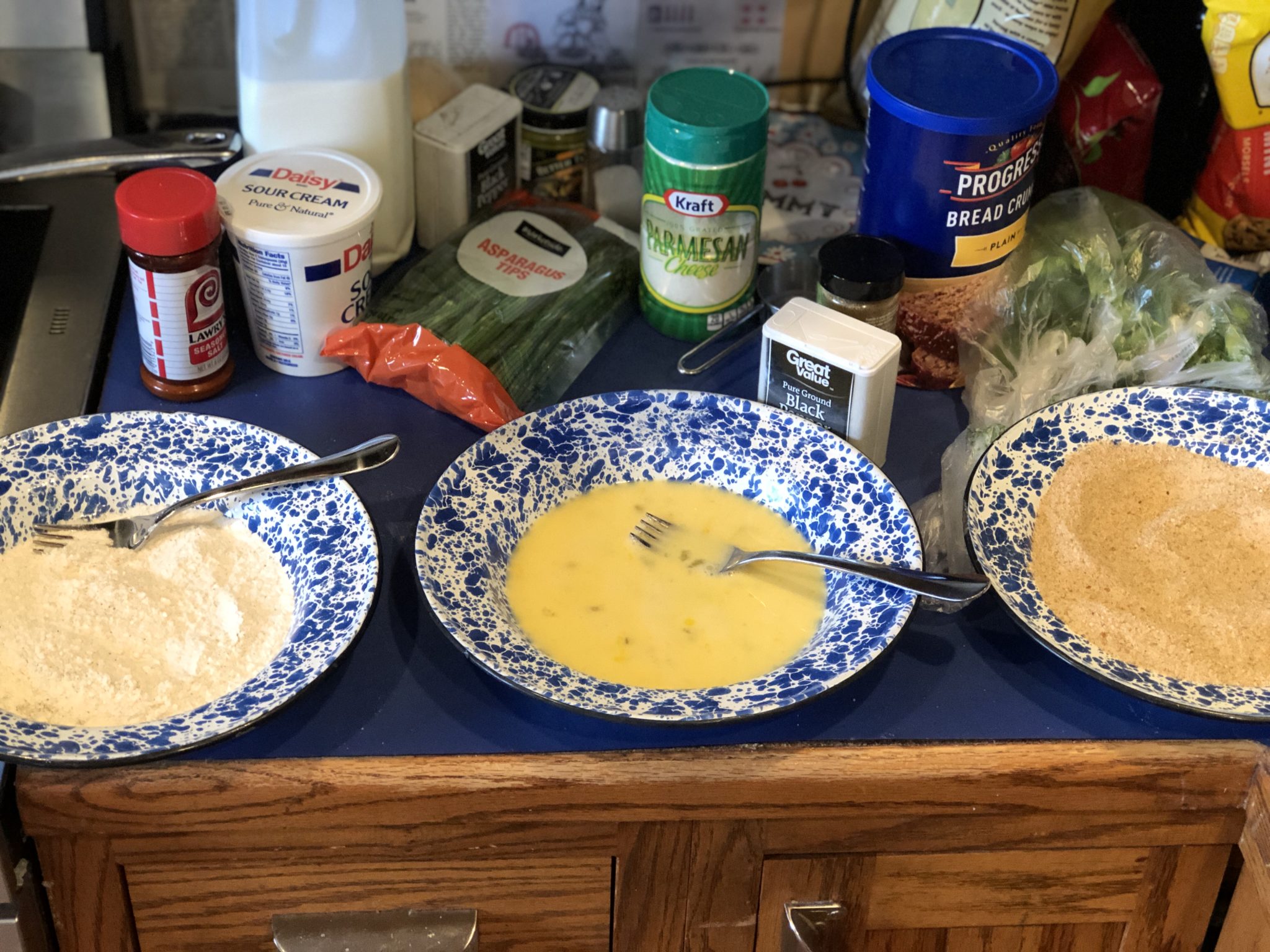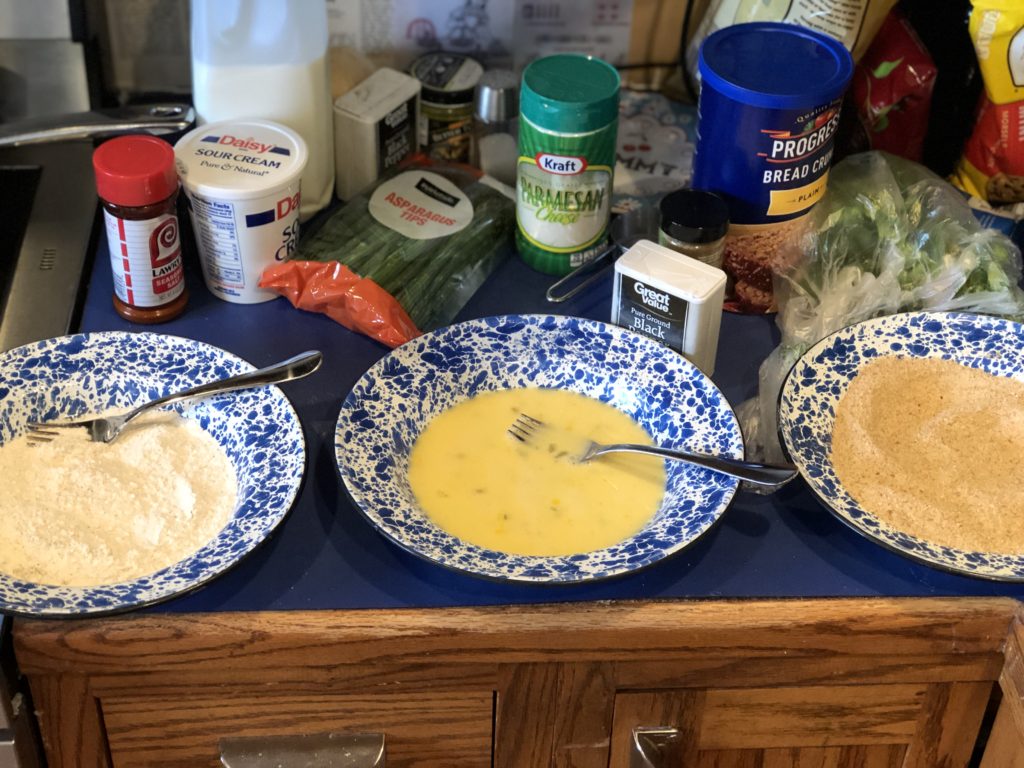 Let's fry these in some oil and butter in a hot cast-iron skillet for some good color on that breading. These are also pretty thin so they cook pretty fast!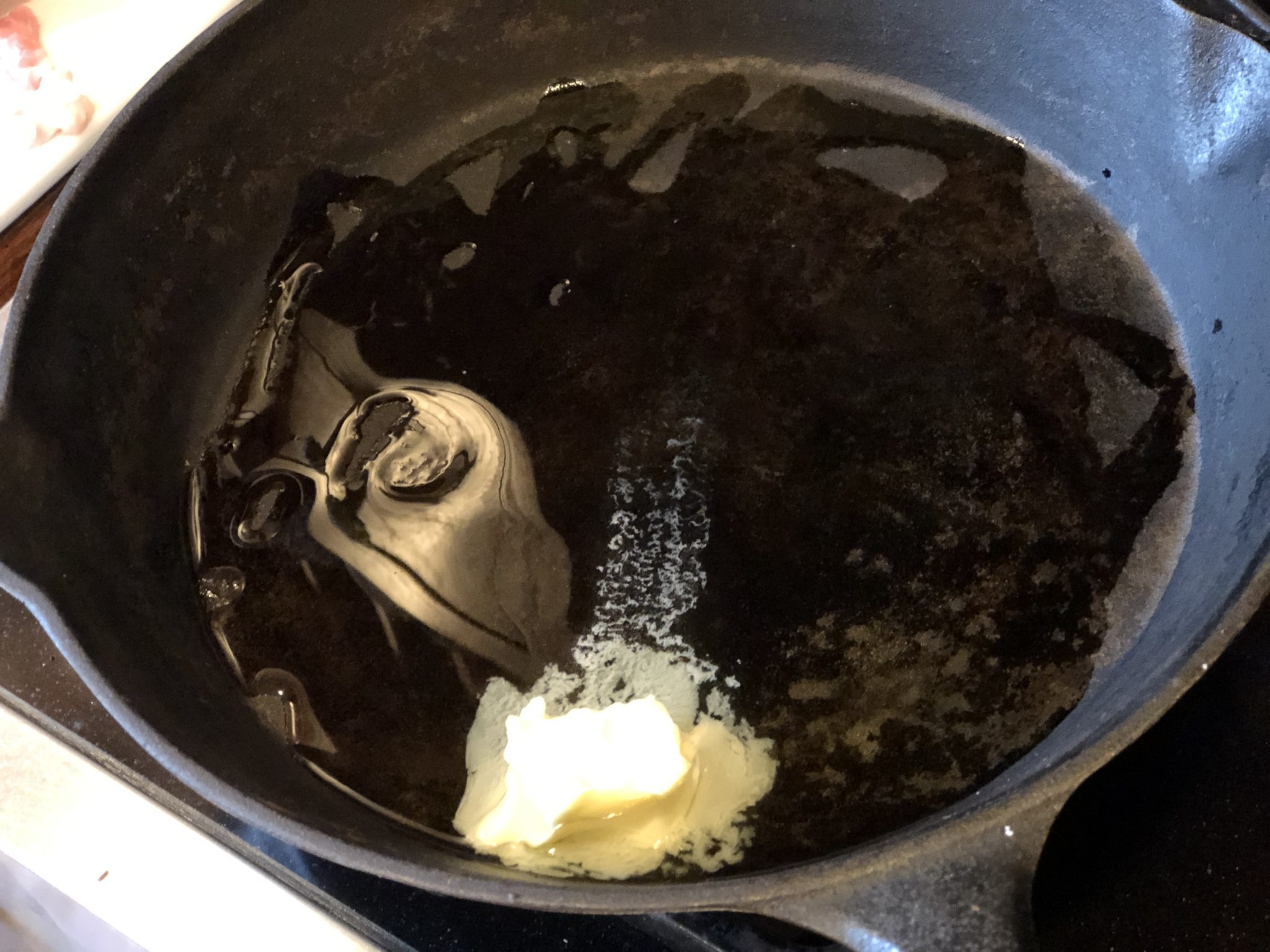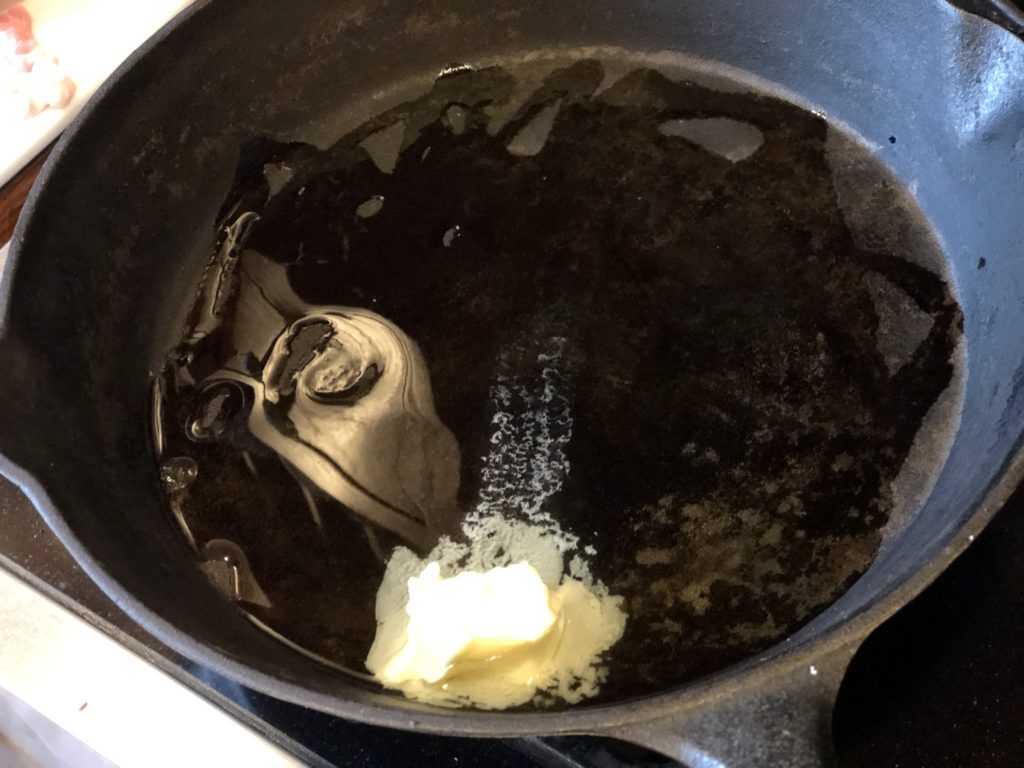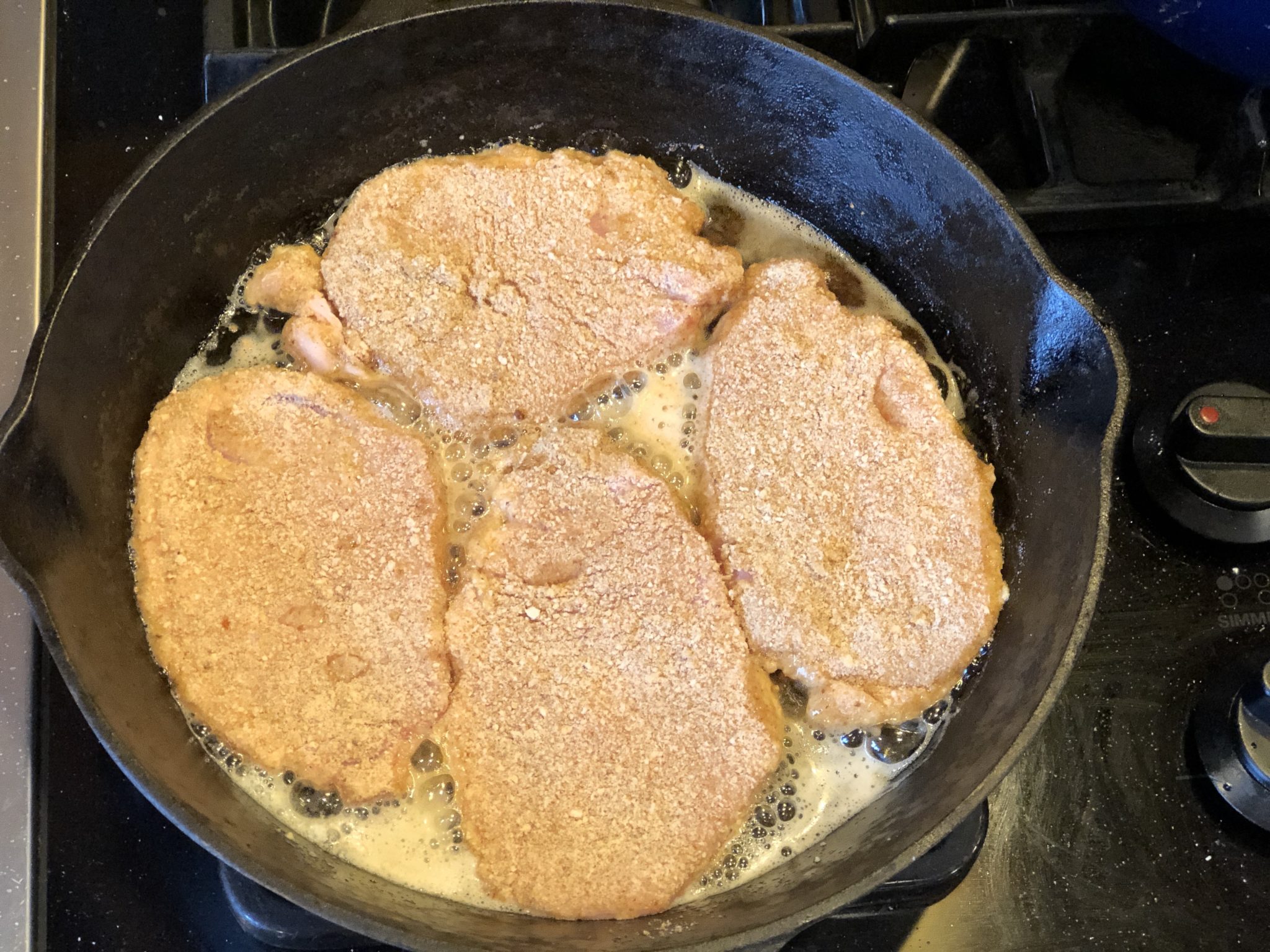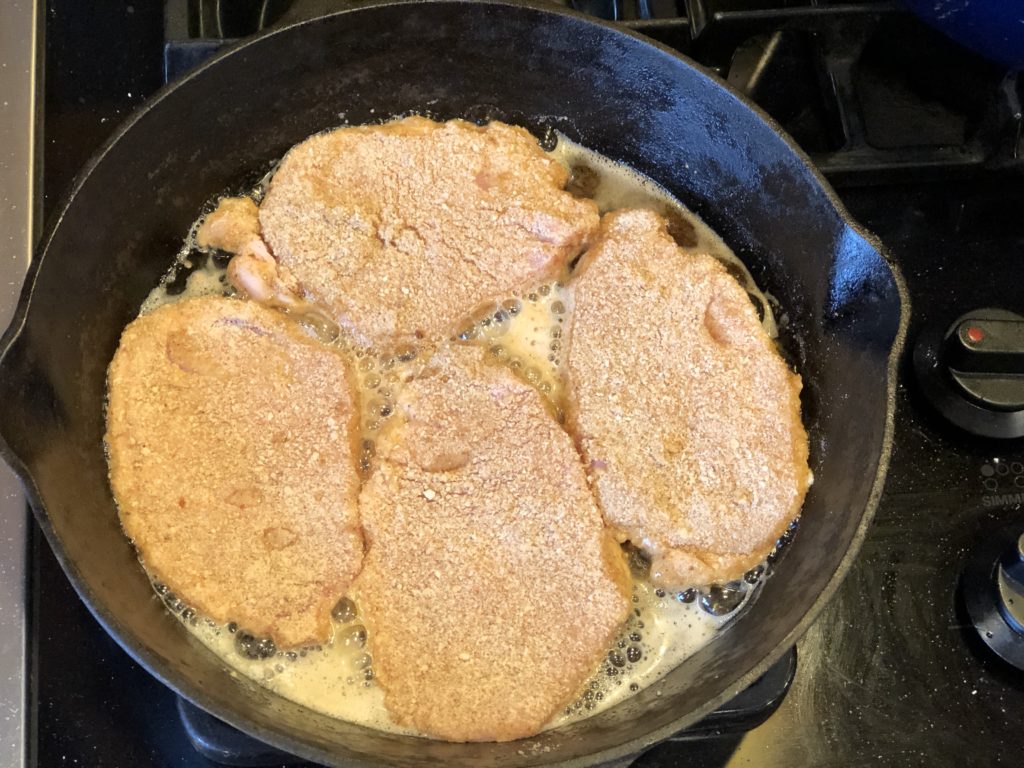 I serve this with mashed potatoes but fried potatoes would be amazing as well. And fresh asparagus but my creamed spinach! Oh, can you imagine this with creamed spinach and a fried egg, I'm drooling!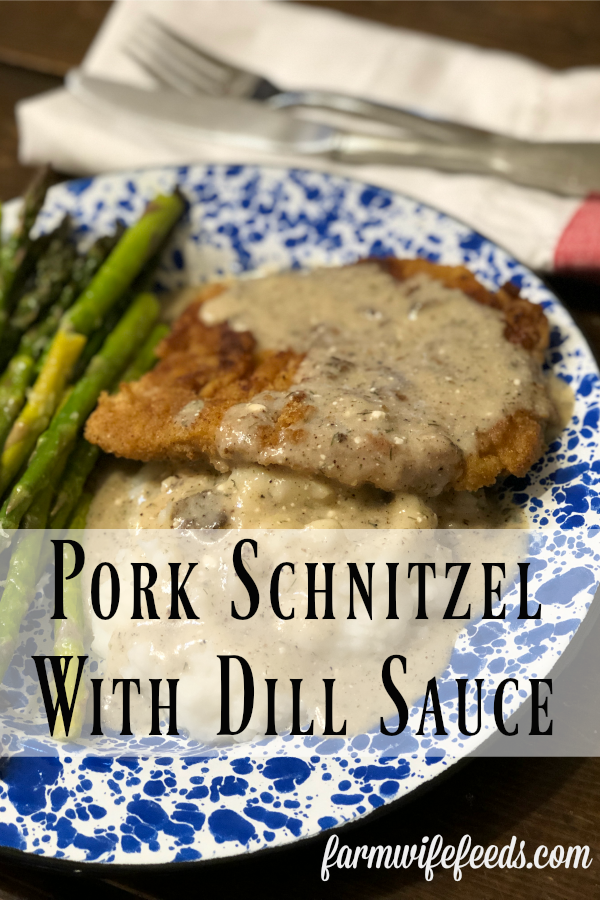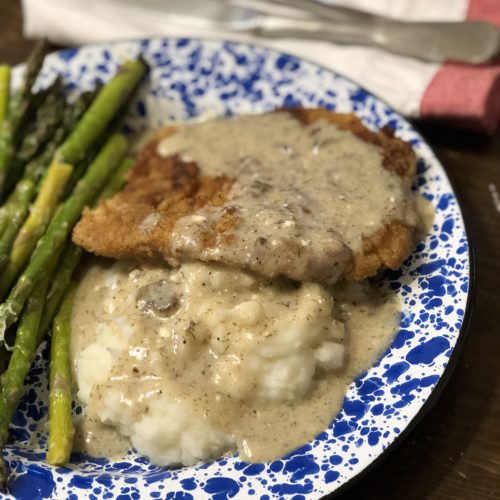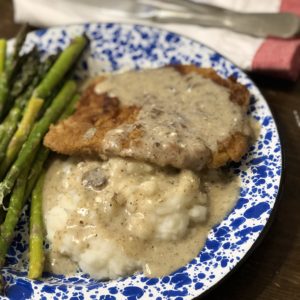 Pork Schnitzel with Dill Sauce
A tender pork tenderloin fried crispy with a delicious cream sauce.
Ingredients
6

boneless pork cutlets

1/2 inch thick

1/2

cup

flour

2

teaspoons

seasoned salt {such as Lawrey's}

1/2

teaspoon

pepper

2

eggs

1/4

cup

milk

1 1/2

cups

dry bread crumbs

2

teaspoons

paprika

4

Tablespoons

vegetable oil

2

Tablespoons

butter
Dill Sauce
1 1/2

cups

chicken broth - divided

2

Tablespoons

flour

1/2

teaspoon

dill weed

1

cup

sour cream
Instructions
In a shallow bowl, combine the flour, seasoned salt and pepper

In another shallow bowl, beat eggs and milk

In another shallow bowl, combine bread crumbs and paprika

Dip cutlets in flour mixture, then into egg mixture and then coat with crumb mixture

In a large skillet heat oil and butter, after coating pork cook a few pieces at a time, for 3-4 minutes per side or until meat is no longer pink

Remove to a platter and keep warm - cover with foil or place in a 200 degree oven

For sauce, pour 1 cup of broth into skillet, scraping bottom of pan to loosen browned bits

Combine flour and remaining 1/2 cup of chicken broth until smooth, then stir into skillet

Bring to a boil

Cook while stirring for a few minutes or until thickened

Reduce heat, stir in dill and sour cream, heat through (do not boil)