Since I started Farmwife Feeds I've found I have an oatmeal obsession, like not just a little but a lot. So I'm adding Oatmeal Scotchies to the long list!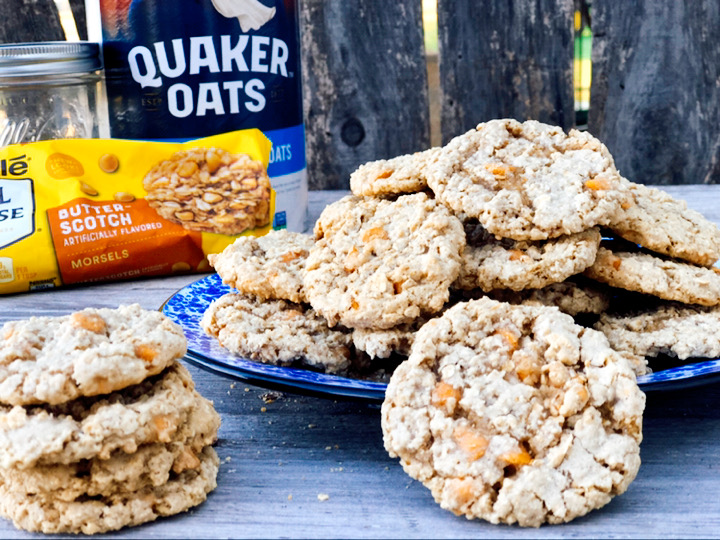 Let's talk butter vs shortening in cookies! I love butter don't get me wrong but butter will make a crispier cookie where shortening will make a softer one. I'm a true soft cookie lover! As a matter of fact it's what makes my Snickerdoodles so soft, the use of shortening and margarine.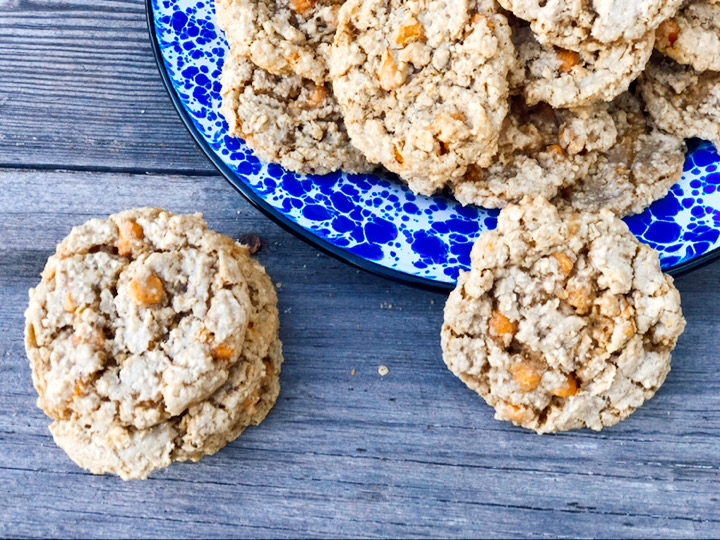 I am a firm believer in parchment paper when baking. It makes for easy cleanup, even baked cookies on the bottom and no sticking! I suppose I should invest in a silpat mat but I'll be honest I've just had such good luck with parchment paper, it's tough to change! Plus let's be honest, I'm not the most organized or neat person, so one less thing to store and clean is a good thing for me!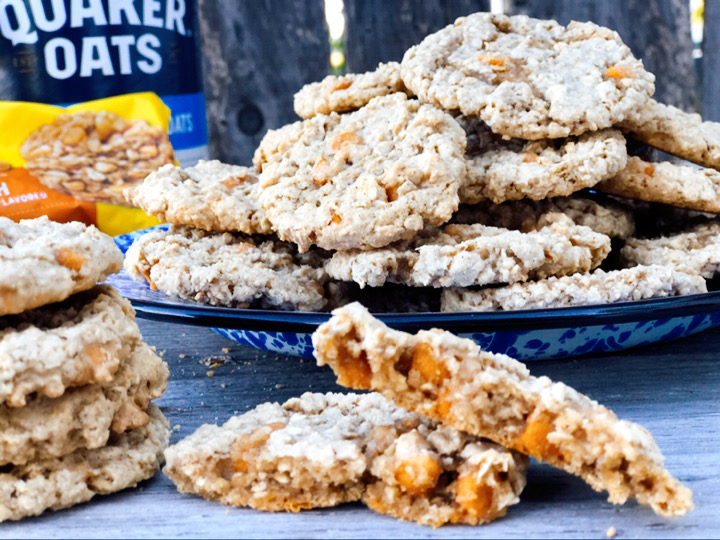 Oatmeal Scotchies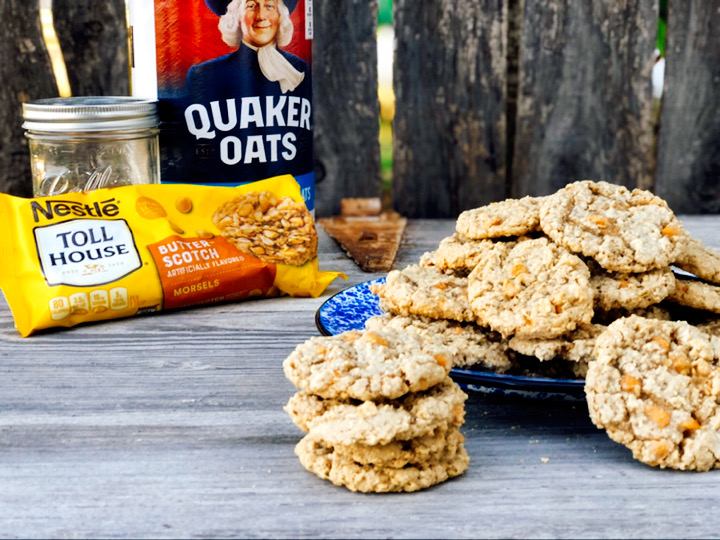 Cookies and donuts are my weakness. For some reason I am always drawn to a cookie with oatmeal in it, maybe it sounds healthier in my head? I can rationalize just about anything in my own head, honestly me head is a scary place.
My Oatmeal Recipe Archives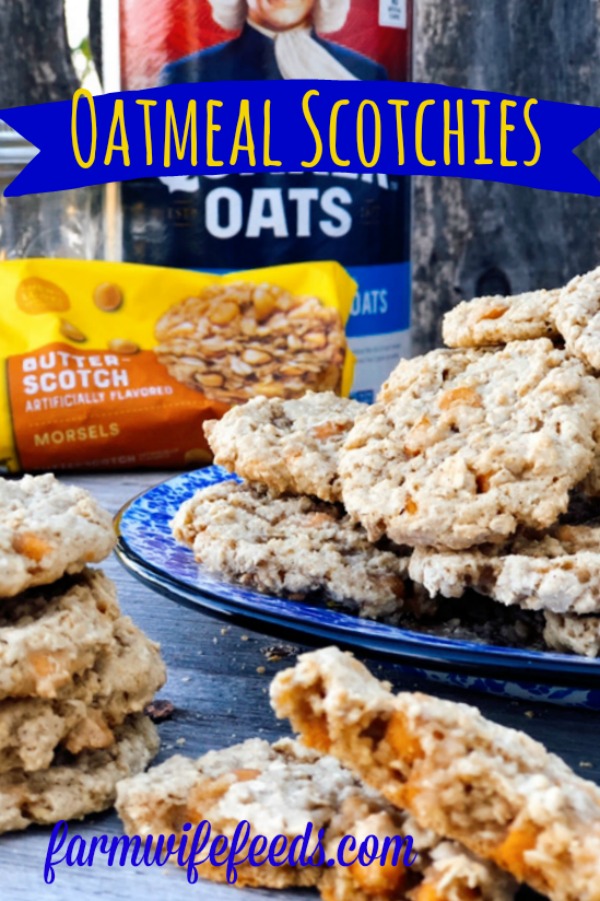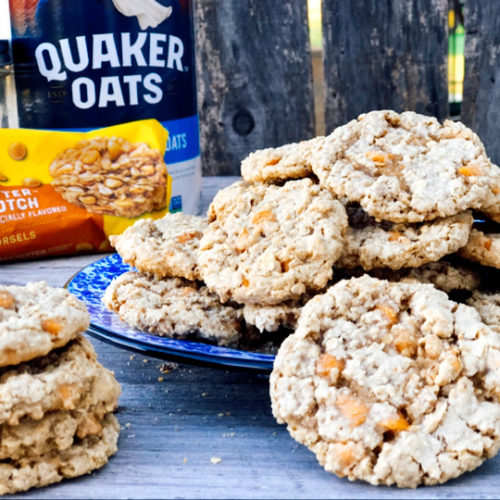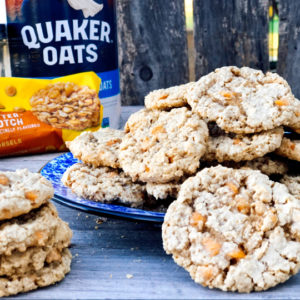 Oatmeal Scotchies
A softy chewy classic oatmeal cookie with butterscotch chips.
Ingredients
1

cup

flour

1/2

teaspoon

salt

1/4

teaspoon

nutmeg

1 ⅓

cups

brown sugar

1

teaspoon

vanilla

3/4

teaspoon

baking soda

1

teaspoon

cinnamon

1/4

cup

shortening

2

eggs

2

cups

oats

1-1½

cups

butterscotch chips

Dealers choice on amount
Instructions
Combine flour, baking soda, salt, cinnamon and nutmeg in a bowl - set aside

In a mixing bowl cream shortening, eggs, sugar and vanilla until combined and smooth - about 2 minutes

Slowly add flour mixture to creamed mixture until flour mixture is completely combined

Add in oats and butterschoth chips - stir until combined

Drop by teaspoon on a cookie sheet - I always use parchment paper for easy clean-up, even baking on bottoms and so cookies don't stick

Bake in a pre-heated 350° oven for 12-15 minutes